Locked Down With a Stimulus Check and Online Casinos, Gambling Addicts Face a 'Perfect Storm'
Bob* only ever had to travel four miles to go to the casino. When the coronavirus pandemic shut it down, his gambling got even closer to home.
Before March 13, when casinos in Delaware closed following Gov. John Carney's emergency declarations, the business owner in his late 30s had enjoyed the slot machines and the poker tables as harmless entertainment, and he often went with his wife.
He had been gambling for nearly two decades. However, she started to worry that, over the last four years, things could sometimes go sideways. It became more of a wrench for him to cut his losses, which had, until that point, never been too big.
But the clink of the chips and the whirr of the machines were always tangible reminders that real hard-earned cash was at stake, that he had a home to return to, and that commitments—both family and business—had to be met.
Bob never viewed gambling as a solitary pursuit. Going online for a wager held little interest for him; after all, part of a casino's appeal was being in the company of others.
Since the shutdown, things have changed: "The casinos closed, I was still looking for an outlet so I thought I would download an app, and try it." Tempted by an offer that matched the $200 he bought in for, he played slot machines online and got hooked quickly. "It was eye-opening," he told Newsweek.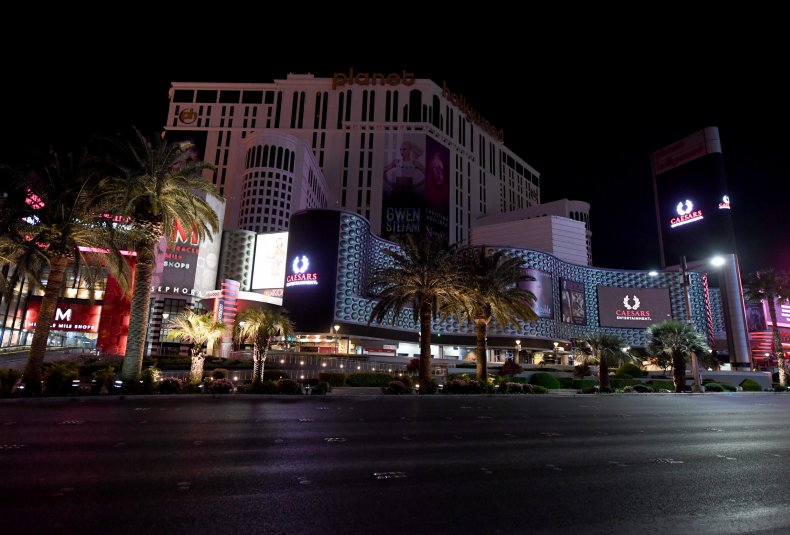 Stripped of the adrenaline that the atmosphere a brick-and-mortar establishment confers, the money gambled at the swipe of a finger suddenly felt abstract.
"It's more real at the casino. Even if you are losing a lot, there is still that sense of nervousness, that makes you feel it is real. But when you do it online, I did get upset about losing the money, but it did not have the same effect," he told Newsweek.
Already struggling to control his gambling in the flesh, in the virtual world, Bob's worse instincts started to run riot: "That's where the danger came in, because isolated by myself, I could do my own thing. The sky's the limit, so to speak."
When they were able to go to the casino, his wife fruitlessly urged him to get help. Now, grappling with a more disengaged way of losing money, he was spurred on to take action.
The person he called was Jeffrey Wasserman through the Delaware Council on Gambling Problems' gambling helpline. Bob thinks that call allowed him to nip a problem in the bud before the losses, which were only ever in the low thousands, ever became life-changing.
Wasserman, an addicted gambler who has been in recovery for five years, is part of a group that is not anti-gambling but aims to provide problem gamblers with treatment that is educational and preventative.
He also volunteers to host support sessions on Zoom, which since the start of the coronavirus crisis have gone from three a week to daily.
Wasserman puts this spike in demand down to the effects of isolation, boredom, loneliness, and anxiety about the loss of control a pandemic poses—all potential triggers for problem gamblers as well as those who are recovering.
"There are definitely new issues arising in terms of access to gambling and regarding the emotional effects of isolation," Wasserman, who hosts a podcast called "The Addicted Gamblers," told Newsweek.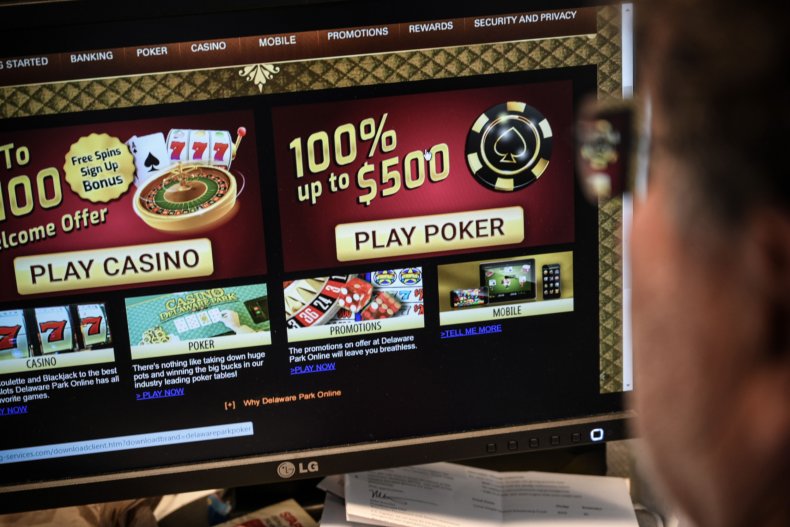 "You can be sitting in the same room as your loved ones and you are just on your device and you are gambling away and no one knows what you are doing. It is that experience that allows someone to develop a problem because it is so easy to hide it."
He added: "People who gamble online are twice as likely to develop a gambling problem than those who gamble in brick-and-mortar casinos."
Online gambling is legalized on a state-by-state basis and Delaware is one of the three states where real money casino games can be played, along with New Jersey and Pennsylvania. Online poker is also legal in those states as well as Nevada, according to PlayUSA. Online sports betting is legal in a handful of other states.
Senior vice president of strategic communications at the American Gaming Association (AGA) Casey Clark said his organization was pushing for a responsible approach to online gaming, especially given the new normal where people are forced to stay at home.
Clark said he wants to make sure that consumers in states with legal online casinos have the resources they need to engage with mobile offerings responsibly.
"The gaming industry has a longstanding commitment to responsibility, which includes ensuring all patrons who may need help can access it and that gaming advertisements provide responsible gaming messaging and are targeted to an age-appropriate demographic at a reasonable frequency," Clark said in a statement to Newsweek.
"Gaming is a form of entertainment that should always be enjoyed safely and responsibly—that includes setting a budget, keeping it social, knowing the odds, and playing with legal operators.
"If patrons find that wagering is no longer a fun, affordable activity, it's time to take a break and seek out help from the industry, state, and nonprofit resources available."
Alan Feldman, distinguished fellow at the UNLV, International Gaming Institute, in Las Vegas, said it may be too early for exact numbers on the impact of the coronavirus pandemic on online gambling. But he did believe there had been increases of around 10 to 15 percent since the shutdown's start.
"I think there are some things we should be prepared for. I think that people have more time, they are looking for activities and distraction," Feldman told Newsweek.
"I do believe operators must reinforce their customer protection policies because even though we don't know anyone is going to get into trouble, there are too many signs that point in that direction.
"Problem gamblers tend to be depressives, have anxiety disorders, tend to be isolationist.
"I think the point for the gaming industry who are related to it, this is an incredible opportunity to study this, to see how this moves forward—will there be an increase in problematic behavior?"
Stimulus checks could be viewed as a windfall
Tom*, a small business owner in North Carolina, who through help from a gambling support group has not had a wager for nine months, believes the coronavirus conditions are providing "a perfect storm for a compulsive gambler."
He said his business has shut down completely and everything disappeared overnight for him.
"This would be the time I would try to find extra money," he said. "My saving grace is that sports was my biggest worry and there are no sports right now. I might be telling a different story if it was.
"With a lot of people sheltering in place, and a lot of them probably dealing with their wives and husbands and families full time for the first time, creates that need for an escape a little bit."
Jody Bechtold, co-founder of the Better Institute, treats problem gamblers and is worried about the impact of receiving the government stimulus check of $1,200.
Facing the turmoil of unemployment or the uncertainty of a furlough, they might view it as a windfall that could get them out of a sticky financial predicament.
"The issue in the U.S. is the check is around tax time. If they get a refund, those are all triggers for them to say, 'This is some good money, but I can double it or triple it? How do I do that?"
Tom has applied for grants and economic disaster loans for his business and has told his wife that he would be transparent with her if they ever see the money.
"I know for other people it would be a temptation. It seems when you get money for free, it is a lot easier to gamble, the same thing as a bailout," he said. "I think these economic loans could be a huge problem for someone who has a problem gambling."
And as Wasserman says: "If someone who has an addiction that is so strong, when the money comes in, the first thing they think of is, 'Here is money, maybe I need it. This is stimulus money and $1,200 can help somewhat but I can turn that into $2,400 or $3,600, that would really be helpful.'"
"That is when the fantasies come and that is when they are prepared to take that risk," he added.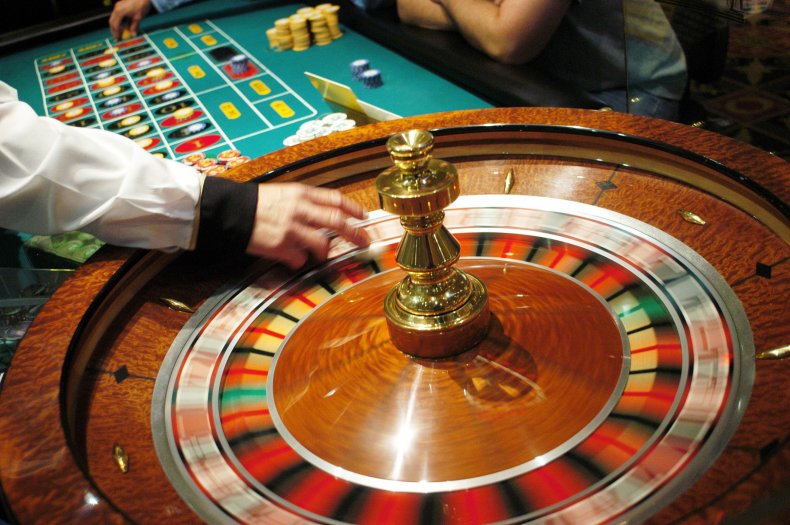 Keith Whyte, executive director for the National Council on Problem Gambling, whose proposals for best practice for online gambling were taken up by five operators, believes the risk factors for gambling addiction during the coronavirus crisis are increasing.
"You are isolated and you are stuck at home, your access to all your traditional support services have been cut off, and then you receive all these offers and come-ons in the mail," he told Newsweek.
Not everyone has the desire or wherewithal to shift their gambling online, but those in recovery are potentially vulnerable to the economically volatile circumstances.
"Whether you are a recreational gambler who shifts to a higher risk form of gambling, whether you are an at-risk gambler who may now increase your gambling participation because you are stuck at home, someone with an existing problem who is now stuck at home and gambling online constantly and obsessively, is making the problem much worse," Whyte said.
He wants online operators to set mandatory limits and for gambling advertisements not to target the isolation and boredom and be tailored to the current climate.
In his view, the social pressures of isolation and the financial pressures of online "combine to push them back onto the bet in a way that can be devastating and even life-threatening."
Tom has increased his support sessions from one a week to four due to the pressures addicts like him are facing in the current climate.
"I am extremely happy that I am not gambling right now," he said.
*Bob and Tom are not the interviewees' real names to protect their identities.
The infographic below, provided by Statista, shows the confirmed cases in the U.S. as of April 23.