Gambling Industry Is Broken; Let's Bet on Changing It
When I was a child, my parents made the ultimate gamble.
Speaking no English, they left their home in a small village in rural China to make a new life in America. Like the other immigrants in our neighborhood, they built businesses and raised their family.
Now the son they brought with them as a child is making another big bet—that I can fundamentally disrupt the way the $61 billion global online gambling industry works.
Online gambling, of course, has proved immensely popular. But it's continued to operate on the same rails as betting always has done in the real world, which is to say heavily weighted in favor of the casino. We've been trained to accept that "the House always wins."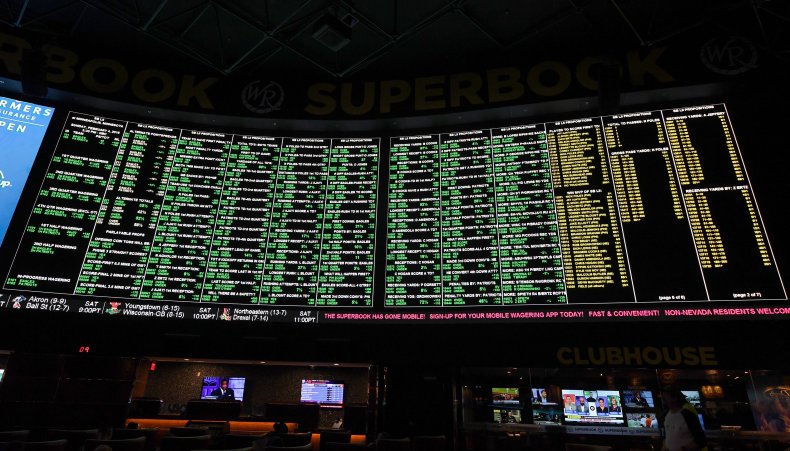 Predatory marketing tactics home in on players known to be vulnerable. Withdrawal delays go unchallenged. All this, combined with zero transparency, means the traditional gambling model has always been rigged against the player. If a lucky $10 parlay bet wins big, say $10,000, there will often be limits on how much the house will let you withdraw. They're happy to take the money, but when gamblers do well, they might not be so happy to give people what they have won.
It's fundamentally unfair.
I would go so far as to point to similarities between the traditional casino model and "Ponzi schemes," in that both operate on the basis of investment from people who are promised returns that cannot be reliably paid out if insufficient amounts have been invested in the first place. Casinos are always expecting new funds to come in. And when they can't pay out, they hold out. In this one-sided model, the House always has the edge.
The system hasn't imploded for bigger guys with greater resources. But for smaller ones, it often does. It's unregulated, there's no oversight. If they don't have enough funding to pay out what they owe, they just quietly disappear. We need to level the playing field.
The advent of blockchain technologies has enabled us to innovate on an archaic industry. Web3 has made it possible to create a frictionless experience that can finally offer guaranteed payouts with instant settlements. The evolution of DeFi (decentralized finance) gave birth to the concept behind Divvy—empowering any individual to be the House and receive a direct share of the profits. That sounds radical, but this new technology is empowering people on both sides of the bet.
This integration of DeFi and gaming is creating a decentralized market that will put power in the hands of players. It can provide 100 percent transparency, with every transaction broadcast publicly on the blockchain. Meaning players will always know how much is in the house, while immutable and traceable smart contracts mean no more scams from dubious operators.
By launching divvy.bet, I am determined to flip the industry on its side, changing the mindset of how it can operate.
While not a huge gambler myself, I do enjoy the occasional bet like many other people. For me, it adds to the entertainment of watching NBA and NFL fixtures. There's more adrenaline, you have skin in the game. It's a calculated risk, and that brings excitement.
I became an entrepreneur for the same reasons. Given my family history, it could be in the blood. I remember growing up in Brooklyn surrounded by a community of other immigrant families. They might not all have been able to speak English, but they managed to run successful businesses. Maybe a restaurant, or taking care of people's laundry, or their lawns.
That taught me a lot—that you can take that determination and hard work and turn it into something beautiful. Taking care of your family and giving them new opportunities. My parents certainly gave us the best resources. I earned a place at New York's prestigious Stuyvesant High School, which in turn opened doors for me to attend some of the top universities in the world. I learned that I could take control of my own life. And I learned I didn't like limits.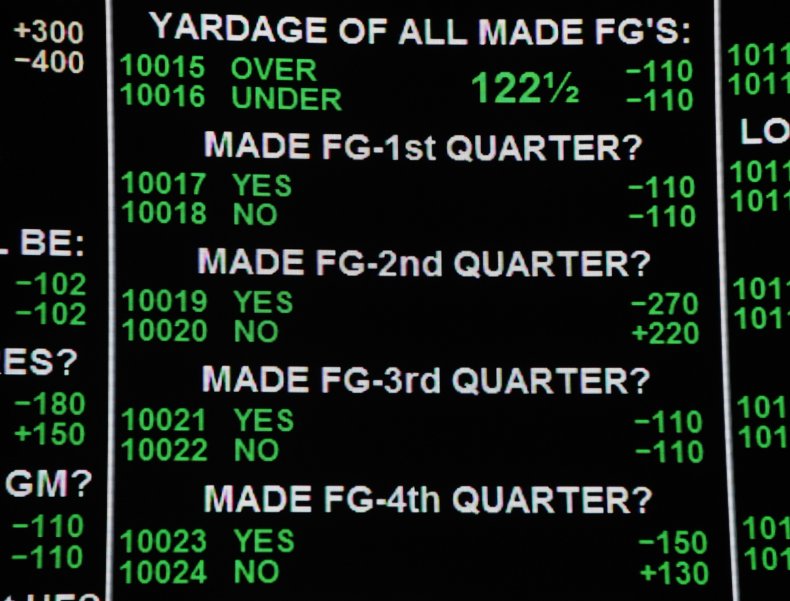 A career in finance brought more valuable experience. As a fund accountant, I was responsible for crunching numbers and ensuring that rich folks' funds were where they were supposed to be, and accounted for. And it was while doing this one day that I had a revelation. Why was I working so hard for someone else's benefit?
That lightbulb moment made me realize I should be investing my time and effort in a project I could really believe in. Gambling seemed to me the obvious industry to disrupt, bringing the challenge of going up against well-established incumbents.
Maybe I have a higher risk tolerance than some. It's certainly been pointed out to me that we won't be popular in some quarters. I think we're all aware that the legacy gambling industry has connections with organized crime and money laundering.
I've been asked if I'm scared of being a target. My answer is: If they do want to come and break my legs, then I'm doing something right.
I actually think that's a good problem to have.
But, yes, I do think they'll come knocking.
In the meantime, we're working hard to make this new paradigm the go-to way for anyone to put a wager on anything. In five years, we absolutely see it being synonymous with online betting. We need to overturn the mantra that the House always wins. That there's no option other than to take the odds the House statisticians give you.
I guess we need to prove that in business, as in life, it pays to take a gamble.
And refuse to accept the odds you're given.
Carlos Liang is the CEO of Divvy, a decentralized betting platform allowing users to "be the House."