The Game Awards 2018 Reveal Predictions: 'Crash Team Racing,' Nintendo Surprise and More Likely
The 2018 Game Awards is set to air Thursday, Dec. 6 and in addition to handing out some of the industry's highest honors, fans should also expect a bunch of new game reveals.
The Game Awards gives viewers a taste of what's to come from studios in the next year. 2017 saw some big reveals, including Bayonetta 3, SoulCalibur VI among others, and fans should expect something similar this time around. There are plenty of rumors going around the internet, and here's a round-up of the most credible rumors.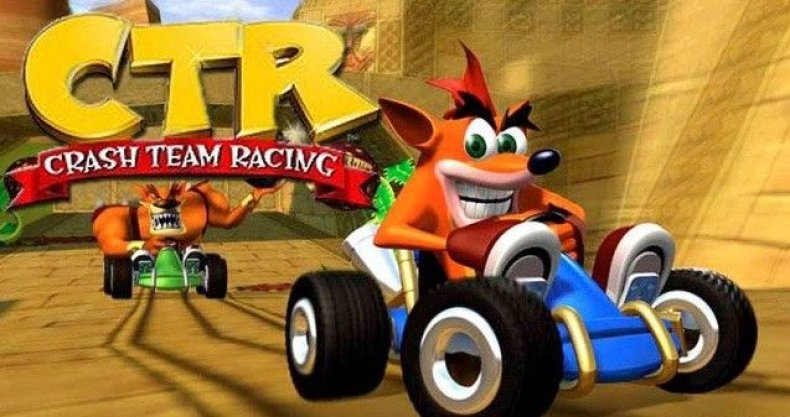 CRASH TEAM RACING
Crash Bandicoot is seeing a renaissance since the release of the N'Sane Trilogy. But it seems Activision isn't done with our favorite Bandicoot, as multiple reports suggest a remake of CTR: Crash Team Racing is on the way.
Sources ranging from 4Chan to Resetera claim that Crash marketing material has been sent to influencers and reporters. This marketing push consists of a note saying "sliding into the Game Awards on 12/6" with a pair of orange fuzzy dice attached.
Thankfully, we won't have to wait long to see what Activision has in store for The Game Awards.
"SOMETHING SPECIAL" FROM NINTENDO
Nintendo's Super Smash Bros. Ultimate is set to release Dec. 7, a day after the show airs. The world-renowned game company has used The Game Awards as a platform for revealing upcoming projects. Reggie-Fils Aime, president of Nintendo of America, told Game Awards founder Geoff Keighley to expect "something special." Check out the exchange below.
The presumption is a Super Smash Bros. Ultimate announcement, but with the game modes and base roster already known, we may see one of the six DLC characters revealed on Thursday. Piranha Plant was revealed as a bonus fighter in the last Nintendo Direct, but what if we finally get to see Geno from Super Mario RPG?
If the Nintendo announcement has nothing to do with Smash Ultimate, what if we get the first footage of Metroid Prime 4 or something entirely unexpected?
MORTAL KOMBAT 11
This last one isn't super likely, but NetherRealm Studios has been very quiet since the release of Injustice 2 two years ago. While many believed the next Mortal Kombat game would be revealed at E3 2018, it didn't happen and there hasn't been any word about NR's next project.
However, some supposed information including roster and story elements on the next Mortal Kombat game popped up on forums like 4chan, which has since been removed. Maximilian Dood talked about the latest information and his thoughts on what the supposed rumors may mean.
The Game Awards 2018 will be live Thursday, Dec. 6.
What do you think of our predictions? What games do you hope is revealed at the Game Awards? Let us know in the comments section below.