'The Game Is Up' for Extremists in Britain, Says Home Secretary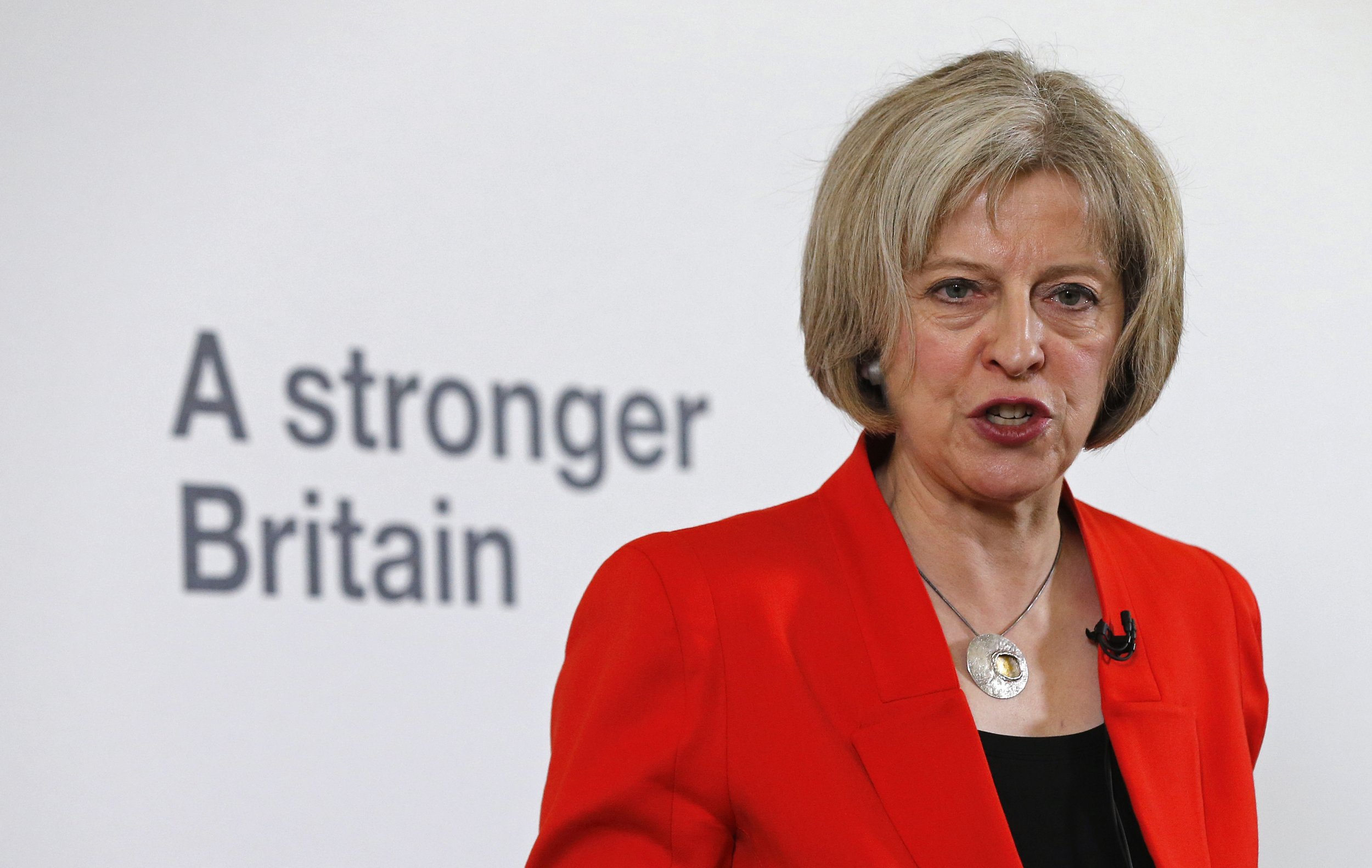 The British home secretary today laid out the Conservative party's manifesto plans for tackling non-violent as well as violent Islamist extremism, telling those who reject the values of British society that "the game is up". Speaking in London, Theresa May called for the closure of premises used to spread extremism, the introduction of banning orders for extremist organisations, and the blacklisting of extremist organisations from public engagement.
There were no concrete policies announced however, and the proposals rely on the Conservatives staying in power after the general election on May 7.
Citing the need to tackle extremism in all its forms, May dedicated the majority of today's speech to her plans for tackling Islamist extremism specifically, saying: "It's obvious from the evidence that the most serious and widespread form of extremism we need to confront is Islamist extremism."
She emphasised the link between non-violent and violent extremism, pointing to a thread that binds non-violent extremists with those that want to impose their beliefs with violence. She framed the strategy as a positive promotion of British values such as the rule of law, democracy, equality, free speech and respect for minorities, and highlighted what she called the Islamist extremist belief in a "clash of civilisations".
"They promote a fundamental incompatibility between Islamic and Western values, an inevitable divide between 'them and us'. They demand a caliphate, or a new Islamic state, governed by a harsh interpretation of Sharia law. They utterly reject British and Western values."
Among the proposals were the introduction of banning orders for groups that meet the current threshold for terrorist proscription, the closure of premises owned or used by extremists, and "extremism disruption orders" which she said are civil powers to be used against individual extremists who incite hatred.
She also announced an investigation into the use of Sharia law in England and Wales - citing examples of women being divorced under Sharia law and left destitute - and set out a plan to draw up a list of organisations that public sector bodies should not engage with, to "avoid lending legitimacy or credibility to extremists or extremist organisations".
However, May refused to single out individual groups that could be hit with banning orders under the new plans, and the Home Office declined to share further details on the proposals.
Haras Rafiq, the managing director of counter-extremism thinktank the Quilliam Foundation, praises the sentiment of much of the speech but says "we are still having the same conversations" as 10 years ago, without enough action.
"For the lifetime of this coalition government we have had no published strategy on tackling the ideas and ideology behind non-violent extremism," he says.
"We are still having the same conversations. We are still talking about Sharia law, still talking about learning more, still talking about tackling non-violent extremism, why aren't we doing it?"
He was also critical of the proposed banning orders, the details of which are unclear.
"Banning non-violent extremists in a liberal secular democracy does not work. We can say over the last 10 years the policy does not work. Take the policy of Anjem Choudary and Al-Muhajiroun. Once they were banned initially, they just kept popping up under different names."
According to Rafiq the speech made a clear distinction between Islam and Islamism, and was designed to alienate Islamists. There was a heavy emphasis on 'them versus us' rhetoric, and the home secretary called for a "partnership" between the state and communities to root out extremism, saying: "To those people who do not want to join this new partnership, to those who choose consciously to reject our values and the basic principles of our society, the message is equally clear. The game is up. We will no longer tolerate your behaviour. We will expose your hateful beliefs for what they are. Where you seek to spread hate, we will disrupt you. Where you break the law, we will prosecute you. Where you seek to divide us, we will stand united. And together, we will defeat you."
Labour's shadow home secretary Yvette Cooper told the BBC the principles of May's speech were correct but said there was a "massive gap between rhetoric and reality", and a lack of policies to back the principles up.