'Game of Thrones' Actor on Melisandre's Prophecy About Varys' Death and How the Master of Spies Might Die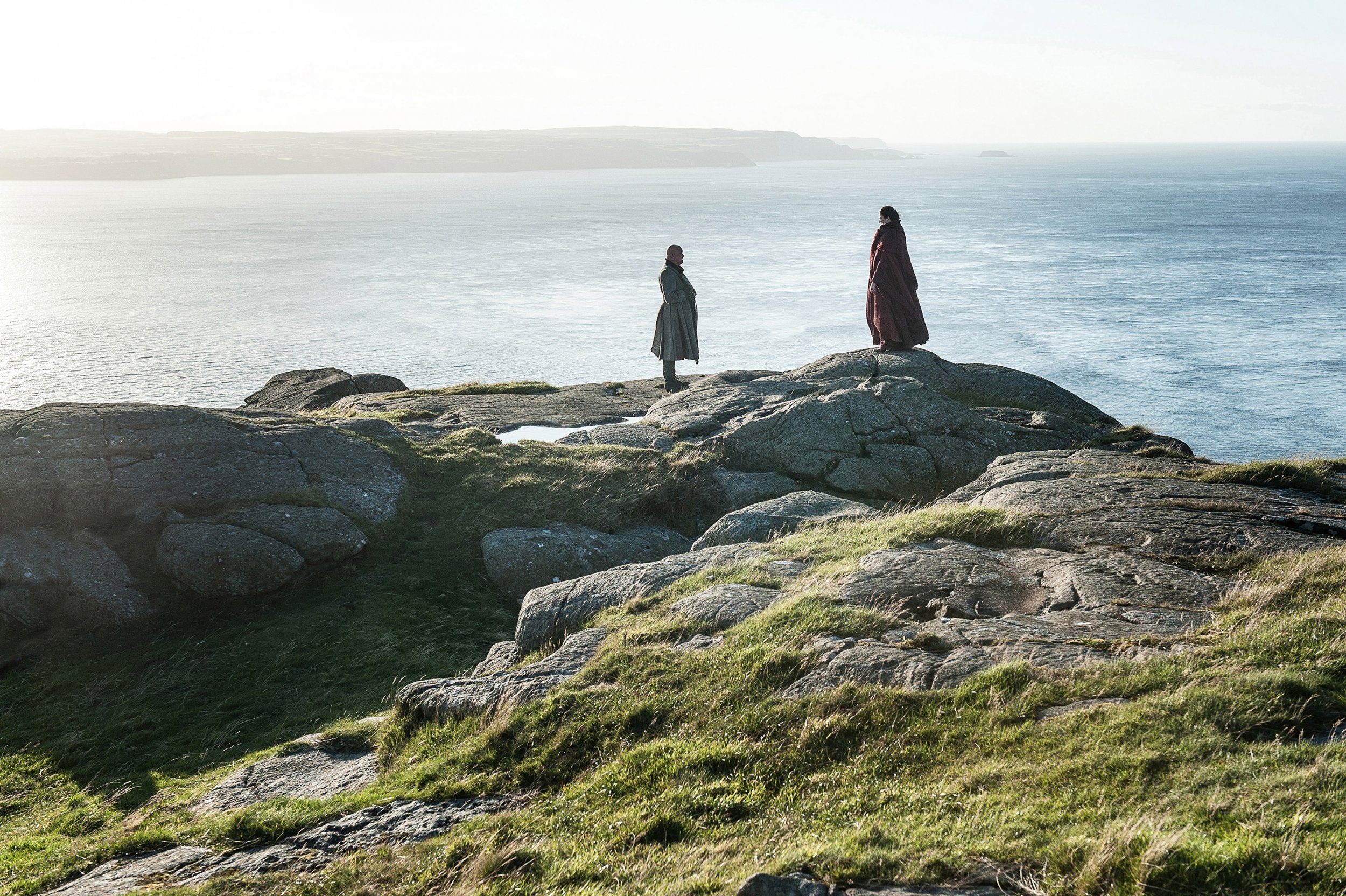 People are dropping left and right in the Seven Kingdoms this season on Game of Thrones and, even if they're not dying, they're being marked for death, like Varys.
In last week's episode, the red priestess Melisandre (Carice van Houten) ominously told the master of whispers that she has foreseen his death and it'll happen in Westeros, just like hers. The exchange happened when Varys, played by Conleth Hill, not-so-politely advised her to leave Westeros. "I will return, dear Spider, one last time. I have to die in this strange country—just like you," Melisandre responded. Varys was visibly shaken to hear her words.
Fans have theorized that GoT has dropped yet another prophecy on viewers. But is it a prophecy in the true sense of the word?
"Yes, you can take it that it's a prophecy of [Melisandre's] but she's been wrong before, and it's a possibility she's wrong again," Hill tells Newsweek .
Before meeting Melisandre, Varys also encountered another red priestess, Kinvara (Ania Bukstein), in Season 6. He was also shaken by that meeting because Kinvara appeared to know a dark secret from Varys' past. In earlier seasons, Varys, a famous eunuch, told Tyrion Lannister (Peter Dinklage) that he was castrated by a sorcerer who used his genitals in a ritual.
In Season 6, Kinvara asked Varys if he remembers what he heard in the flames "when the sorcerer tossed your parts in the fire?" (The voice, it is alluded, was R'hllor, the Lord of Light.)
Related: Spoilers and theories for the next Game of Thrones episode, "The Spoils of War"
Hill says that it's "perfectly understandable" that Varys would have such a pained reaction in both of his meetings with red priestesses because of the horror of his castration at the hands of another sorcerer.
"If you were mutilated and left for dead by one type of person [I understand] that for the rest of your life you'd have an aversion to those people," says the actor. "That makes perfect sense to me.
"But he's freaked out. Each time, it's that they know so much about him and it's things he's only told Tyrion. That would be creepy particularly to someone who worked on the pride of having all the information, then, suddenly, someone knows something about him that wasn't known."
The death toll in GoT 's seventh season is already considerable ( RIP Lady Olenna ) and with Melisandre's prophecy looming over him, Varys could be next.
"If he's going, I hope it's a good out," says Hill.
However, the actor says he hasn't got his own theories about how Varys may die—though, if Melisandre is right, we do know where he'll die.
"When I watched the Hodor episode, I thought, 'Oh God, it'll be something like that'—as in, the words that were said to him back then as a child would suddenly make sense in the context of some sacrifice he has to make. But that's as far as I'm prepared to speculate.
"I've been fatalistic the whole way through this as an actor and just been happy to do whatever [Dan and David] gave me to do. I can't complain. If I go, I go...it's been a brilliant ride."
Game of Thrones airs Sundays at 9 p.m. on HBO.
For more Game of Thrones coverage on Newsweek, click here.