Where Are The 'Game of Thrones' Stars Now? Find Out What Happened To Its Lead Actors
Filming has wrapped on the final season of Game of Thrones and now its stars are moving on to new roles.
Maisie Williams (Arya)
Williams is lending her voice to an animated streaming series, gen:LOCK, Entertainment Weekly reported Saturday. Her character, Cammie, is the youngest recruit to a program for pilots of giant robot bodies called "mecha." "Her energy and the sense of humor she brings to Cammie is an absolute delight," showrunner Gray G. Haddock said in a statement. "Maisie truly sounds exactly like how Cammie does in my head—she's brilliant." gen:LOCK is set to premiere in January 2019.
Williams is also slated to star in the X-Men spinoff, The New Mutants, as Rahne Sinclair/Wolfsbane. The movie is set to be released on August 2, 2019.
Peter Dinklage (Tyrion)
Dinklage will appear in I Think We're Alone Now, a post-apocalyptic film in which he is one of two survivors left, out Friday. He can also be seen in HBO's My Dinner With Herve as Fantasy Island's Herve Villechaize on October 20. Dinklage will also be the voice for Mighty Eagle again in the Angry Birds Movie franchise sequel, set for a theatrical release on September 20, 2019.
Emilia Clarke (Daenerys)
Clarke can be seen in the upcoming crime thriller, Above Suspicion, set to be released sometime this year.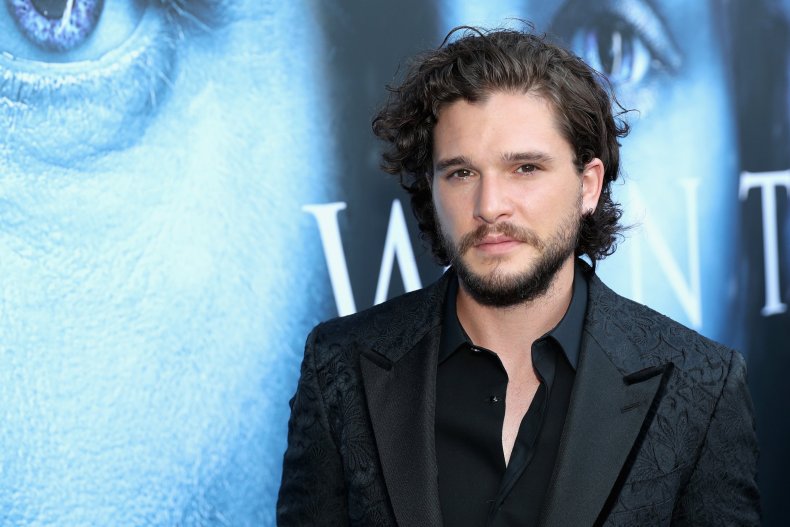 Kit Harington (Jon Snow)
Harington once again lends his voice to the How to Train Your Dragon franchise. He first voiced Eret in the second movie and returns for the third, The Hidden World, to be released in March 2019. "I don't feel like I should jump into anything straight away. I think next that I have to find the right thing," the actor told Deadline in December. "I'm going to pick and choose my roles carefully and spend some more time with Rose (Leslie)," his wife.
Sophie Turner (Sansa)
Turner appears as Jean Grey in the latest X-Men movie, Dark Phoenix, out on February 14, 2019. She develops powers that turn her into the title character. Turner will star and produce Girl Who Fell from the Sky, Deadline reported in November. The movie is based on the Juliane Koepcke and Beate Rygiert book about Koepcke, the only person to survive a plane crash after she was ejected and landed in an Amazon rainforest.
Lena Headey (Cersei)
Headey stars in Fighting With My Family opposite Dwayne Johnson about a former wrestler. It is set to hit theaters on March 1, 2019. She also signed on to star as a waitress in a hustler drama set in Las Vegas in 1968, Deadline wrote in May.
Nikolaj Coster-Waldau (Jaime)
Coster-Waldau completed production on Domino, in which he plays a police officer out to avenge his partner's murder. He will star in The Silencing, a thriller about a hunter out to find a killer he thinks took his daughter, Deadline wrote in May.
The eighth and final season of Game of Thrones will premiere on HBO in 2019. It doesn't have an exact release date yet.