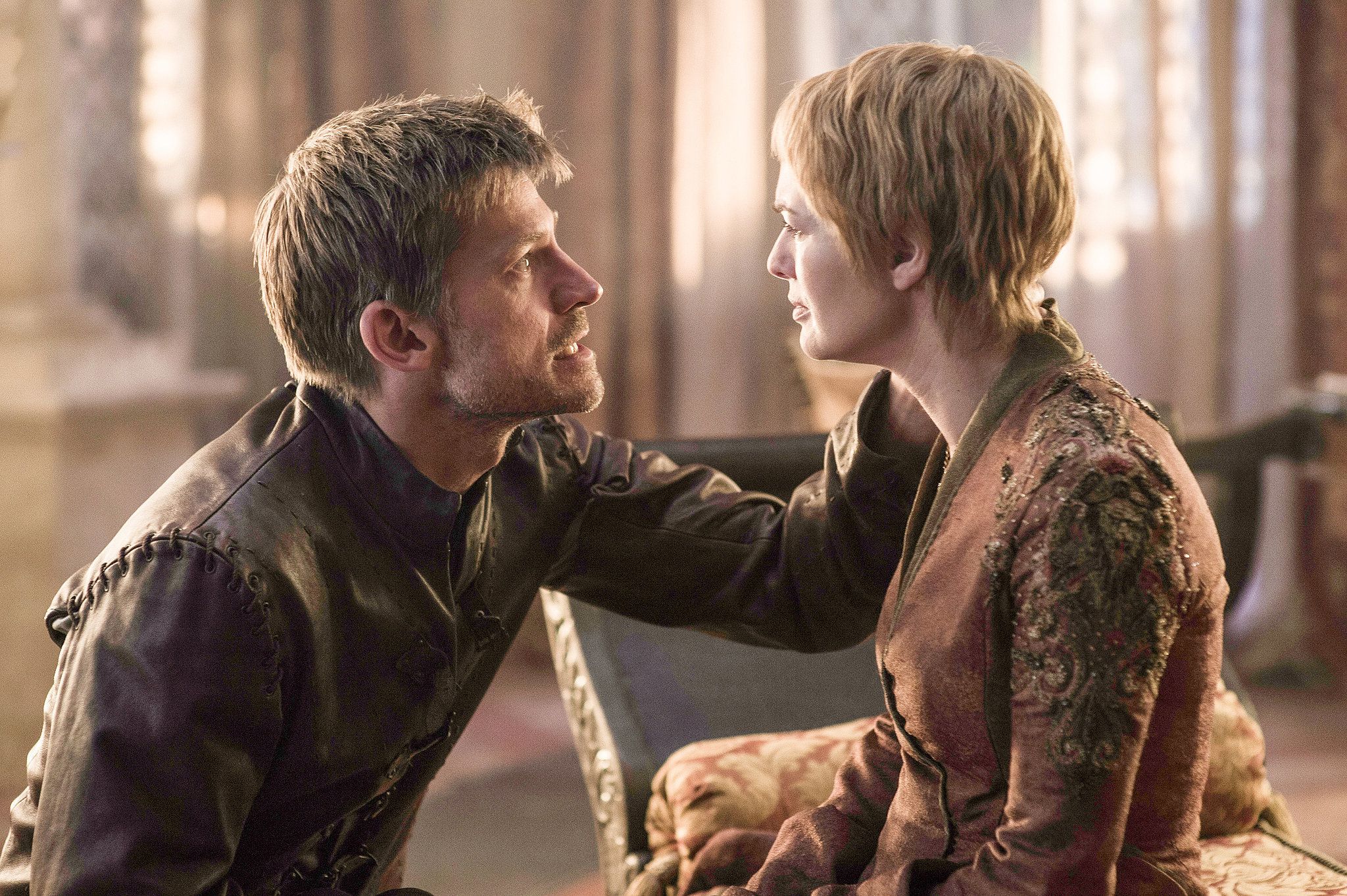 Everyone's favorite incestuous relationship is about to get even creepier on Game of Thrones.
Lena Headey, who plays brother-loving Cersei Lannister, has revealed the romance between her character and Jaime Lannister (Nikolaj Coster-Waldau) will reach an "all-time weird level" in Season 6.
"It's juicy, and it's so fucking dark," she told Entertainment Weekly.
What could be darker than, say, Jaime essentially raping his sister/lover just a foot away from their dead son in Season 4? The mind boggles.
Headey also teased that viewers can expect what is probably Cersei's "most interesting season." That is a bold claim indeed, especially as the actress turned in some of her best work in Season 5 finale "Mother's Mercy." Her Emmy-nominated performance saw Cersei stripped naked and forced to take a walk of shame through King's Landing.
That harrowing ordeal, it seems, will only further fuel Cersei's quest for revenge against religious fanatics the Faith Militant.
"She really has nothing to lose and she has everything to gain from a horrible position she finds herself in," said Headey.
As well as the drastic turn in Cersei and Jaime's relationship, brace yourselves for Game of Thrones ' most ambitious battle scene yet in Season 6.
"It's definitely the biggest [action sequence yet]," said producer Bryan Cogman. "We've always wanted to get to a place—story-wise and budget-wise and time-wise and resource-wise—where we would be able to do a proper battle, with one army on one side, one army on another side."