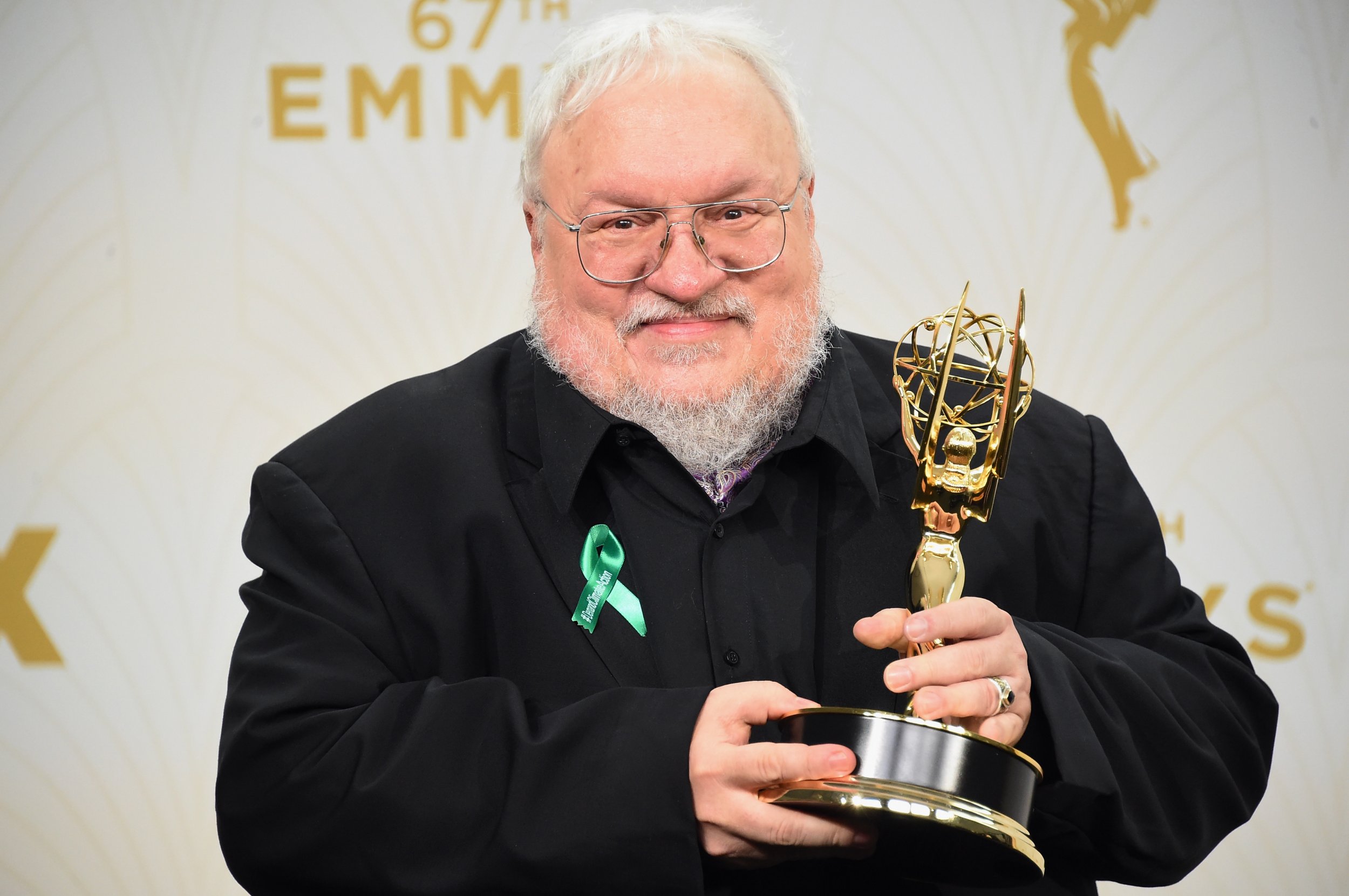 Game of Thrones creator George R. R. Martin has been forced to deny his death after fans confused him with namesake George Martin, the prolific music producer behind The Beatles who died on Tuesday.
In a blog post humorously titled, "Not Dead Yet," the author wrote: "While it is strangely moving to realize that so many people around the world care so deeply about my life and death, I have to go with Mark Twain and insist that the rumors of my death have been greatly exaggerated."
He continued, "I am still here, still writing, still editing, still going to movies and reading books, and I expect to hang around for quite a while yet, thank you very much."
Martin, 67, also paid tribute to the man often considered the "fifth Beatle" for his influence, whose death was confirmed on Wednesday morning by Beatles drummer Ringo Starr.
Sharing a link to the group's 1965 song "Yesterday"—produced by Martin—the author wrote, "He will be missed. I never met Sir George (I did meet Paul McCartney once, for about a minute, while waiting for the valet to bring my rental car up at the Four Seasons in Beverly Hills), but like many millions of others, I loved the Beatles, and Martin's contribution to their music is worthy of recognition and honor."
Tributes to the iconic record producer poured in from around the globe on Wednesday, including surviving Beatles lead Paul McCartney and U.K. Prime Minister David Cameron.
In a heartfelt message on his official website, McCartney said: "He was a true gentleman and like a second father to me. If anyone earned the title of the fifth Beatle it was George. From the day that he gave The Beatles our first recording contract, to the last time I saw him, he was the most generous, intelligent and musical person I've ever had the pleasure to know."
Elton John, meanwhile, called him "a delightful, brilliant man" in a tribute posted to Instagram.
"It is the end of a wonderful era. I had the privilege to have known him as a friend and work with him as an artist," he said.