'Game of Thrones': Death Toll Rises in 'Oathbreaker' and The Tower is Joyless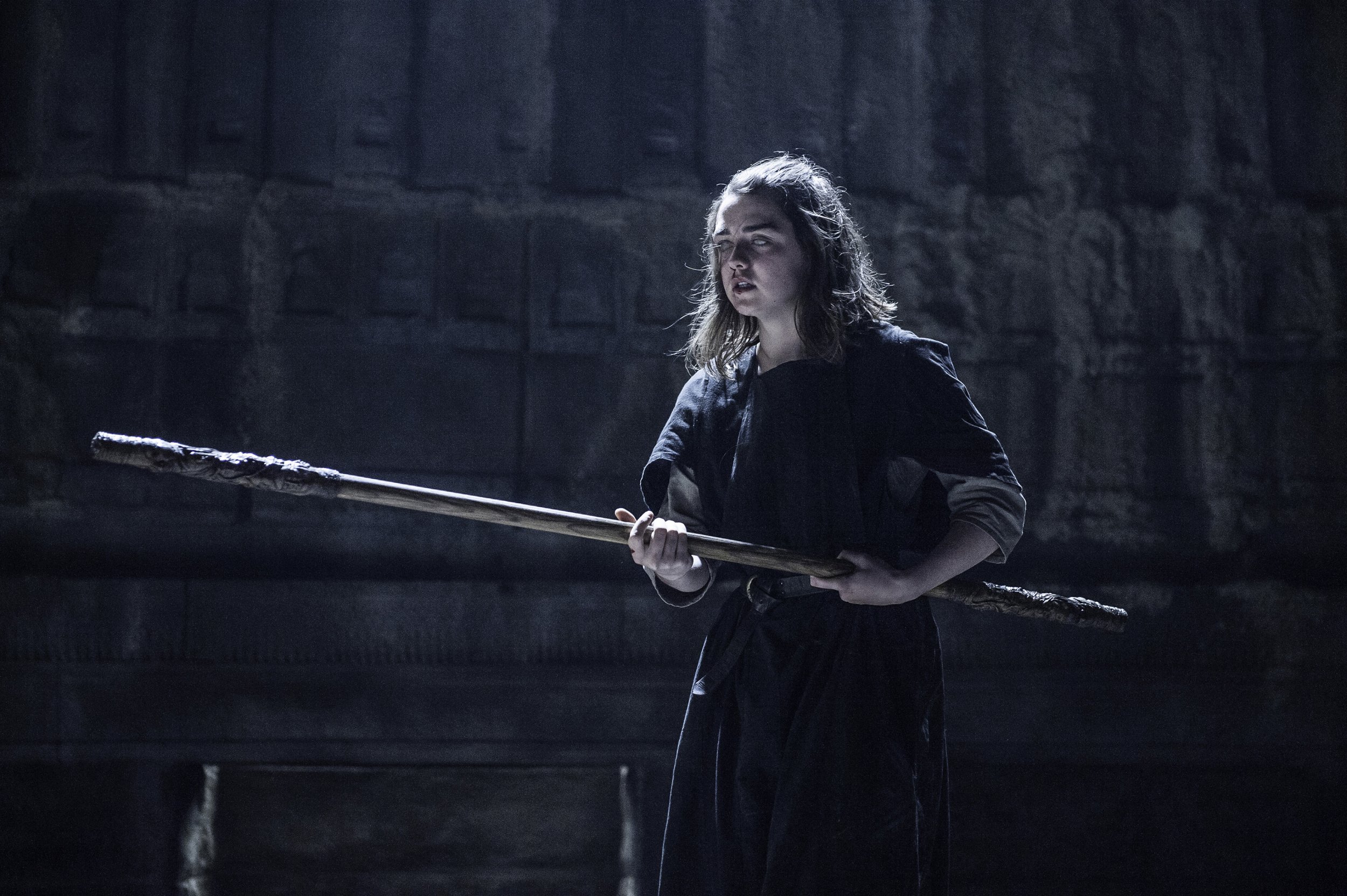 The Game of Thrones death tolls kept rising in Sunday's third episode of season six, "Oathbreaker," as a newly revived Jon Snow got revenge on the mutinous Night's Watch members that stabbed him to death in the season five finale—including young Olly.
The episode also saw the HBO fantasy drama finally bring to life the Tower of Joy scene from George R.R. Martin's A Song of Ice and Fire novels, but it didn't quite live up to fans' expectations.
There were tense scenes in King's Landing as the sharp-tongued Lady Olenna—played superbly by Diana Rigg—returned for the first time this season and, yes, she gave Cersei Lannister another verbal smackdown.
Let's take a look at the key moments from, and questions coming out of, "Oathbreaker":
That title explained
The clue was in the title of Sunday's episode. As many had already deduced, "Oathbreaker" appears to allude to Jon Snow's death and subsequent revival ending his oath to the Night's Watch. The Lord Commander, upon joining the Watch, had vowed to devote his life to the service. Now he's technically dead, his debt is paid.
Snow declared, "My watch has ended," by episode's end after coming to grips with his sudden rebirth.
Of course, he didn't leave his post as Lord Commander without a parting shot—executing all the mutineers, including his former protege Olly and the treacherous Ser Alliser Thorne.
Speaking about Snow's decision, actor Kit Harington told Entertainment Weekly: "He kills an underage kid [Olly] and he can't see the point in being up there anymore. At the heart of it, he knows by staying at the Wall he can't help the kingdoms and he's probably going to die very quickly if he stays."
Goodbye, Ser Alliser
After six seasons as the literal Thorne in Jon Snow's side, Owen Teale said goodbye to Game of Thrones in "Oathbreaker" in the season's most significant death yet.
There's been a lot of death in season six so far—Prince Doran in episode one, Ramsay Bolton's family in episode two—but Thorne is one of the few characters that remains from the show's very first season.
In his final moments, however, Thorne remained defiant and unnerved by Jon Snow's sudden resurrection. In fact, he feels disdain for Snow having to live his life over. Teale told EW: "Confronted with Jon Snow, Thorne does not shy from it and is not in awe of it, but he lucidly sees the implications of what must it really be like to live with that responsibility, the sense of duty to yourself and all those mistakes that will be repeated... Therefore, Thorne accepts it's all over for him. But for Jon Snow, he's going to repeat and repeat, and as this carries on, it's like he's now cursed."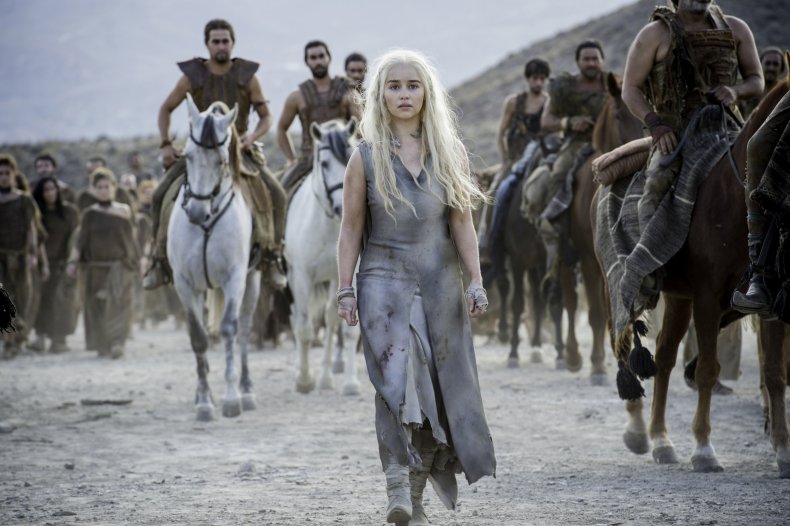 Tower of J-- oh, maybe not
Just as fans of Game of Thrones thought they were going to get a big reveal into Jon Snow's rumored parentage, producers David Benioff and D.B. Weiss pulled the rug from under viewers' feet in Sunday's episode.
Yes, you did see part of the Tower of Joy scene—the fabled moment Ned Stark fought off an army to rescue his sister—through Bran Stark's latest vision quest, but it looks like we're going to have to endure a little longer before we get to see all of it.
In the scene, set before the start of the series, Ned heads to the tower, where his sister Lyanna, thought to be kidnapped by Raegar Targaryen, is being held. He valiantly defeats the Kingsguard posted at the site and hurries to Lyanna's aid—only to find her dying. She makes him keep an unspecified promise.
On TV, things played out a little differently. As it turns out, young Ned—played here by Sebastian Croft—wasn't the brave knight he later claims to be in stories about the battle. Stark and his men were nearly defeated by Ser Arthur Dayne until one of his men stabbed him in the back. Not quite the hearty sword-battle you'd expect from a warrior of Ned's esteem. It also begs the question: what else has the Ned Stark we knew in season one—played by Sean Bean—lying about?
As the battle subsides, Ned runs up the tower to find his sister. But wait—we're not going to see that. Yet. Or ever? We're not quite sure. Bran's mentor, the Three-Eyed Killjoy Raven, pulls him out of his vision.
Twitter reacted predictably:
And just like that, after swelling viewers' hearts with Jon Snow's return, Game of Thrones stamps on your hopes and dreams this week.
There are still six episodes to go this season, so maybe—hopefully—we'll finally finish Bran's vision?
Stark danger
Now Jon Snow has left the Night's Watch, what's next? Well, how about rescuing his little brother Rickon for starters?
For the first time in three seasons, the runt of the Stark litter returned to Game of Thrones as Rickon Stark (who you'll recall, along with Bran, was previously thought dead) re-emerged. That's the good news. The bad news is he's being held captive by Ramsay Bolton. Now that his favorite plaything Theon Greyjoy has fled, we shudder to think what he might do to Rickon.
Rickon was being protected by Stark supporters the Umber family, but they have now switched allegiance and given him up to Ramsay, who has taken over the Starks' home turf, Winterfell.
We know that a battle is coming, possibly between Jon Snow and Ramsay Bolton. Could word get out to Jon that his little half-brother is alive and captured by Ramsay?
Elsewhere in Westeros…
Lady Olenna gave Tyrion Lannister a run for his money with yet another Cersei zinger. "You're not the queen, you're not married to the king... I do appreciate that these things can get a bit confusing in your family," she said, alluding to the Lannister clan's penchant for incest.
Daenerys Targaryen has finally landed at her destination after walking for what seems like forever. Now dumped with other Dothraki widows, how will she find her way back to her crumbling kingdom?
Arya can see again. She's given up her identity to become No One and was rewarded with her eyesight being restored. How long before she reclaims her Stark heritage? We'll give it to the end of the season.
Next week
At last scheming Petyr Baelish and Margaery Tyrell return in episode four, titled "Book of the Stranger."
Watch a preview:
Game of Thrones airs on Sundays at 9 p.m. on HBO in the U.S. and Mondays at 9 p.m. on Sky Atlantic in the U.K.