'Game of Thrones' Death Toll Has Claimed More Than 70% of Its Characters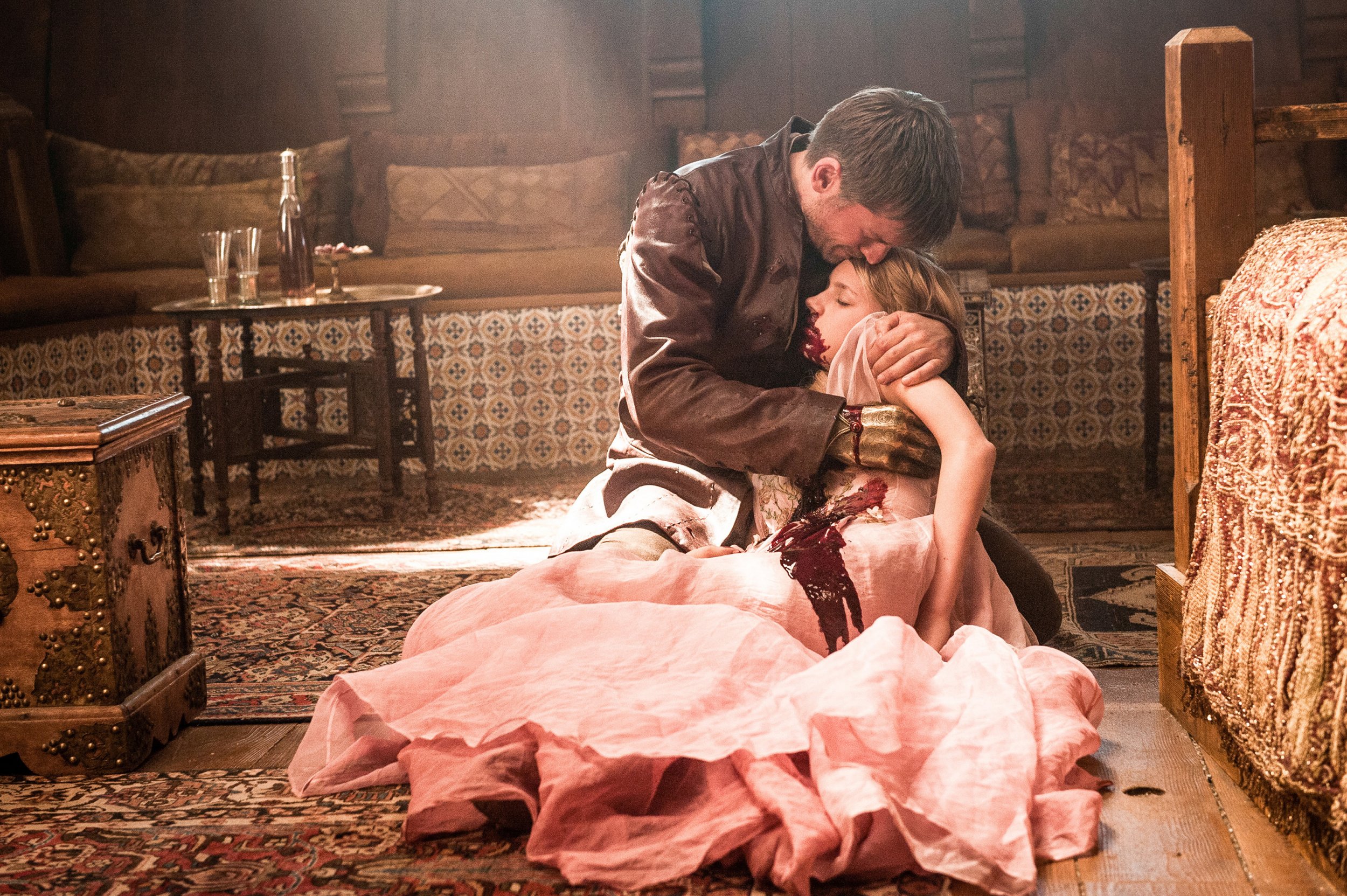 The odds of survival in Westeros are pretty slim, unless, like Jon Snow, you have the Lord of Light on your side. So, as Queen Cersei, Daenerys Targaryen and the other claimants to the Iron Throne fight it out in the seventh season of Game of Thrones, they should probably be aware that over two-thirds of characters in the show have already bitten the dust.
A new study has calculated that 71.6 percent of named characters in the last six seasons of Game of Thrones have died, which is pretty insane when you consider how large the series' ensemble cast is.
Thrones may have a mortality issue, but there is a silver lining for soon-to-be warring queens Dany and Cersei: Women are less likely to die than men, according to the research conducted by betting guide Casino.org.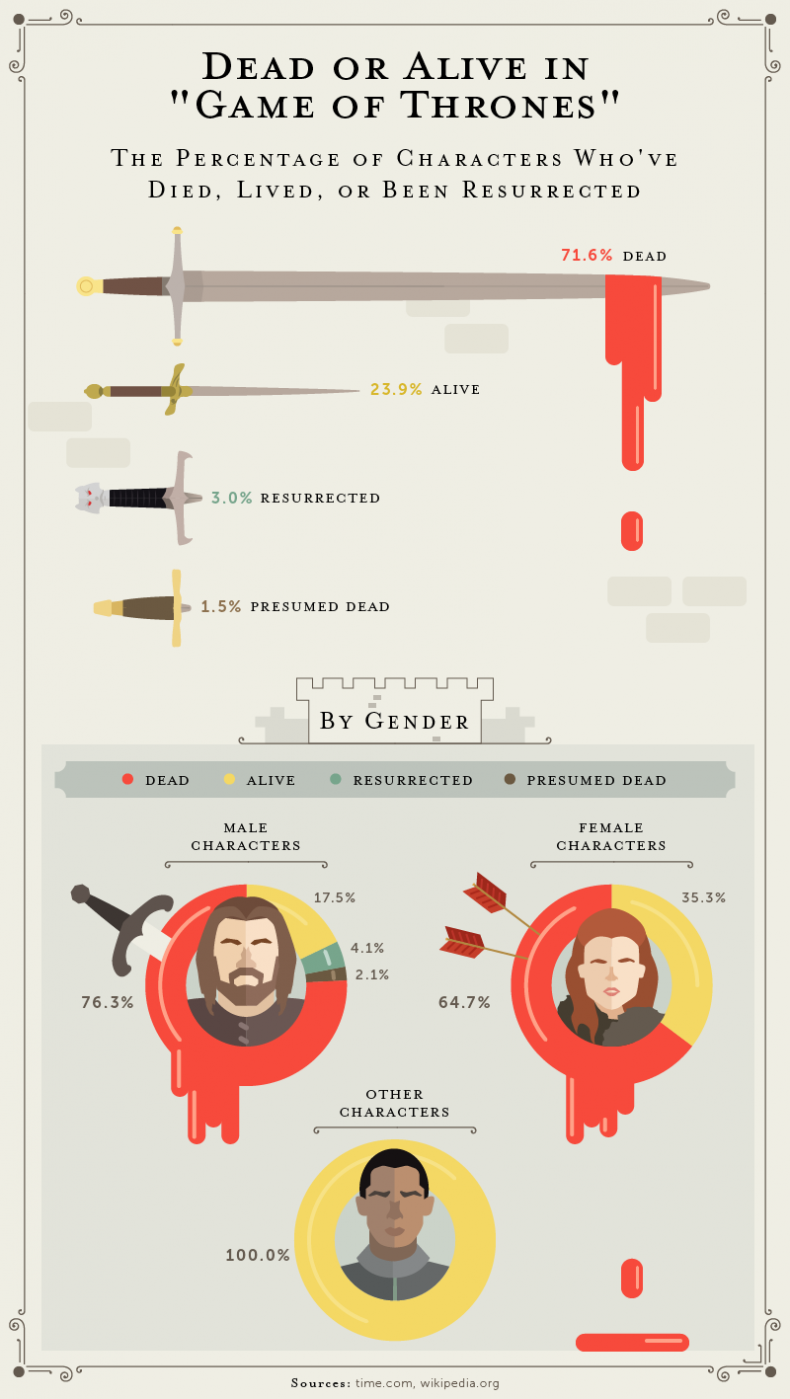 Nearly two-thirds (64.7 percent) of female characters have perished in the show so far, which is still more than half of all women. Some of the notables include Catelyn and Talisa Stark in Season 3's bloody Red Wedding, and Jon Snow's lover Ygritte in Season 4.
Related: 'Game of Thrones' Season 7 trailer breakdown: A guide to the upcoming battles
Of the male characters, more than three-quarters (76.3 percent) are dead, according to the study. (RIP Tywin Lannister, who went Elvis-style on a toilet.) That number doesn 't account for certain characters, such as Jon Snow and Beric Dondarrion, who have been blessed with the gift of resurrection. Resurrected characters account for 4.1 percent of all men seen in Game of Thrones; no women have been granted such a reprieve.
Other salient facts to draw from the research include the important detail that the leading cause of death is stabbing, such as when Jon Snow's mutinous Night's Watch cohorts turned on him at the end of Season 5. The second most common cause of death is a tie between arrows and explosions. Cersei contributed more than her fair share to the latter when she took out the entire Great Sept of Baelor in the Season 6 finale.
More pertinent to Season 7 is that King's Landing, the Westeros capital and Iron Throne home, is where most Game of Thrones deaths occurred. That's not surprising considering all the upheaval and coup attempts to take the throne, but it doesn 't bode well for Dany, who is on a quest to usurp Cersei 's crown in the penultimate season.
At least she has her dragons.
See the full study here.
Game of Thrones Season 7 premieres July 16 on HBO.
For more Game of Thrones coverage, click here .