'Game of Thrones' Director Defends Ed Sheeran's Cameo: 'He Was Appropriately Cast and Did a Lovely Job'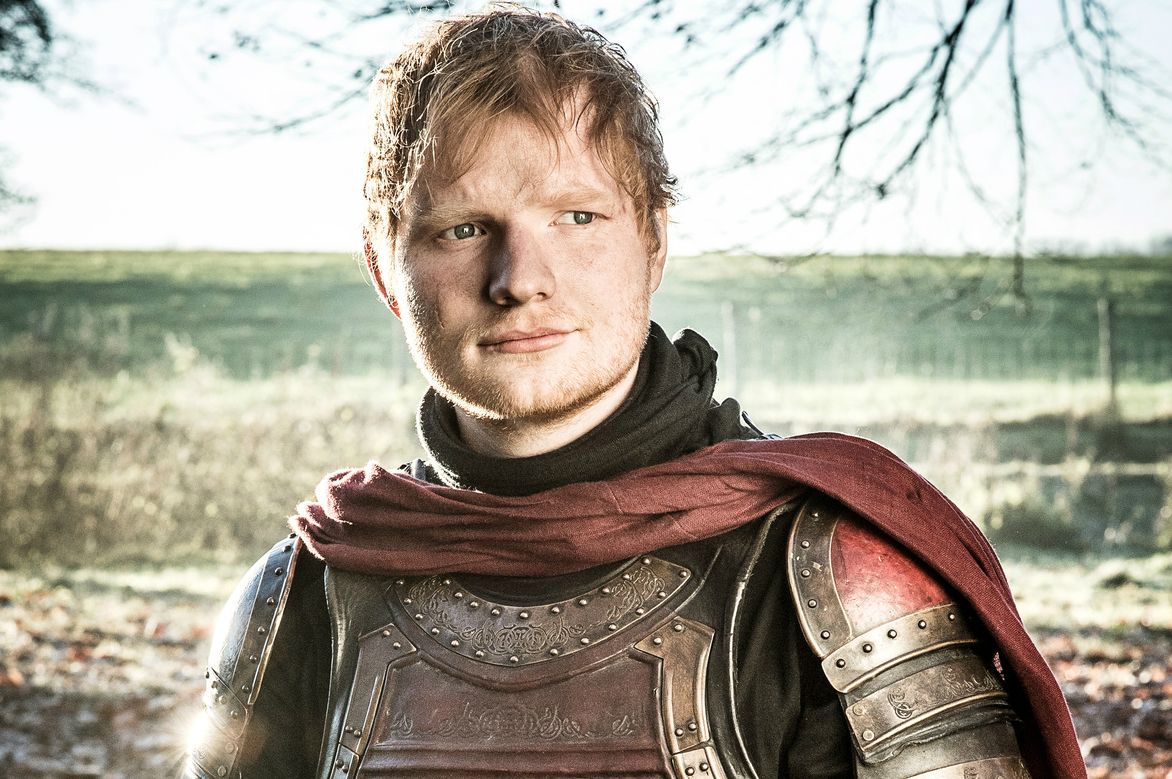 Ed Sheeran's Game of Thrones cameo as a singing member of the Lannister army in Sunday's season 7 premiere prompted negative reaction on social media and from critics—which may or may not have prompted the music superstar to delete his Twitter account Monday (it has since been reactivated). But the singer is receiving a morale boost from his director, Jeremy Podeswa, who helmed the episode "Dragonstone."
"I think Ed did a lovely job—he's a lovely actor and a lovely person," Podeswa told Newsweek by phone Tuesday.
Podeswa believes that viewers who criticized Sheeran's scene with fan favorite Arya Stark, played by Maisie Williams, are not able to see past his global stardom as a chart-topping pop star.
"He was appropriate for the part because he needed to sing. If people didn't know who Ed was, they wouldn't have thought about it twice. The hoo-ha seems to be from things that are outside of the world of the show. In the world of the show he did a lovely job, and he looks like he belongs in that world," the director said.
Related: Ed Sheeran Wasn't the Only Musical Cameo in 'Dragonstone,' but You Probably Missed This One
Podeswa continued: "I think people interrogated it too much, they're bringing so much of his [superstar] presence into the thing which is far beyond what anybody was thinking going into it. He is known to the producers of the show and some of the cast, and he's a gigantic fan of the show. As everybody knows, the show really eschews stunt casting—it's never, ever done that.
"I was quite surprised about the reaction actually because I know he's very well known and a successful singer but you're in the bubble of the show—the cast are well known too, everybody is really well known...none of them can walk down the street without being followed. You don't think about that very much in this context."
Podeswa, who has directed six episodes of GoT, including the upcoming season seven finale, described Sheeran as being a pleasure to work with on set.
"He comes with no entourage. There's nothing connected with him that's in the least bit self-aware or self-conscious," the director said.
The filmmaker told Newsweek he would be upset if Sheeran was hurt by the negative response to his appearance.
"The only thing I don't feel great about is that Ed is such a lovely guy and really genuine and down to earth," Podeswa said. "He came into this with only lovely intentions to come and do a good job and sing well. So I think that's the only drag."
Read Newsweek's deep-dive into "Dragonstone" here and watch a preview of episode 2, "Stormborn," here.
Game of Thrones airs Sundays at 9 p.m. on HBO.