Spoiler: Daenerys Targaryen to Die in 'Game of Thrones' Season 8? Emilia Clarke Teases Final Scene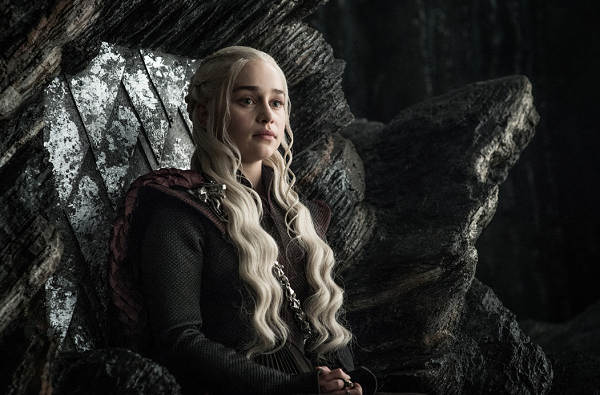 Game of Thrones won't return to HBO with its final season until 2019, but here is a spoiler fans can agonize over for the next year: Something's going to happen to Daenerys Targaryen.
It is unknown what will happen to the First of Her Name, the Unburnt, Queen of the Andals, the Rhoynar and the First Men, Khaleesi of the Great Grass Sea, Protector of the Seven Kingdoms, Breaker of Chains, and Mother of Dragons. But one thing is certain—whatever happens to Dany, it was enough to leave actress Emilia Clarke in shambles.
Clarke, who has played the young, beautiful and honorable queen since the show's debut in 2011, recently shared a few details on her character's final Season 8 moments during an interview with Vanity Fair, released Wednesday. Although she wouldn't specifically say what happened, fans should probably brace themselves for Dany's potentially fatal end.
"It f**ked me up," Clarke said. "Knowing that is going to be a lasting flavor in someone's mouth of what Daenerys is…"
Of course, there's still a ton of filming and post-production that must get done before viewers get a chance to see what's in store for Daenerys, Jon Snow (Kit Harrington) and everyone else in the Seven Kingdoms. Clarke has previously admitted that the cast filmed multiple endings for the final season of GOT—an effort to prevent leakers from spoiling the series' ending.
But HBO execs have already confirmed multiple character deaths are on the horizon for GOT. Who's to say some of the blood that is shed won't include the beloved and kind Daenerys'? "None of the cast had received the scripts prior, and one by one they started falling down to their deaths," HBO drama chief Francesca Orsi said at the INTV Conference back in March. "It was amazing. By the very end, everyone looked down and looked up and tears were in their eyes."