Sorry, 'Game of Thrones' Fans—George R.R. Martin Still Hasn't Finished 'The Winds of Winter'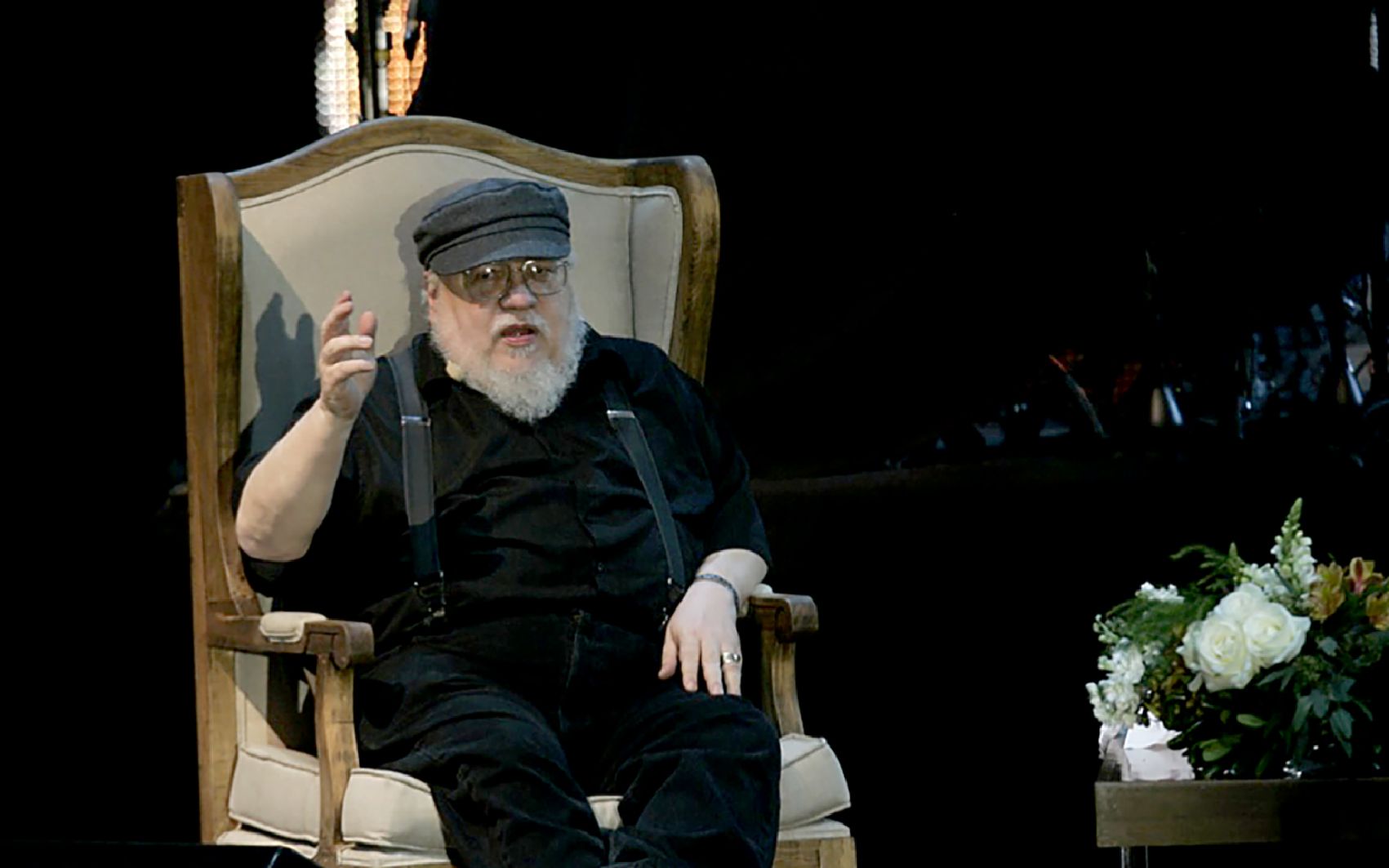 Winter is… still coming soon. Probably.
Game of Thrones creator George R.R. Martin has updated fans on the status of The Winds of Winter , the eagerly awaited sixth novel in his A Song of Ice and Fire saga that has been in the works since 2011.
In a blog post on his LiveJournal account published Sunday about HBO's plans to develop five potential Thrones spinoffs to succeed the Emmy award-winning drama, Martin said he is "still working" on the sixth fantasy epic—but is understandably busy with a lot of other projects.
"And yes, before someone asks, I AM STILL WORKING ON WINDS OF WINTER and will continue working on it until it's done," he wrote.
"I will confess, I do wish I could clone myself, or find a way to squeeze more hours into the day, or a way to go without sleep. But this is what it is, so I keep on juggling."
The author said that in addition to writing The Winds of Winter , he was also working with the five hired screenwriters to develop pilot scripts for potential Thrones prequels, four new books in his Wild Cards graphic novel series, Thrones companion book Fire and Blood , which will chronicle the history of the Targaryen dynasty, and "some things I can't tell you about yet." (Syfy is adapting Wild Cards and another Martin novella, Nightflyers, for television; Martin is not involved due to his exclusive contract with HBO.)
In January, Martin said he hoped The Winds of Winter would be completed and published in 2017.
"Not done yet, but I've made progress," the author responded to a fan on his LiveJournal blog. "But not as much as I hoped a year ago, when I thought to be done by now."
He added: "I think it will be out this year. (But hey, I thought the same thing last year)."
The long wait for The Winds of Winter is now the longest gap fans of A Song of Ice and Fire have faced for a new instalment. As of May, it's been five years and 10 months since A Dance with Dragons , the fifth book in the saga, was released in July 2011. It will almost certainly exceed six years unless the book is published in July, which is looking unlikely.
The longest drought prior to this was five years and eight months between 2005's A Feast for Crows and A Dance with Dragons .
To quench your thirst now, your best option is to re-read the previous five novels and then check out a sample chapter from The Winds of Winter that Martin posted on his website in May 2016.