'Game of Thrones' Leaks Divided Over Spoilers and Deaths, Multiple Endings for Episode 6 Possible
Who will die in the finale? Who will end up on the Iron Throne?
Nearly every detail from the previous two episodes of Game of Thrones were leaked, spoiled and fully described online, hours, even days, in advance of the episode airing. Most viewers want to avoid spoilers, but for a dedicated community of leakers, spoiler-hounds and fans, on forums like Reddit's Freefolk, solving the plot of Game of Thrones in advance is a fascinating puzzle, with a built-in countdown timer.
But while they knew about Mad Queen Daenerys, knew about Cleganebowl and knew how Cersei Lannister would meet her end, the Game of Thrones leaks community is divided on the Game of Thrones ending—Season 8 Episode 6 has been mostly spoiled, but not quite cracked. For now, the Game of Thrones finale has surprises in store for all, including different possibilities for the ultimate fate of one of the series' biggest characters.
Speaking with The Hollywood Reporter's "Awards Chatter" podcast, Emilia Clarke — who plays Daenerys Targaryen on the show — shared her suspicions that Game of Thrones creators David Benioff and D.B. Weiss (who wrote and directed the Episode 6 finale), crafted multiple possible endings, presumably to avoid leaks and spoilers.
"I don't know that I even do now," Clarke said, when asked if she knew how the series would end. "I think they're filming a bunch of stuff and not telling us… there are lots of different endings that could happen. I think we're doing all of them and we aren't being told which is actually what's going to happen."
Newsweek subscription offers >
That could be one possible explanation for the current rift in the Game of Thrones spoilers community, who are partially divided by variable leaked descriptions, seemingly from the set.
The Freefolk plot summary for the Game of Thrones' finale was previously even more divided over the ending, until a new leak sprung. Someone posting under the name SuperMachoChiChiMan successfully described Cleganebowl in advance of Game of Thrones Season 8 Episode 5, which made their description of the finale presumptively trustworthy.
(Here's how Game of Thrones leaks happen and how Freefolk decides which spoilers are real and which are fabricated.)
Rather than two endings, equally likely, Freefolk has a primary plot description, an alternative ending and a combination of the two plotted out. There are still significant gaps in what's certain about episode. Most significantly, different endings disagree on whether a major character dies—one of the only characters whose death could match the end of Cersei and Jaime in significance.
Newsweek subscription offers >
For the full details, including character deaths and the final butt to sit upon the Iron Throne, check out the Freefolk Game of Thrones Season 8 Episode 6 plot summary, but be warned: there's no way to unspoil any leaks you might find.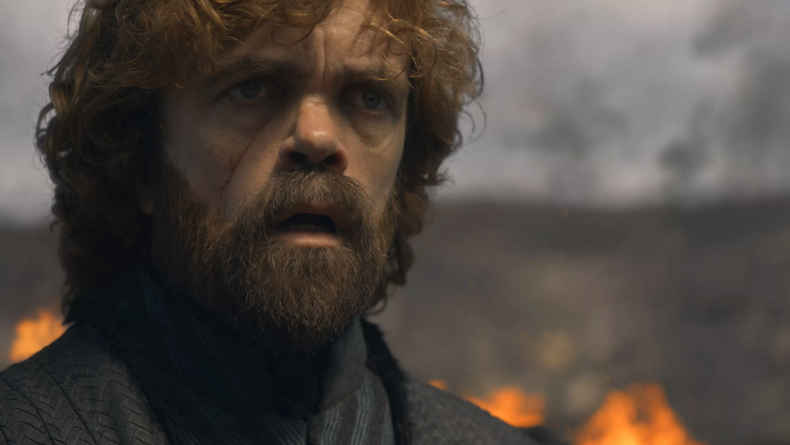 'Game of Thrones' Leaks Divided Over Spoilers and Deaths, Multiple Endings for Episode 6 Possible | Culture