'Game of Thrones': George R. R. Martin May Never Have a Cameo After All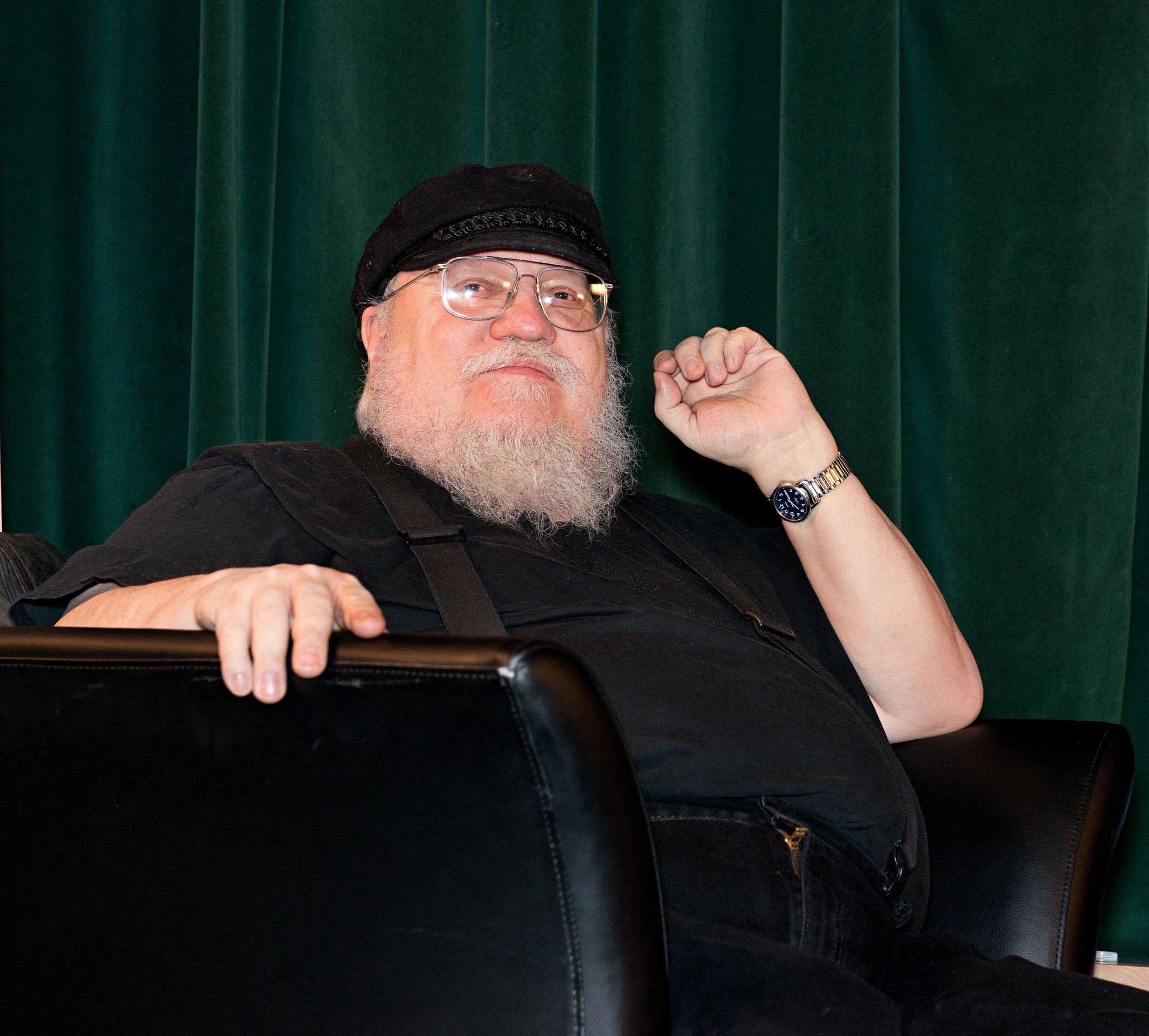 Game of Thrones creator George R. R. Martin's long-planned cameo in the hit HBO fantasy drama may be dead in the Blackwater.
The author, whose A Song of Ice and Fire novels laid the groundwork for the show, has admitted he "may be done with cameos" after appearing as a zombified version of himself in horror-comedy series Z Nation, as well as Syfy original movie Sharknado 3.
The admission came on his official blog after a fan reminded him that he would need to hurry up and film a scene soon if Game of Thrones , as is rumored, ends with an eighth season. After all, season six is in the can and due to begin airing in April.
But it seems the writer has given up on ever appearing alongside Tyrion Lannister, writing back: "As for a cameo... after Z NATION and SHARKNADO 3 I may be done with cameos."
Newsweek subscription offers >
The caveat to that rule, he added, is if he were ever asked to appear in an episode of ABC series Castle . He said, "Though I'd be tempted if I was ever asked to play poker with Richard Castle and his buddies."
A cameo from the founder of Westeros has been in the works for some time, with Martin himself revealing he was in talks for an appearance in season four.
Unfortunately for Martin—and fans—once filming began in late 2013, he could no longer accommodate the shoot as he was so busy writing the sixth Ice and Fire novel, The Winds of Winter, as well as other work commitments. (By the way, he's still not finished.)
In 2014 he told the Wall Street Journal : "The cameo we had planned would've involved me going to Croatia and I just couldn't find the time between all my other trips and my speaking engagements and the work I had to do to take off time to fly to Croatia."
Newsweek subscription offers >
If the speculation is correct and Game of Thrones ends after season eight, that means there's just 20 more chances for Martin to sneak into an episode. Let's hope he changes his mind…
For now, then, we'll just have to live with this memory of Martin on Z Nation :
'Game of Thrones': George R. R. Martin May Never Have a Cameo After All | Culture