'Game of Thrones' Author George R.R. Martin Working on TV Adaptation of African Fantasy Novel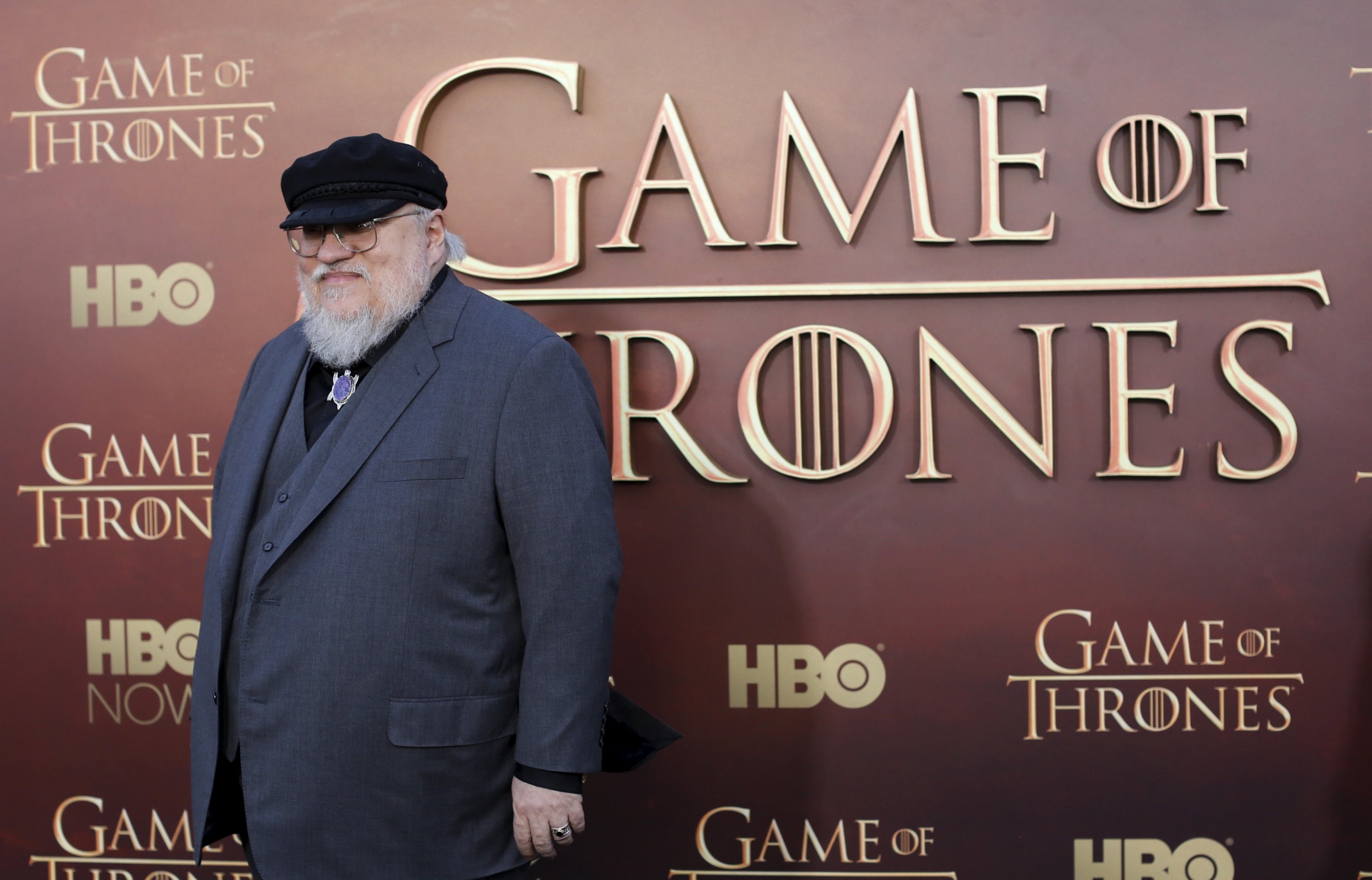 The creator of Game of Thrones, George R. R. Martin, will be executive producer on an HBO television series based on a fantasy novel set in a post-apocalyptic Africa by a U.S.-Nigerian author.
The author of the 2010 novel Who Fears Death, Nnedi Okorafor, announced Sunday that the book was to be brought to television after four years of negotiations. "This did not happen overnight," said Okorafor, who is based in the U.S. and is the daughter of two Nigerian immigrants.
Martin, whose fantasy series A Song of Ice and Fire has been transformed into one of the most successful television shows of all time, will be an executive producer on the project. But the 68-year-old author was quick to downplay his contribution in a Monday statement.
"I will be an executive producer on Who Fears Death but I will not be the executive producer, i.e. the showrunner. That's an important distinction," said Martin.
"I will not be writing the pilot script or adapting Nnedi's novel, and it's doubtful that I will write any episodes should we go to series. Look, I probably won't be writing episodes of ANY television shows until Winds of Winter is done and delivered, and that goes for the five Game of Thrones successor shows as well," said Martin. The Winds of Winter is the sixth novel in the series of A Song of Ice and Fire, which the novelist has said he thinks will be published in 2017.
Read more: 'Game of Thrones' star Gwendoline Christie on Brienne of Tarth's fate and her many suitors
Who Fears Death is set in the context of an imagined future genocide in Sudan, in which the Nuru tribe tries to exterminate the Okeke people. The lead character, Onyesonwu—whose name means "Who Fears Death" in an ancient language—is born to a Okeke mother who was raped by an enemy soldier.
The book won the World Fantasy Award for Best Novel in 2010, an accolade that Martin's books have been nominated for several times but have never won. It was described as "both wondrously magical and terribly realistic" in a review by the Washington Post.
Okorafor is the author of more than a dozen books. Her work focuses on "African-based science fiction, fantasy and magical realism for both children and adults" according to her website. The 43-year-old writer is also a professor at the University of Buffalo in New York.
The author decided to write her 2014 novel Lagoon—which recounts an alien invasion of Lagos, the Nigerian port city of some 20 million people—after being infuriated by the "stereotyping" of Nigerians in District 9 , a 2009 South Africa sci-fi film that tells the story of an alien population settling in Johannesburg.
The film depicted Nigerians as gangsters and prostitutes willing to have sex with the aliens or eat human flesh. Nigeria's government requested local cinemas not to show it and it sparked a backlash on social media.
In a 2013 interview with The Guardian, Okorafor said that the idea for Lagoon came after she was "deeply irritated" with the "abysmal stereotyping of Nigerians" in the film, but that the book soon "became its own story with its own soul."