'Game of Thrones': Glorious Pictures From the 'Battle of the Bastards'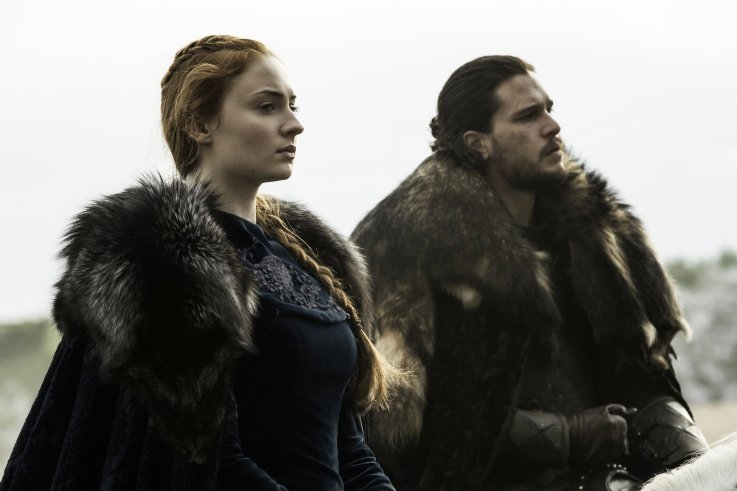 Behold: the "Battle of the Bastards" is coming and to whet your appetite, HBO has released eight remarkable pictures from Sunday's Game of Thrones episode that offer a sneak peek at the size and scope of what is shaping up to be one of the biggest hours of television this year.
The pictures released Wednesday show Jon Snow (Kit Harington) and Ramsay Bolton (Iwan Rheon) leading their expansive troops into battle. Just how big will the war for the North be? Well, one overhead shot shows thousands of troops lining on the battlefield—lending credence to on-set reports in 2015 that Thrones enlisted around 3,000 extras for the scenes.
While Ramsay, whose army outstrips Jon's in sheer numbers, may look confident atop his horse, the former Night's Watch lord commander has an ace up his sleeve: giant Wun Wun, who is undoubtedly one hell of an equalizer.
Also involved in the battle scenes are Jon's right-hand men, Ser Davos Seaworth (Liam Cunningham) and wildling leader Tormund Giantsbane (Kristofer Hivju).
Sansa Stark (Sophie Turner) is also present at the battle site. It would be pretty poetic if she had a hand in abusive estranged husband Ramsay's downfall.
Sunday's Game of Thrones will log in at 60 minutes, easily making it one of the fantasy drama's longest episodes yet.
For a full primer on the "Battle of the Bastards"—and potential spoilers—click here.
Game of Thrones airs Sunday at 9 p.m. on HBO in the U.S. and Monday at 9 p.m. on Sky Atlantic in the U.K.