Who Will Die in 'Game of Thrones' Season 8? Artificial Intelligence Makes Surprising Predictions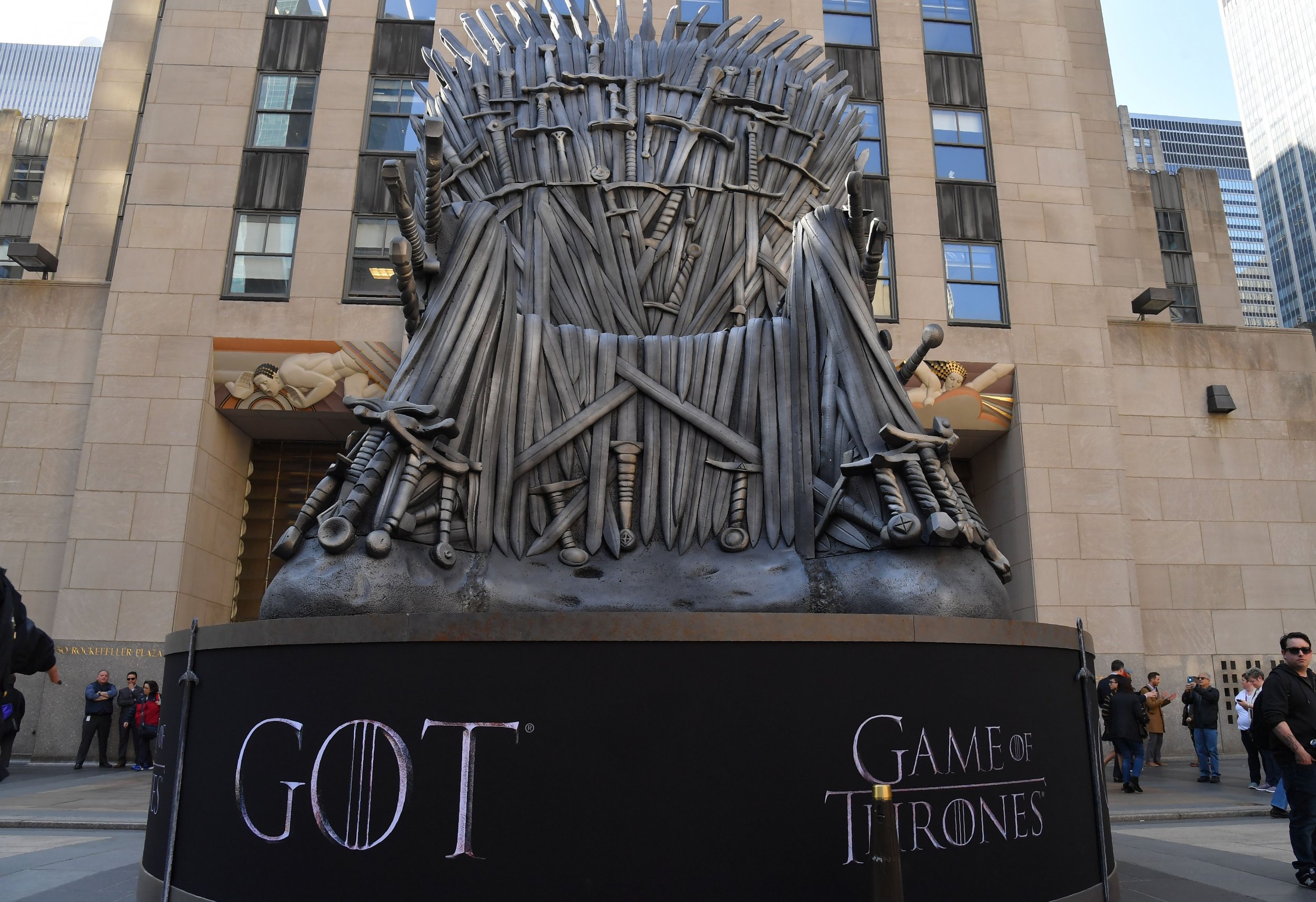 On Sunday, millions will tune in to the premiere of the final season of HBO's landmark series, Game of Thrones. Over seven seasons, the show has taken its viewers on a bloodthirsty dragon ride of sex, death and politics.
Fans of a show that regularly slits throats, crushes skulls and snaps necks will be expecting a heady supply of slaughter. But with major characters slain in every season, it's impossible to tell exactly who will survive the show's final stretch. A group of computer science students, however, used artificial intelligence to make some surprising predictions.
Before you read any further, beware, this article contains spoilers for previous seasons of Game of Thrones.
Students at Germany's Technical University of Munich fed reams of online fan-sourced character data into a machine-learning algorithm that picked out hidden patterns, the team's mentor, lecturer Guy Yachdav, explained to Newsweek.
Mapping the danger of characteristics like sex, nobility and allegiance, the team created a "survival function" for each character. This indicates how likely they are to still be alive at certain points in the future. "It might tell us that Jon Snow has a 45 percent probability to live until he's 60, or that Jamie Lannister is deemed 60 percent likely to survive Season 8 of the show," Yachdev said.
The team's results take 305 AC (After the Targaryen Conquest) as the current year of the television show. They calculated the odds of survival out to 325 AC. The students also crunched the numbers for George R. R. Martin's next Song of Ice and Fire book, The Winds of Winter, the full results of which you can find at got.show.
The odds, for the television show at least, look best for characters including Daenerys Targaryen (1 percent chance of death), Tyrion Lannister (3 percent), Varys (3 percent), Samwell Tarly (3 percent) and Jaime Lannister (4 percent.)
Those most likely to perish include Bronn (94 percent chance of death), Sansa Stark (73 percent), Bran Stark (58 percent) and Sandor "The Hound" Clegane (48 percent).
The team were taken aback by some of their results. "Sansa Stark's high chance of elimination was completely unexpected for us and we are finding it hard to explain this prediction," Yachdev said. "Cersei Lannister's low chances of being eliminated (5 percent) was also unexpected." This can be explained, however, by her membership of the relatively "safe" House Lannister, he added.
Students used similar techniques two years ago to successfully predict the Season 6 resurrection of Jon Snow. But even the smartest predictions can't guarantee a character's fate. The group's own tests—where they "hid" certain characters from their algorithm and asked it to guess if they were dead or alive, Yachdev said—revealed a 79 percent success rate.
Incidentally, a study from October that saw scientists take a fine-toothed, Valyrian-steel comb to a DVD box set, offered somewhat different results. Looking at factors like sex, prominence and loyalty, the odds didn't look so good for Tyrion Lannister, for example.
Artificial intelligence aside, Yachdev has his own prediction for the season's end. Thrones legend foretells the rise of a mysterious "Prince who was Promised"—a character that wields the ultimate weapon after sacrificing his beloved, the scientist explained.
"Many fans expect the prince to be Jon Snow and the sacrifice to be Daenerys," he said. "Since our algorithm predicts Daenerys to be the ultimate survivor, we would like to see a reversed story in which Daenerys is the embodiment of the legendary hero and Jon will be sacrificed."
Jon Snow, by the way, has a 12 percent chance of death in the show.
Meanwhile, Morning Consult polled 2,200 U.S. adults to find out which characters they thought would be most likely to die in Game of Thrones season 8. The results are visualised below in a graphic provided by Statista.