Game of Thrones: Kit Harington Confirms Return but There's a Twist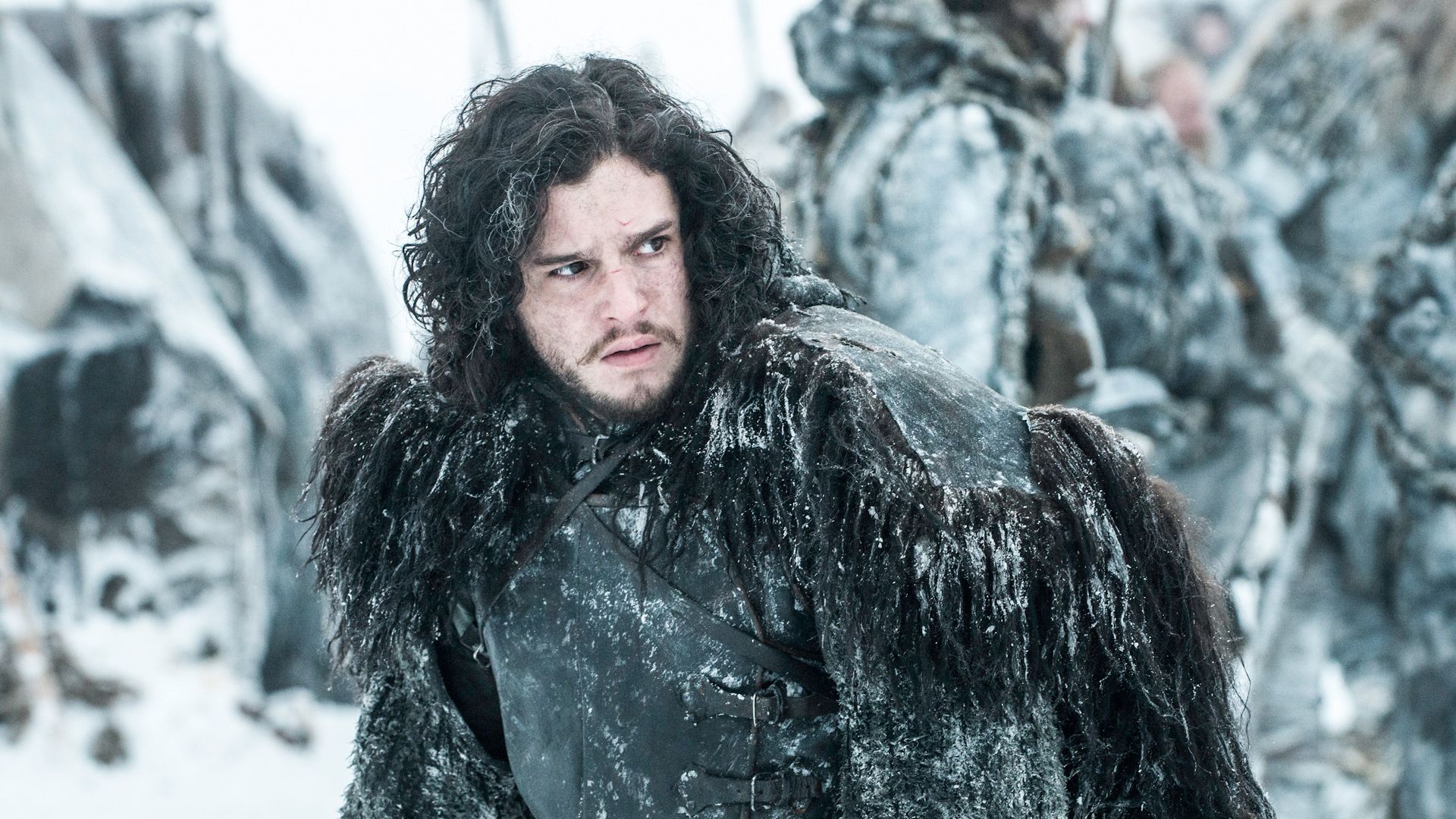 Kit Harington has just confirmed the news we've all been waiting for—he'll be back as Jon Snow in season six of Game of Thrones , but there's a catch.
Confirming that, yes, he has filmed new scenes for the upcoming season—despite Snow's apparent death at the end of season five—he hastened to add with a laugh: "I filmed some scenes of me being dead. It's some of my best work!"
Further quizzed by Time Out magazine whether he knew any plot secrets for the new episodes, he said: "I don't have a clue. I know how long I'm a corpse for, but I can't tell you that!"
The 29-year-old actor was apparently spotted on the HBO drama's set in September 2015, but has continued to deny rumors of Jon Snow's resurrection. He reiterated to Time Out , "'Look, I'm not in the show any more. I'm definitely not in the new series."
Harington's Night's Watch leader was stabbed to death in a mutinous scene to conclude the fifth season in 2015. Fans have been speculating ever since whether the death will stick given the character's popularity with fans. After all, with all the witchcraft and mysticism, anything is possible.
Jon Snow's death took the conversation away from another of season five's pivotal plot points: the rape of Sansa Stark by new husband Ramsay Bolton on their wedding night. The controversial twist in poor Sansa's tale of misery received an outcry of criticism for trivializing rape by using it as a plot-point when the scenes aired in May 2015.
Now, however, Arya Stark actor Maisie Williams has spoken in defence of the show, insisting its creators David Benioff and D.B. Weiss wouldn't incorporate such harrowing scenes without serious consideration.
"It's not just willy-nilly writing, there's big long discussions that go into it. People often dismiss that and say 'you didn't have to rape Sansa' and that, and of course people are allowed their own opinion but sometimes they dismiss the struggle," she told Digital Spy .
Game of Thrones Season 6 begins on April 24 on HBO in the U.S. and April 25 on Sky Atlantic in the UK.