Maisie Williams Commemorates End of 'Game of Thrones' With an Arya Stark 'No One' Tattoo?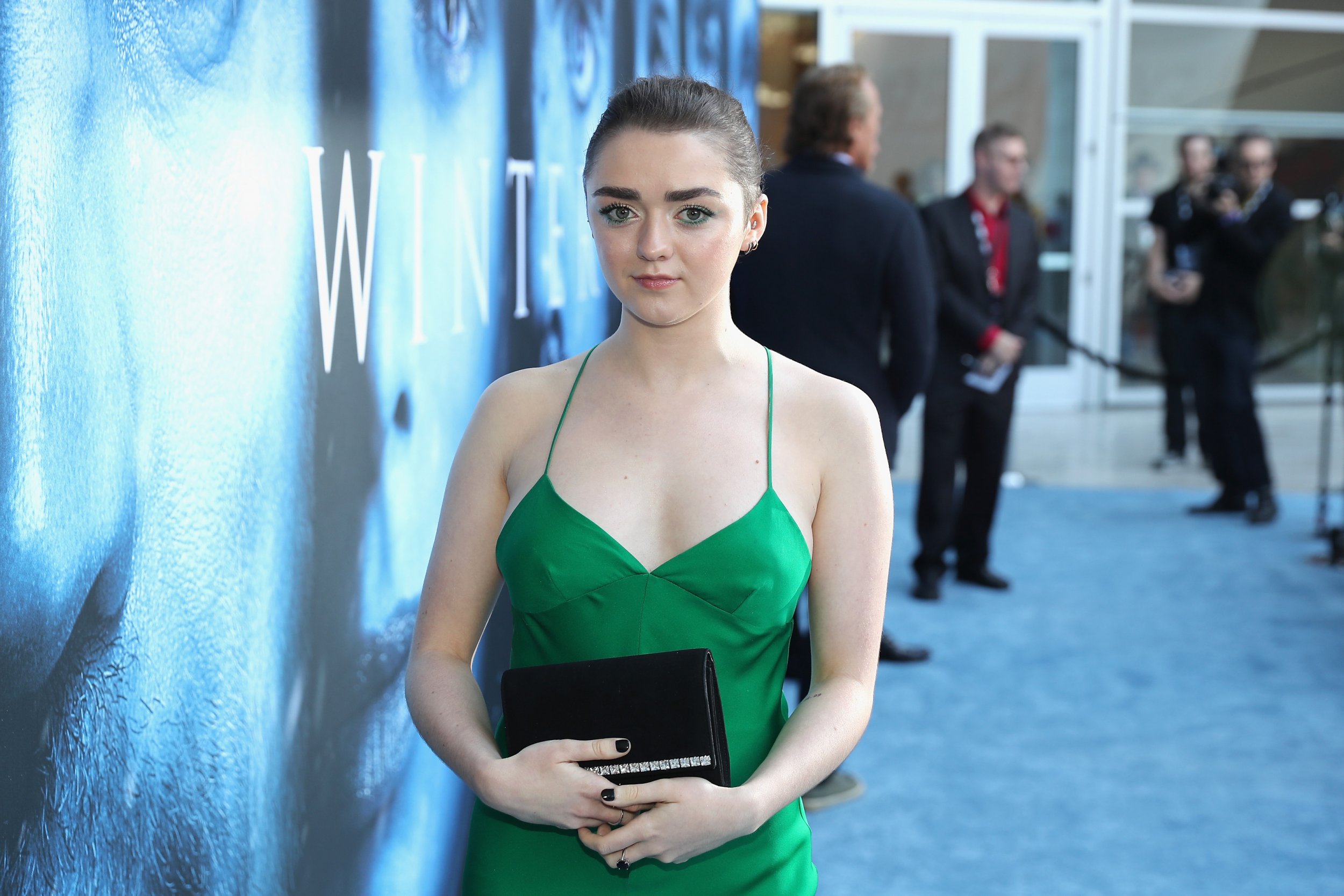 Maisie Williams may be adding an Arya Stark Game of Thrones tattoo to her body, Entertainment Weekly reported Monday.
The 21-year-old actress teased the ink in an Instagram story posted by the publication. "Guess who is getting a 'No One' tattoo," Sanghyuk Ko, aka Mr. K, a tattoo artist from a New York shop Bang Bang Tattoo wrote on a photo. It showed a tattoo gun and red ink Sunday. Williams shared the same photo on her Instagram account with hang loose emojis and tagged the shop and the artist.
Williams' character trained at the House of Black and White in an attempt to become "No One" in Game of Thrones Seasons 5 and 6. The red ink would be fitting since Arya has spilled blood—and may do so in the series' last six episodes. The actress posted a photo of bloody sneakers on Instagram in her farewell post to the series and her character on July 7.
However, Williams hasn't posted the final result and a photo from the shop features her seemingly showing off a "little rascal" tattoo, Insider reported Monday. The photo is a selfie of Maisie with New York Jets player Leonard Williams from his and the shop's Instagram stories. It is unknown if the actor got the "No One" tattoo.
If she did, it would be her second Game of Thrones tattoo. She and costar Sophie Turner got matching tattoos, "07.08.09," to commemorate the date they both heard they got their Game of Thrones roles in 2016.
"We've always kind of said we wanted matching [tattoos]. The date was always really significant," Turner told E! News in 2016. "With Thrones, we were always planning from Season 1, like if we make it all the way through, hopefully, we could all get a matching wolf or something."
Turner has another tattoo inspired by the HBO series: a dire wolf and "the pack survives." While some fans thought the ink spoiled the end of the series, she told James Corden it didn't on The Late Late Show with James Corden in June. "It's just a quote," she said. "It's just a moral that I like to live by."
Mr. K also shared photos on Instagram of Turner in Bang Bang Tattoo with her fiancé Joe Jonas and their new tattoos Sunday. The couple got tattoos to honor their grandfathers.
Game of Thrones' eighth and final season will air on HBO in 2019.