Game of Thrones Prequel: George R.R. Martin Confirms 'Starks Will Definitely be There', Teases New Title
The lone wolf dies, but the pack survives. House Stark will definitely feature in the still-untitled Game of Thrones prequel, according to A Song of Ice and Fire writer George R.R. Martin.
The spin-off of the hit HBO fantasy series is currently filming in Northern Ireland, but very little information about the show has been revealed. Martin previously revealed that it would be set roughly 5,000 years before the events of Game of Thrones.
The 70-year-old has confirmed that the fan favorite family from the North will appear. "The Starks will definitely be there," said Martin in an interview with Entertainment Weekly.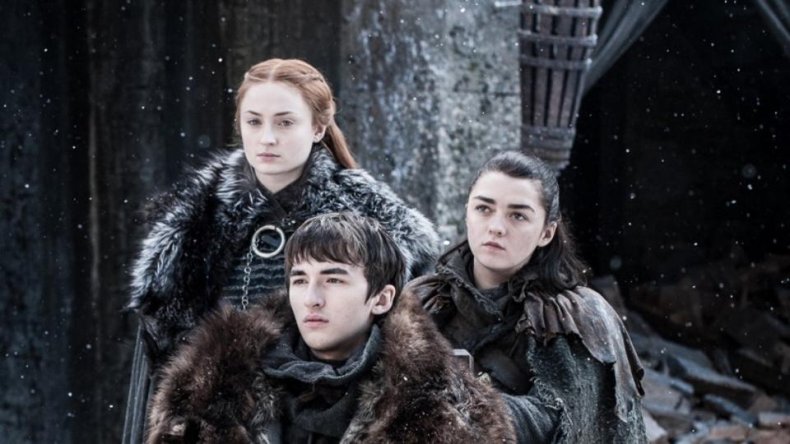 One of the Great Houses of Westeros, the Starks claim a lineage stretching back over 8,000 years, long before the Targaryen conquest. That famous house will not be featuring in the show, and neither will the Starks' major adversaries, the Lannisters.
"The Lannisters aren't there yet, but Castlery Rock is certainly there; it's like the Rock of Gibraltar... It's actually occupied by the Casterlys — for whom it's still named after in the time of Game of Thrones," states Martin. According to the book's lore, House Casterley were tricked out of their castle by Lann the Clever, from who the Lannisters trace their lineage.
As well as revealing which families will or will not feature in the show, Martin also hinted at what the possible title for the prequel could be. Previous reporters indicated the working title of the show was Bloodmoon, with The Long Night being Martin's preferred title, according to Entertainment Weekly.
And the final title might end up being quite close to that. "I heard a suggestion that it could be called The Longest Night, which is a variant I wouldn't mind...that would be pretty good," Martin told EW.
The prequel series, with Jane Goldman (Stardust, Kick-Ass) serving as showrunner, has already unveiled a cast including Naomi Watts, Miranda Richardson and John Simm.
A statement from HBO about the show states: "Taking place thousands of years before the events of Game of Thrones, the series chronicles the world's descent from the golden Age of Heroes into its darkest hour. From the horrifying secrets of Westeros's history to the true origin of the White Walkers, the mysteries of the East to the Starks of legend, only one thing is for sure: It's not the story we think we know."
With filming currently taking place, the show is likely to debut sometime in 2020.