'House of the Dragon': 'GoT' Prequel Gets 2022 Release, Filming Start Date
House of the Dragon is the long-awaited prequel to Game of Thrones, telling the story of the House of Targaryen 300 years before the events of the HBO fantasy series. HBO has started to reveal details about the prequel series, including casting, a shooting date and even a release date—though fans still have a long wait before the show (hopefully) wipes away the negative feeling fans have about the way GoT ended.
When is House of the Dragon coming out?
In a recent HBO Max advert, the release date for the Game of Thrones prequel was officially confirmed. After the advert teased other releases like the Gossip Girl reboot, the upcoming release of Wonder Woman 1984 and the 'Snyder Cut' of Justice League, the promo ended with a firey finish, as one of the Targaryen dragons was revealed alongside the announcement that the show will come to HBO and HBO Max in 2022.
With the series expected so far in the future, a more specific release date has not been confirmed yet. However, the show's creators have revealed that shooting will start fairly soon. In early January, the official Game of Thrones Twitter account wrote, "Dragons are coming. #HouseoftheDragon begins production in 2021." Exactly when, however, has not been confirmed.
In a Medium post, meanwhile, WarnerMedia CEO Jason Kilar wrote: "Principal photography starts on the next Game of Thrones series, House of the Dragon, in a few months. Look out for dragons overhead!"
However, things are starting to come together on the show—or, at least, come together better than they did on Bloodmoon, a proposed Game of Thrones prequel that was canceled before it had even begun.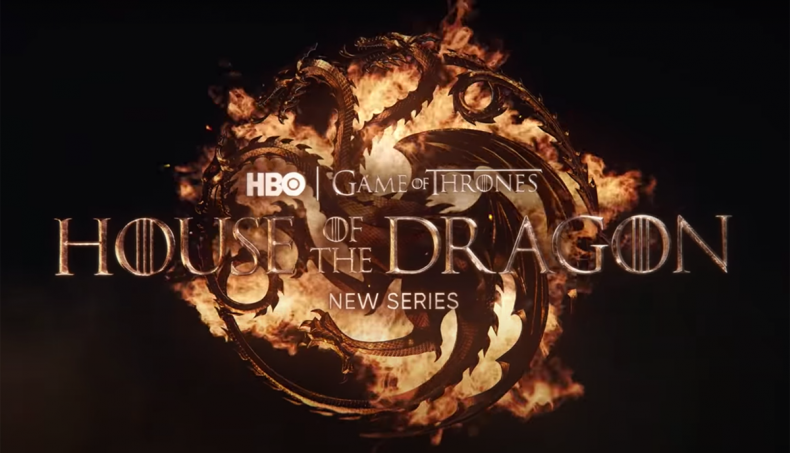 The main four cast members, for example, have already been revealed for House of the Dragons. Paddy Considine of The Outsider is set to lead the cast as King Viserys Targaryen, the great, great, great, great, great, great, great (that's seven times great) grandfather of Daenerys Targaryen (played in GoT by Emilia Clarke).
Truth Seekers' Emma D'Arcy plays his first-born daughter Rhaenyra, The Crown's Matt Smith is his younger brother Daemon, while Ready Player One's Olivia Cooke is Alicent Hightower, the daughter of the hand of the king.
The current official synopsis for the spin-off from HBO, meanwhile, reads: "Based on George R.R. Martin's book Fire & Blood, the series will tell the story of House Targaryen (a.k.a. the House that gave us the Mother of Dragons herself, Daenerys Targaryen) and take place 300 years before the events of Game of Thrones."
House of the Dragons is coming soon to HBO and HBO Max.