'Game of Thrones' Prequel Series Set in Age of Bran the Builder, Will Explore White Walker Origins
The first pilot has been ordered for a Game of Thrones prequel series, from screenwriter Jane Goldman (Kingsman: The Golden Circle, X-Men: First Class). The new potential series is one of five projects from HBO's sprawling development effort to find potential spin-offs for the landmark fantasy series.
According to Variety, Goldman's untitled series is set thousands of years before the War of the Five Kings depicted in Game of Thrones and "chronicles the world's descent from the golden Age of Heroes into its darkest hour." This will include "the horrifying secrets of Westeros' history," "the true origin of the white walkers," "the mysteries of the East" and the earliest days of the Stark family.
The Age of Heroes has a very specific context in the lore of George R.R. Martin's A Song of Ice and Fire series, upon which Game of Thrones is based. The term describes the period of time between the The Pact of the Isle of Faces and the Long Night, a dark winter that lasted an entire generation, the population further devastated by the arrival of the Others, or white walkers.
The Pact ended the war between the mysterious Children of the Forest and the continent of Westeros' first wave of human settlers. The First Men wielded bronze weapons and clearcut the land for their farms, villages and forts. The Pact ended their practice of destroying the weirwood so important to the Children of the Forest.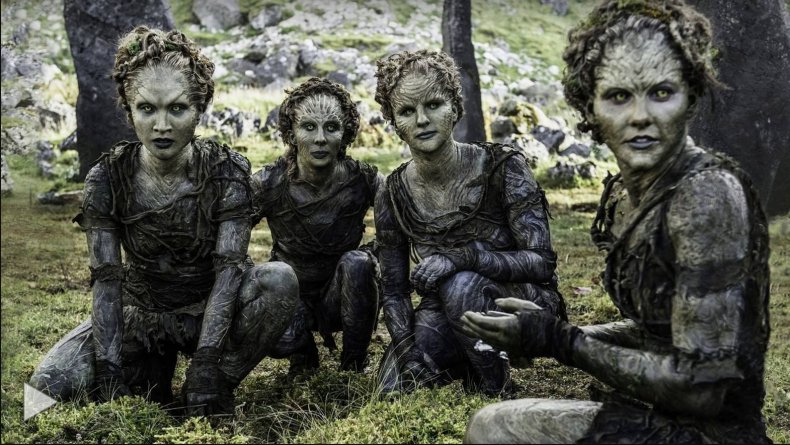 The period that followed was a tumultous golden age, whose heroes included the founders of many familiar houses. Bran the Builder, first of the Starks, who built Winterfell and the Wall, hails from this period. He seems the most likely lock to be a character in the new series. The Grey King of the Iron Islands and Lann the Clever, founder of—you guessed it—House Lannister and Casterly Rock, also hail from this period.
Game of Thrones revealed that the Children of the Forest created the white walkers, suggesting the peace provided by The Pact wasn't as stable as Westerosi history claims. If Goldman's pilot is set somewhere in the lead up to the Long Night, this would place the series' approximately 8,000 years before Aegon's Conquest, when the second wave of invaders, this time the dragon-riding Targaryens, took over Westeros. Goldman co-created the new series with Martin, so it's sure to hew closely to the history established in both A Song of Ice and Fire and companion volumes like The World of Ice & Fire.
There are four other potential Game of Thrones prequel series still in development from writers Max Borenstein, Brian Helgeland, Carly Wray and Bryan Cogman. Game of Thrones will conclude with its eighth season, expected to premiere in April 2019.