'Game of Thrones' Producer: Actor Jacob Anderson Yelled 'Mike Pence!' During Exhausting Battle of Winterfell Shoot
During an appearance on Jimmy Kimmel Live!, Game of Thrones producers David Benioff and D.B. Weiss revealed that a cast member supplemented a battle cry with screams of "Mike Pence!" while filming scenes for last week's tumultuous—and very dark—episode, "The Long Night."
Weiss recounted the tale to Kimmel, explaining that actor Jacob Anderson, who plays the character Grey Worm, was exhausted after filming for hours in muddy and cold conditions for the episode's epic Battle of Winterfell, which required weeks of shooting outdoors at night in Ireland.
When episode director Miguel Sapochnik asked Anderson to yell out a battle cry in Valyrian—a fictional language created for the show—all the British actor could apparently muster was the name of the vice president.
"Miguel was yelling at Jacob to improvise something," Weiss said in the clip, released Friday. "Jacob was so tired and so delirious and so out of it that all he could think to yell was, 'Mike Pence! Mike Pence! Mike Pence! So in one of those scenes when Jacob is yelling and pointing—what he said was dubbed over—but he was actually saying was 'Mike Pence! Mike Pence!'
Although the episode took 55 days to film, it was close to a decade in the making and represented the final confrontation between the White Walkers, an army of walking corpses, and defenders of the North, including most of the show's regular cast members.
That battle sequence lit up social media when it debuted last Sunday, instantly spawning memes, praise and criticism. Almost 12 million fans tuned in, shattering previous same-day viewership records, and roughly five million more views trickled in over the following days.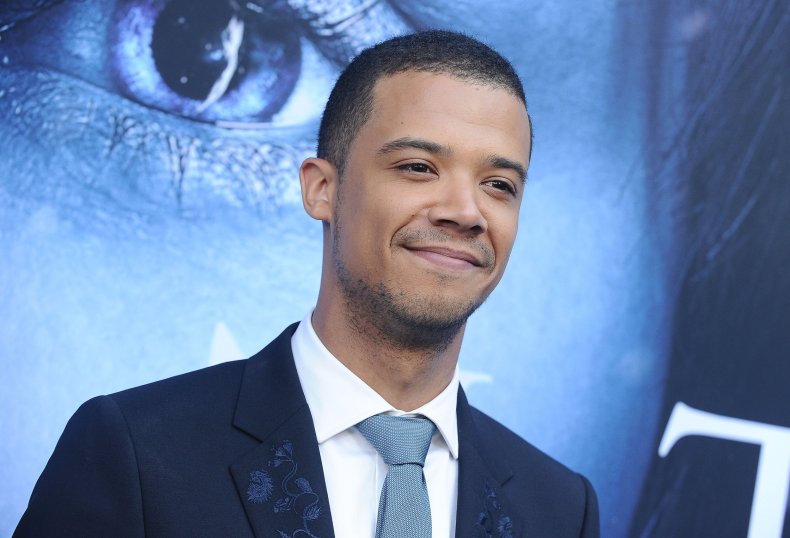 As expected, the producers remained tight-lipped regarding what could happen in the remaining three episodes during the rest of the Kimmel interview, responding only with a mysterious "possibly" when the host peppered the two with questions about the fate of the White Walkers, as well as siblings Bran and Arya Stark.
However, the duo previously revealed that spoilers abound in unlikely places. A "Game of Thrones"-themed Spotify playlist, curated by the pair, allegedly contains hidden secrets and clues about the series much-anticipated finale.
"The answer to the ending is one hundred percent hidden in the playlist choices," Benioff and Weiss told Spotify. "No one will believe us, but it's true."
The tracklist, which includes titles from Danzig, Rage Against The Machine, Johnny Cash and Bob Dylan, immediately sent online forums streaming and speculating.
"When it's something nobody knows, it oddly makes people more inclined to go digging," Weiss noted.