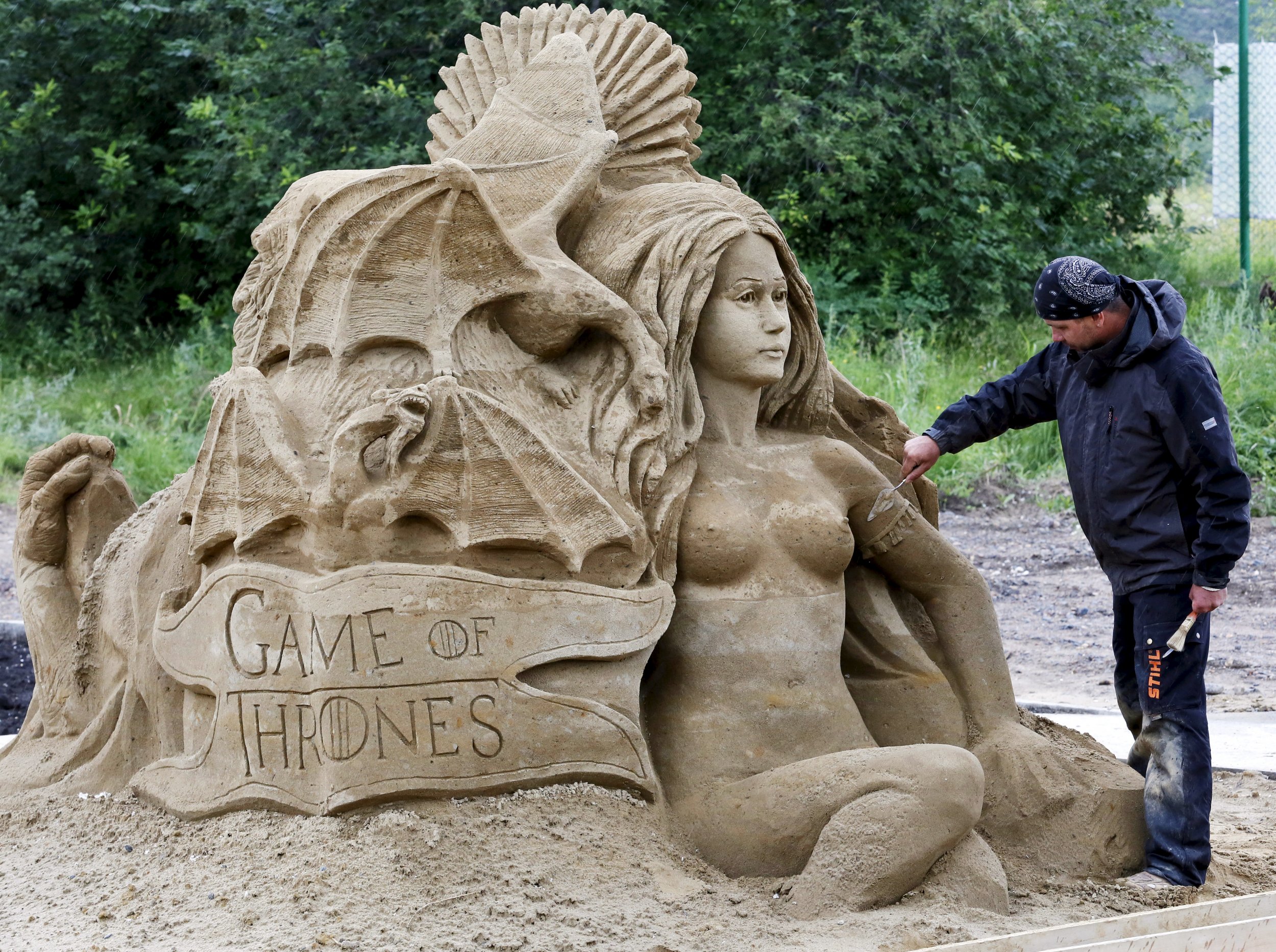 With the latest season of Game of Thrones captivating global audiences on a weekly basis, diehard fans are scouring the source material for any hidden symbolism that portends the series' next dramatic turn. In a non-canon twist around the fantasy franchise's distinct heraldry, fans are now unveiling clandestine links between the noble house crests of Westeros and their real world counterparts—in provincial Russia.
George R.R. Martin's medieval world of avaricious power plays and heavy-handed politics bears a strong resemblance to modern Russia, according to the country's meme aggregator Pikabu. In fact, the resemblances stretch as far as coat of arms. The scheming Lannister family's house crest—a golden lion atop a crimson shield—is a good example, looking suspiciously similar to the emblem for Russia's Siberian rail hub Krasnoyarsk.
Read More: How Vladimir Putin batted Russia's internet into a corner
Krasnoyarsk matches the crest of the Wardens of the West and raises it with the addition of a golden shovel and a fortress wall.
The black stag of House Baratheon's crest finds its Russian analogue in one of Moscow's rural outskirts, in the town of Odintsovo whose own symbol is a sitting deer. The similarities end there, as the deer faces the opposite way and is emblazoned on a blue and green background.
More uncanny are the symbolistic doppelgangers of the House Seaworth and House Grell, which bear resemblance to Russia's Kaliningrad and Kursk. The black sailing ship of Seaworth neatly matches the vessel on the crest of Russia's Baltic port of Kaliningrad, while Kursk and Grell share an equally unintimidating trio of small birds, lined on a diagonal stripe. House Caswell's golden centaur, brandishing a bow is a good match for another Moscow satellite town—Khimki.
Some of the examples put forward by the tongue-in-cheek web theory are a little more convincing such as House Piper's crest—a scantily clad, dancing maiden on a blue background. Its Russian analogue, Angarsk, features a fully clothed running maiden against a green background. House Stark's grey direwolf looks much less vicious, standing in front of corn on the cyan and red flag of Moscow's satellite town Volchenkovskoe. Tallhart's crest—a simple brown escutcheon with three evergreens on it, only tenuously resembles its Russian equivalent Dimitrovgrad with its three yellow pines against a blue background.
The former Soviet city's standard was only devised in 2002—11 years after George R.R. Martin's first book in the Game of Thrones arrived in bookstores.
The similarities, although likely inevitable coincidences in a country spanning over 17 million square kilometers, are entertaining and trending high in Russia. At the very least, the meme seems to be helping Russian fans cope with the wait for Sunday's next episode.