'Game of Thrones' Season 6, Episode 3: Spoilers, Theories and More for 'Oathbreaker'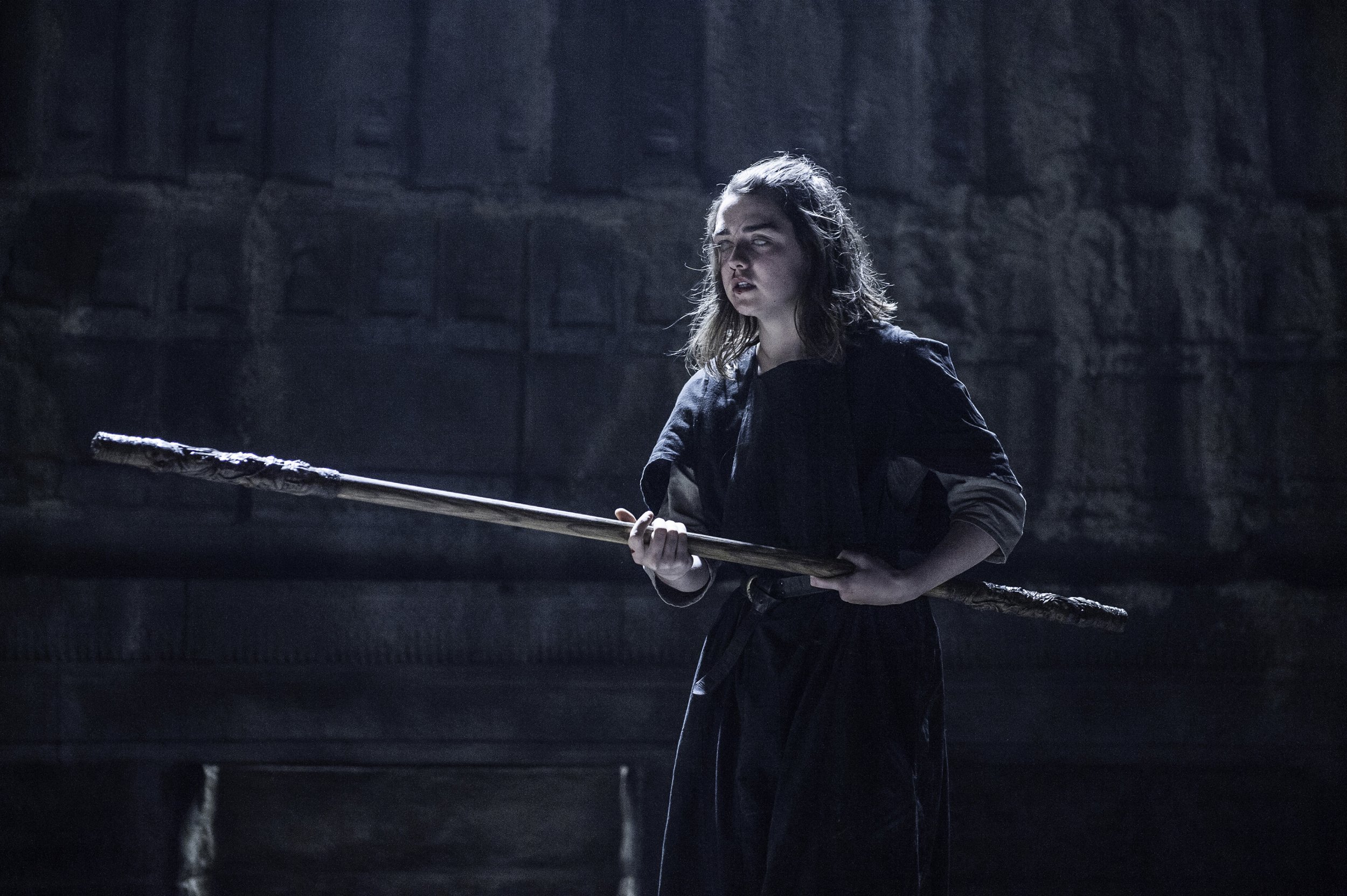 As the shock of Jon Snow's resurrection subsides, Game of Thrones will this week focus on Daenerys Targaryen, who, last we saw her, was captured by a Dothraki clan and told she would be sent to a convent for widows after revealing herself as the wife of dearly departed Khal Drogo.
Where, oh where, are her dragons when she needs them?
New images from Sunday's third episode of season six—titled "Oathbreaker"—show that Daenerys is still being forced to walk through the hot desert while her captors ride on by on horses. Does anyone know the number of a good podiatrist in Westeros? Poor Dany will surely be in need of one by the time she's landed at her mysterious destination.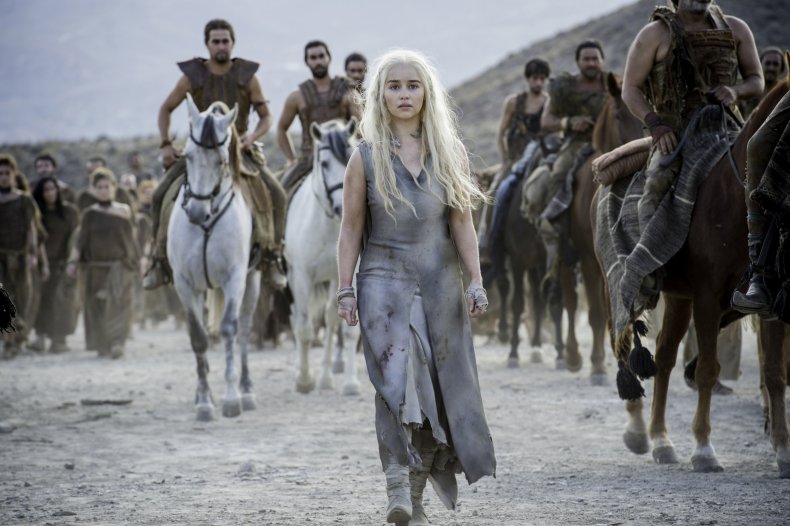 Teasing Sunday's episode, HBO, in typically cryptic fashion, issued this short synopsis: "Daenerys meets her future. Bran meets the past. Tommen confronts the High Sparrow. Arya trains to be No One. Varys finds an answer. Ramsay gets a gift."
Interestingly, no mention of one Jon Snow—although we'd wager the brooding hero will have a significant role in the episode. They wouldn't just leave us on that cliffhanger and not follow up, right?
After dying and coming back to life, we'd probably feast on a juicy burger and count our blessings, but we'd hazard a guess there's no Five Guys near Castle Black. So just what will Kit Harington's newly revived character get up to?
Reddit theorists believe there's a clue in the episode's title: "Oathbreaker." You'll recall that as a member of the Night's Watch, Jon Snow had to take an oath that he'd give his life to the brotherhood. Now he's technically died, surely that breaks said oath? That would free him up to leave Castle Black and take back the North from Ramsay Bolton—which is the direction many have speculated season six is heading.
If you have yet to see the teaser trailer for Sunday's episode, let's watch that before we break it down:
That final shot. Just who is that long-haired young chap? Here, take a closer look: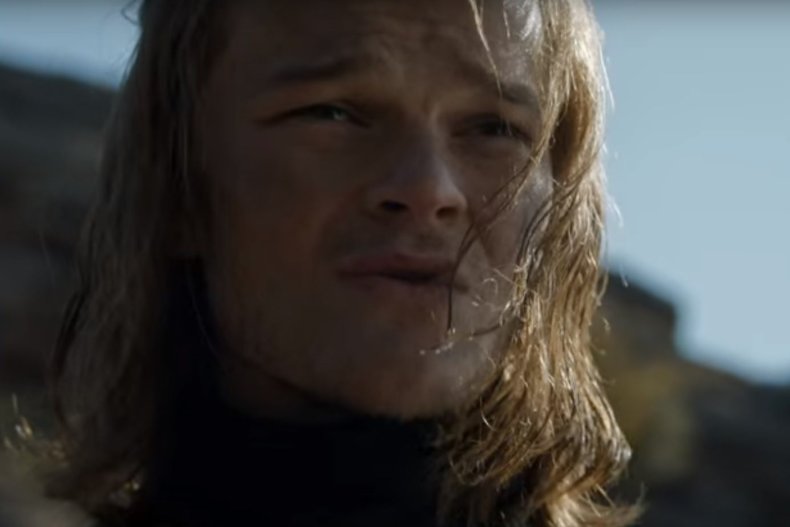 After having a vision of his father Ned Stark and long-dead aunt Lyanna in episode two, it appears Bran Stark will go on another vision quest courtesy of the Three-Eyed Raven in "Oathbreaker"—and this is could be the moment that fans of George R.R. Martin's A Song of Ice and Fire novels have been eagerly awaiting: the Tower of Joy scene.
The flashback seemingly shows a young Ned Stark—previously played by Sean Bean in season one—confronting Targaryen soldiers. In the books, and as the TV series has previously alluded to, Ned's sister Lyanna was kidnapped by Rhaegar Targaryen, the brother of the Mad King Aerys, prompting a civil war led by Robert Baratheon, to whom Lyanna was betrothed. In the Tower of Joy sequence, Ned finally manages to come to his sister's rescue, only to find her dying in a "bed of blood." With her last breath she asks him to make an undisclosed promise.
There's plenty of evidence to suggest Game of Thrones filmed an adaptation of the Tower of Joy scene in 2015 and we already knew that Ned Stark would appear this season in some sort of flashback.
But what is this flashback's significance to the overall storyline? Good question. Fans have speculated for years about a theory known as "R+L=J". That stands for: Rhaegar + Lyanna = Jon.
Previously thought to be Ned Stark's bastard son, could Jon Snow in fact be the son of Lyanna and Rhaegar? In the midst of a rebellion to overthrow the Targaryens, Lyanna must have known how dangerous it would be for her child to be born into the dragon-commanding family. Perhaps she made Ned promise to conceal his identity and claim Snow as his own?
The plot thickens.
Game of Thrones airs Sunday at 9pm on HBO in the U.S. and Monday at 9pm on Sky Atlantic in the U.K.