'Game of Thrones' Season 6, Episode 6: 'Blood of My Blood' Spoilers and Theories—The Tower of Joy?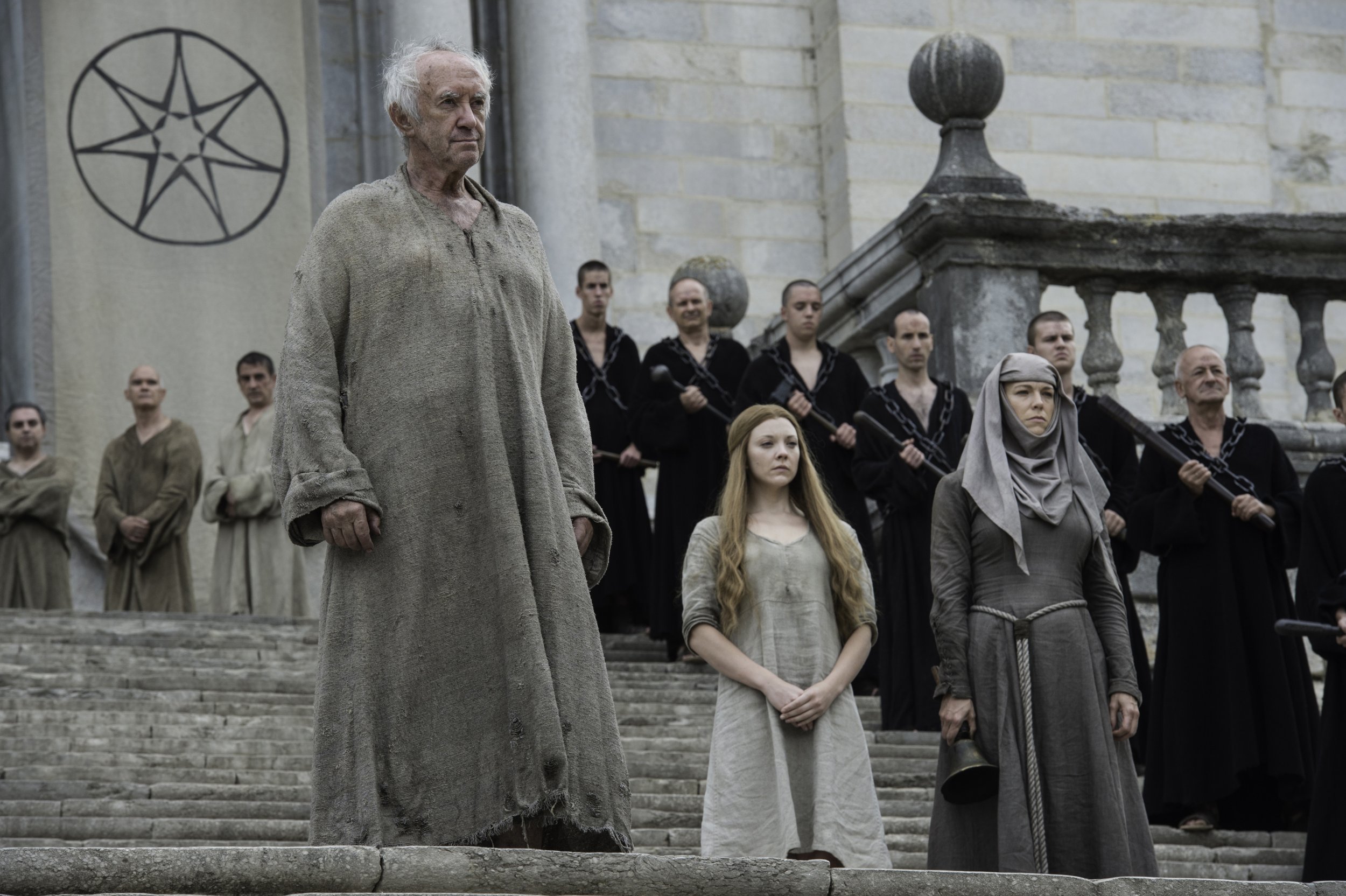 Two weeks after showing the Dothraki Khals that a Khaleesi is just as powerful, if not more than, as they are, could Daenerys Targaryen be in for another big episode in Game of Thrones?
Sunday's episode title "Blood of My Blood," as regular viewers will know, stems from a Dothraki saying. It is how the soldiers address each other. The title would suggest, then, that having newly acquired the Dothraki contingent at Vaes Dothrak—the convent for widowed Khaleesis that Dany burned down in a Carrie-like fit of rage—she may be looking to consolidate their support as she heads back to Meereen, which has seen some conflict since her sudden disappearance.
In its description of Sunday's episode, HBO says: "An old foe comes back into the picture. Gilly meets Sam's family. Arya faces a difficult choice. Jaime faces off against the High Sparrow."
Beginning with the latter, the war between the Lannisters and religious extremists the Faith Militant has been heating up since season 5 when Cersei Lannister was forced to take a naked walk of shame through King's Landing. This season, the vengeful queen regent has come up with a plan to get back at the High Sparrow—even teaming with rival Lady Olenna to pull it off. Does Jaime's clash with the High Sparrow have anything to do with the planned attack on the Faith Militant? We're bracing for battle in episode 6. And that can only mean more death.
"Blood of My Blood" also takes on a literal meaning with the introduction of loveable Sam Tarly's family. He and Gilly have been heading to his home of Horn Hill this season and finally, five episodes in, they make it. Game of Thrones has previously mentioned Sam's father, Randyll Tarly, but this is the first time viewers will see him. Judging by the way he's been described by Sam in previous seasons, they couldn't be more different: Where Sam is a gentle soul, his warrior father is ruthless and vindictive. You'll recall in season 1, Sam said his father was disgusted by his "womanly" interest in books, as well as his reluctance to engage in battle. (He essentially forced Sam into joining the Night's Watch, too.)
No doubt this will be a joyous family reunion for all. Or not. Sam and Gilly probably shouldn't hold out for bunting.
An "old foe" returning to Westeros, fans have theorized, could be cantankerous Walder Frey—the architect of the Red Wedding in season 3. Frey was seen in the trailer for season 6, so we know he'll be back at some point. With Sansa Stark and Jon Snow on a mission to avenge their family, the man who killed Catelyn and Robb seems like a good place to start. A warm up to facing Ramsay Bolton, perhaps.
See pictures from Sunday's episode below: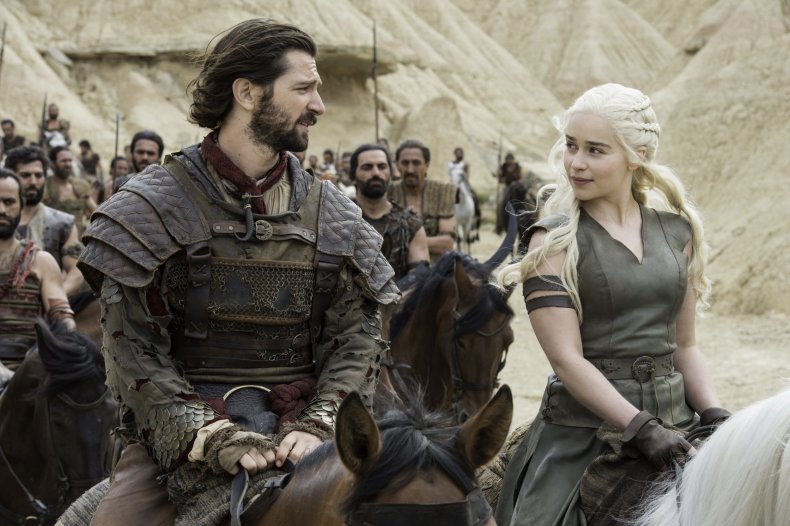 Last Sunday's episode, "The Door," heralded the debuts of a few new players in the political chess game that is Thrones. We were introduced to a second red priestess, Kinvara, and a rum-loving stage actor who finds herself in Arya Stark's crosshairs.
The latter will be back in episode 6. Played by Australian actor Essie Davis (The Babadook), the unnamed character was seen playing "Cersei" in a stage parody of real events within the show. (It was all very meta.) Arya had been tasked to kill her, but as she faces a "difficult choice" will she go through with it? Watch this space.
The teaser trailer for Sunday's episode, meanwhile, hints at yet another naked walk of shame, this time for Margaery Tyrell. (We're beginning to think the High Sparrow is really just a dirty old man.) Watch:
Upon the steps of the church, the High Sparrow tells the gathering crowd, "She disgraced her house, her king."
Given the alliance between Lady Olenna and Cersei to save Margaery, it seems unlikely the queen will be subjected to the same indignity Cersei experienced in season 5.
Surprisingly, there is no mention of Bran Stark and Meera, last seen escaping the white walkers (weep, RIP Hodor), in HBO's preview, although we may see the former play a significant role in the episode. Evidence suggests we will finally get to see how that Tower of Joy flashback in episode 3 played out. (For those who need a refresher on the significance of the Tower of Joy, there's an explainer here .)
IMDb lists young Ned Stark actor Robert Aramayo, first seen in episode 3, as part of the cast for "Blood of My Blood." And the Independent cites Aramayo's local newspaper, the Hull Daily Mail , teasing that he will "appear again briefly in episode 6 before another significant showing in episode 10."
We need to know if R plus L really does equal J. No more pussyfooting, Game of Thrones.
Game of Thrones airs Sunday at 9 p.m. on HBO in the U.S. and Monday at 9 p.m. on Sky Atlantic in the U.K.