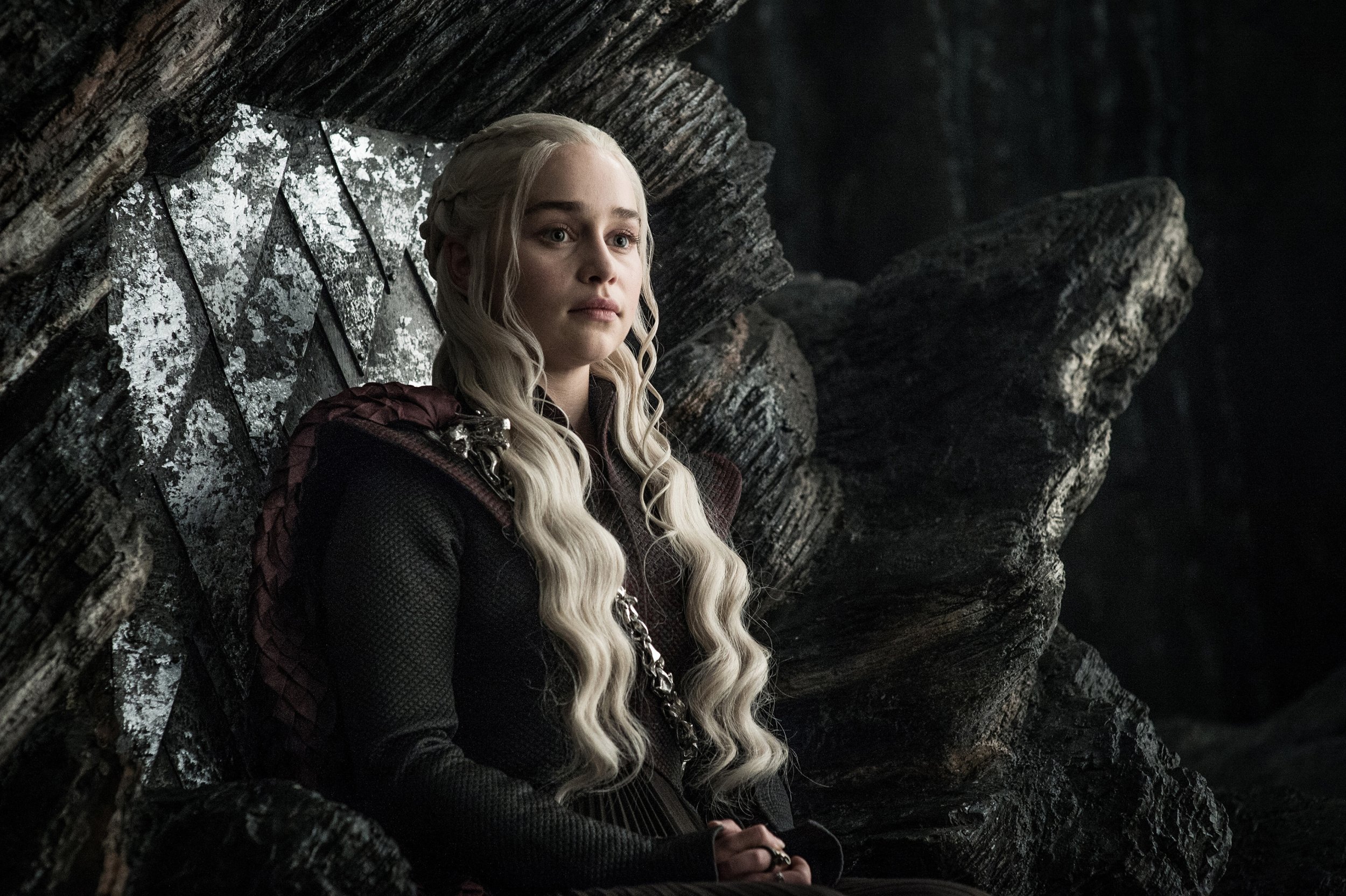 Ready for tonight's Game of Thrones? So are we.
In "The Queen's Justice," the third episode of Season 7, two fan favorite characters will finally meet when Daenerys Targaryen (Emilia Clarke) hosts Jon Snow (Kit Harington) at Dragonstone. Will he bend the knee and declare her his rightful queen?
To prepare you for your latest trip to Westeros, here is Newsweek's essential GoT reading from the week gone by, including our deep-dive into Episode 2, "Stormborn," and exclusive chats with Gemma Whelan, who plays Yara Greyjoy.
Things you missed in "Stormborn"...
Has Game of Thrones just rewritten the biggest prophecy in the show's mythology? When Melisandre met with Daenerys at Dragonstone, she and Dany ruminated over the famous "Prince That Was Promised" prophecy—aka the Azor Ahai prophecy—only for translation queen Missandei to offer a new interpretation. In High Valyrian, she said, nouns have no gender—so the prince could be a prince or a princess. Read more…
Watch the Episode 3 teaser trailer
Euron Greyjoy (Pilou Asbæk) is seen parading through King's Landing following his huge victory over Theon (Alfie Allen) and Yara (Gemma Whelan) Greyjoy, his nephew and niece. As Queen Cersei says in the teaser, the war has begun and she's "drawn first blood." Euron overcoming Yara and Theon's fleet is a blow to Dany's plan to surround King's Landing and starve out Cersei and her army, as she and Tyrion laid out in Episode 2. Read more…
What is the queen's justice?
The most obvious theory is that the title refers to Queen Cersei exacting revenge against Ellaria Sand (Indira Varma) and her daughter Tyene (Rosabell Laurenti Sellers) for killing her daughter Myrcella Baratheon in Season 5. Read more...
That eunuch sex scene, explained
Grey Worm and Missandei's chemistry isn't just a physiological one but a deeply emotional one which, psychosexual therapist Mike Lousada tells Newsweek, can form the basis of a satisfying sex life. There is more to sex than penetration as Sunday's episode showed whenGrey Worm performed oral sex on Missandei in their bedroom scene. Read more…
Inside Euron's rock star makeover
Euron is emerging as Season 7's scene-stealer and an antagonist we can all get behind. (Someone had to fill Ramsay Bolton's shoes, right?) But what inspired the king of the Iron Islands' newfound personality? A certain real-life rock star. Read more…
How GoT made that Balerion skull
The skull of Balerion seen in "Stormborn" is incredibly impressive on screen and fans will be even more impressed by the sheer extent of detail that went into the sculpture, though Balerion appears in the episode for mere minutes. (It is this level of intricacy that demonstrates why GoT has the most Emmys in history for a drama series.) Read more…
Yara Greyjoy feels "betrayed" by Theon
"I think she feels utterly defeated in every way. This isn't what they set out to do, and now the wheels have come off. She has a lot of fury and anger toward Euron. And she was about to get some below deck—so she's pissed off about that as well," says Gemma Whelan. Read more...
Who's more evil, Euron or Ramsay?
"Ramsay, at heart, was a bit of a coward. He hid behind [things]...Euron's character is much more front-footed and open and less calculating. He just gets on with it, he leads from the dick, if you like," Gemma Whelan tells Newsweek. Read more…
Game of Thrones airs Sunday at 9 p.m. on HBO.
For more Game of Thrones coverage on Newsweek , click here.