'Game of Thrones' Season 7, Episode 6 Tonight: Everything You Need to Know Before 'Beyond the Wall' Airs Tonight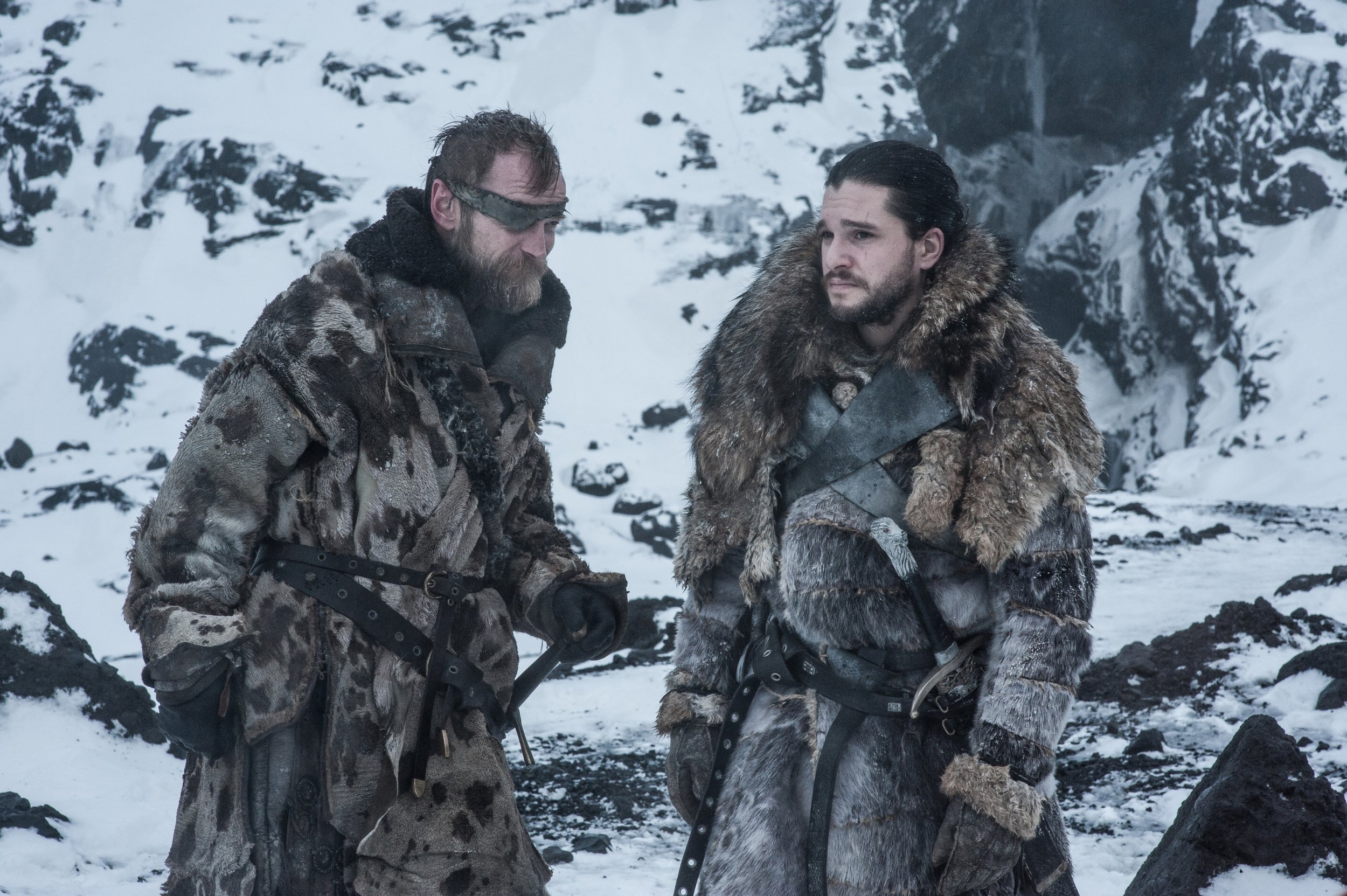 Tonight, Game of Thrones goes "Beyond the Wall" as we take our penultimate voyage to the Seven Kingdoms this season.
In the latest episode of the HBO fantasy drama, Jon Snow (Kit Harington) leads GoT's Magnificent Seven beyond the Wall and into White Walker territory for a confrontation with the Night King.
But before you settle in for the new episode, catch up on all of Newsweek's essential reading from the week gone by to get you suitably prepared:
Things You Missed in "Eastwatch"
Well, hot damn—literally. Daenerys Targaryen (Emilia Clarke) was not lying when she told the Lannister army to either bend the knee or die. Poor Randyll and Dickon Tarly faced death by dragon fire after pledging allegiance to Queen Cersei (Lena Headey) instead of the Khaleesi. Read more…
A Huge Jon Snow Revelation
Sunday's Game of Thrones innocuously inserted a huge revelation during an off-the-cuff exchange between Gilly (Hannah Murray) and Samwell Tarly (John Bradley) that pretty much changes everything we know about Jon Snow. Read more…
Read the Letter Arya Found in "Eastwatch"
Oh, Littlefinger, what are you up to? Sunday's Game of Thrones featured the scheming Petyr Baelish (Aidan Gillen) attempt to sow seeds of distrust between sisters Arya (Maisie Williams) and Sansa Stark (Sophie Turner). Read more…
Watch the Teaser Trailer for "Beyond the Wall"
The war for Westeros is taking a little pause as we go on a journey beyond the Wall in the next episode of Game of Thrones. As was teased at the end of Sunday's episode, "Eastwatch," the next episode will focus largely on Jon Snow and his ragtag band of warriors going beyond the Wall to try to capture a White Walker and bring it back to Westeros to convince Queen Cersei and Daenerys Targaryen that the undead are real. Read more…
Spoilers and Theories for "Beyond the Wall"
Winter. Is. Here. Buckle up, Game of Thrones fans, because this is where our journey through Season 7 really picks up as the HBO fantasy drama airs its penultimate episode of the current season Sunday. Read more...
Inside the Dragon Fire Scenes
Drogon's fury took up a large portion of the climactic battle scene, and it was pretty spectacular to watch on screen. But filming these fiery sequences is understandably a challenge for the show's creative team, because, well, dragons are not real. So how do they do it? Read more…
Episode 6 Leaks Online
HBO is having worse luck with the new season of Game of Thrones than a Lannister bannerman vs. Drogon. The next episode of the hit fantasy drama's seventh season accidentally aired for a short period on HBO's Nordic and Spanish channels in Europe. Read more…
Is Bronn Going to Die?
There was a tease that Bronn ( Jerome Flynn) could be in some danger in Sunday's episode, "Eastwatch," when Queen Cersei asked Jaime (Nikolaj Coster-Waldau) if he will "punish him" for arranging an illicit meeting between Jaime and estranged brother turned enemy Tyrion Lannister (Peter Dinklage). Read more…
Will Jaime Turn Against Cersei?
Though theirs is an unconventional relationship, to say the least, there has been fraught tension between the siblings in Season 7 as Jaime has becoming increasingly uneasy with Cersei's lust for power at all costs. Read more...
Game of Thrones airs Sundays at 9 p.m. on HBO.
For more Game of Thrones coverage on Newsweek, click here.