'Game of Thrones' Season 7 Finale Director on the 'Pressure' of Helming Sunday's Last Episode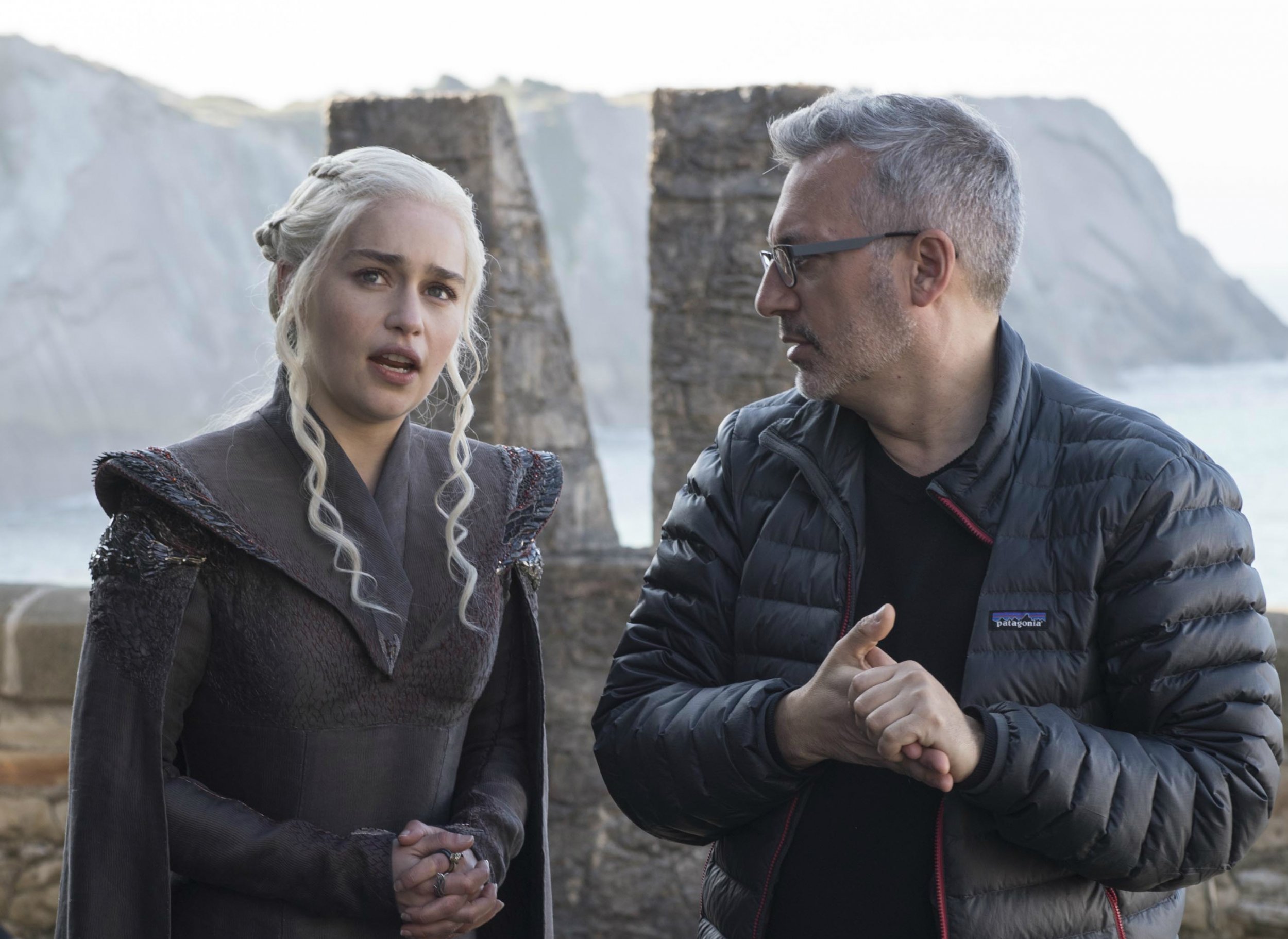 The end of Game of Thrones Season 7 is coming.
Our adventures in Westeros will end Sunday with the final episode, "The Dragon and the Wolf," which promises a meeting of all of the big characters in the HBO fantasy drama.
Earlier in the season, I spoke to director Jeremy Podeswa about the pressure of taking on the season finale—especially after Miguel Sapochnik beautifully directed last season's finale, "The Winds of Winter," which featured that incredible Great Sept of Baelor explosion.
"It's a pressure in a way, but it's also a gift. I really appreciated it. I felt that Dan and David gifted me with that," says Podeswa. "Miguel is a very hard act to follow, he did such a beautiful job last season."
But Podeswa contends: "It's not my first time doing the show either. I do feel a part of the fabric of the show. It wasn't as daunting as it would be if it was my first time directing.
Related: Spoilers and theories for GoT Season 7 finale
"For me, I wasn't thinking so consciously that this is the finale...I thought of it as being just another big, exciting, ambitious episode. I removed myself from that kind of pressure."
Podeswa also directed the first episode of Season 7, "Dragonstone," which featured an ill-received cameo appearance from singer Ed Sheeran. (It feels so long ago now.)
Sheeran was heavily criticized on Twitter, but, at the time, Podeswa defended the "Shape of You" crooner, telling Newsweek he did a "lovely job."
"I think people interrogated it too much, they're bringing so much of his [superstar] presence into the thing which is far beyond what anybody was thinking going into it," said Podeswa. "He is known to the producers of the show and some of the cast, and he's a gigantic fan of the show. As everybody knows, the show really eschews stunt casting—it's never, ever done that.
"I was quite surprised about the reaction actually because I know he's very well known and a successful singer but you're in the bubble of the show—the cast are well known too, everybody is really well known...none of them can walk down the street without being followed. You don't think about that very much in this context."
Game of Thrones airs Sunday at 9 p.m. on HBO.
For more Game of Thrones coverage on Newsweek, click here.