'Game of Thrones' Spoilers: Season 7 Finale Might Introduce a Huge Character for the First Time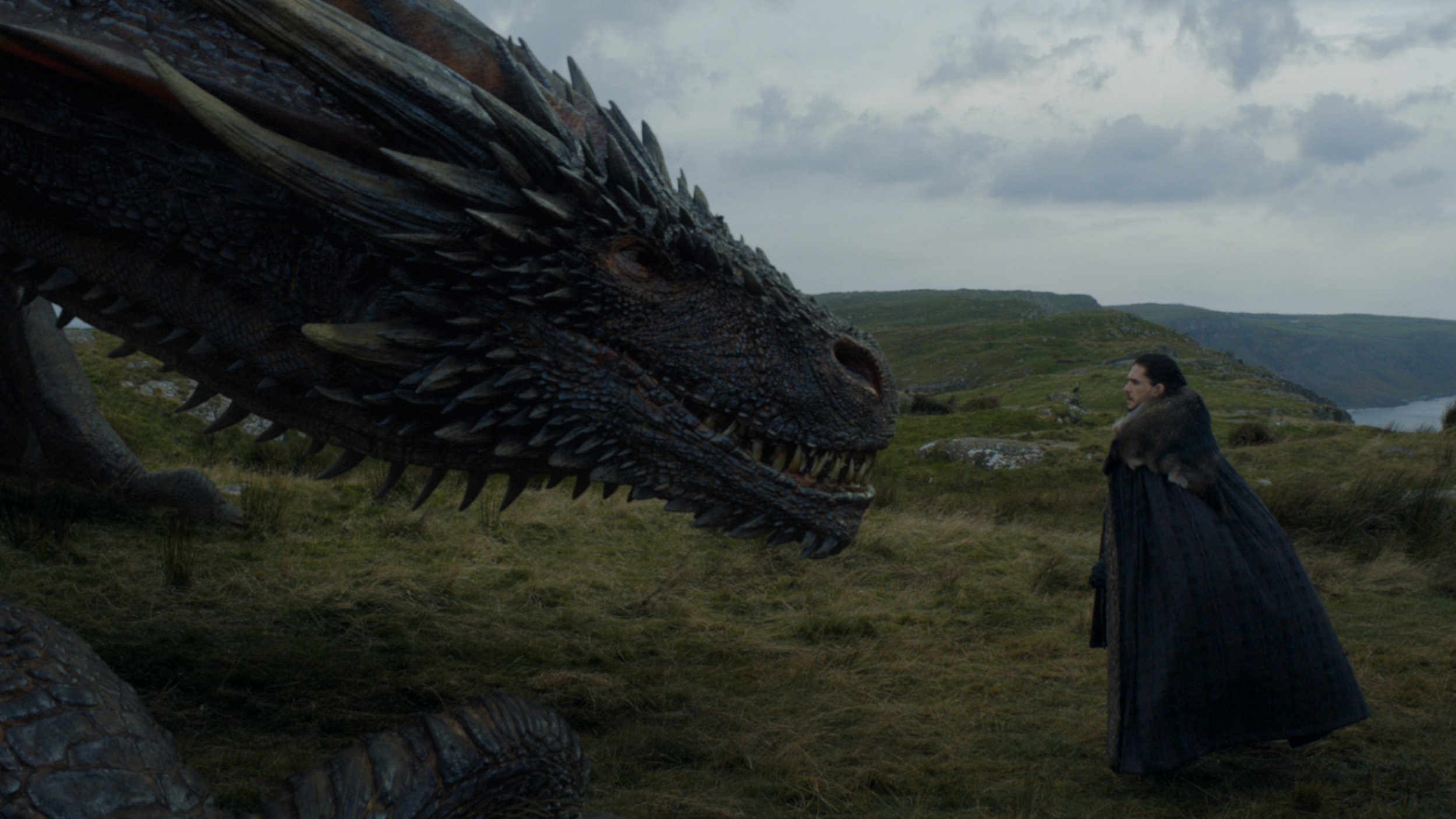 This story contains spoilers about the next episode of Game of Thrones. If you don't want plotlines revealed, click away now.
Sunday's Game of Thrones finale is going to have to pack in a lot of action, so it's a good thing that HBO announced Tuesday it will be the longest GoT episode ever—clocking in at 79 minutes and 43 seconds.
To recap, we're going to see a huge summit of core characters coming together in King's Landing, where Jon Snow (Kit Harington) will presumably present the wight he and the Magnificent Seven procured in "Beyond the Wall." And as Newsweek reported Tuesday, it's very likely that we'll see an intimate scene between Jon and Daenerys Targaryen (Emilia Clarke).
HBO revealed Tuesday that the episode of the Season 7 finale will be titled "The Dragon and the Wolf." Makes sense, right? The dragon represents the Targaryen house sigil, and the wolf represents the Stark house sigil. Therefore, the title presumably reflects Jon and Dany.
But the episode title could have a double meaning, because it is hotly speculated that we will see a major flashback sequence that sheds new information about Jon Snow's true parentage.
To put it bluntly: Jon Snow, prepare to meet your daddy.
The latest flashback is set to feature Jon's parents, Lyanna Stark—played in Season 6 by Aisling Franciosi—and, depicted for the first time on screen in GoT, Rhaegar Targaryen, aka Dany's brother.
In May, a wily Reddit user appeared to have worked out that Welsh actor Wilf Scolding will play Rhaegar, noting that Scolding followed Franciosi on Twitter last September, when GoT would have been in production for Season 7. Franciosi followed him back.
Related: Why it's OK to be OK with Jon Snow and Daenerys's incest
Scolding's casting was seemingly confirmed earlier in August when hackers leaked confidential data about GoT, following a 1.5-terabyte hack on the cable network's internet servers. A casting breakdown found in the leaked documents allegedly lists Scolding as playing Rhaegar.
And last month, another GoT fan discovered that Scolding began following, and had been followed by, the show's hairstylist, Kerstin Weller.
Sleuthing aside, take a glance at Scolding's Twitter account, and the fair-haired actor seems like a perfect fit to play one of the Targaryens, who are defined by their blond hair and blue eyes:
So back to the episode title. As well as Jon and Dany, "The Dragon and the Wolf" could also be a reference to Rhaegar, the dragon in this equation, and Lyanna, the wolf.
Is it Sunday yet?
Until then, here's Scolding doing a brilliant dramatic reading of the Fresh Prince of Bel-Air theme song:
Game of Thrones airs Sundays at 9 p.m. on HBO.
For more Game of Thrones coverage on Newsweek, click here.