'Game of Thrones' Season 7 Finale: 'The Dragon and the Wolf' Spoilers and Theories—Will the Night King Unleash Undead Viserion?
First, the bad news: It's the final episode of Game of Thrones Season 7 this week. And now, the good news: The finale, titled "The Dragon and the Wolf," is the longest episode of GoT ever, with a run time of 79 minutes and 43 seconds. That's a whole lot of Jon Snow, Daenerys Targaryen and Queen Cersei in our lives before we say goodbye until Season 8.
Last week's episode, "Beyond the Wall," dovetails nicely into this week's episode after it set up a big meeting in King's Landing. For the first time, Jon Snow (Kit Harington), Cersei (Lena Headey), Dany (Emilia Clarke) and the other core characters will be in one place, at one time. Will Jon finally be able to convince the people of the Seven Kingdoms once and for all that everything they've heard about the White Walkers is true?
Oh, and let's not forget the dragon in the room. What is the Night King planning next now he has Dany's undead Viserion at his disposal?
Let's break down spoilers and theories for Sunday's episode:
Viserion Reborn
OK, we need to spend a few moments talking about that crazy closing scene from last week. To recap: Viserion is now a wight, reborn by the Night King's touch, after he shot him down with a javelin. The episode ended with Viserion reopening his eye—which is now blue. That is a hell of a tease.
If executive producers David Benioff and D.B. Weiss were masochists toying with our emotions—and you could very well argue they are—they would probably leave it there and make us wait until Season 8 to see what will happen next with Viserion.
But speaking to Newsweek earlier this week, "Beyond the Wall" director Alan Taylor hinted that we won't have to wait long at all to see Viserion and the Night King again.
"It leads to major plot points very quickly," says Taylor. "It's a game-changer, because for the first time the Night King has nuclear capability. With this one step, he's changed the terms of the battle. It leads to something dramatic very soon."
Of course, Taylor isn't going to give away what happens, but be prepared for some undead Viserion in Sunday's episode.
Will Jon and Dany Do the Deed?
The romantic tension between Jon and Dany has been simmering all season. But will they get together by the end of Sunday's finale? Probably, yes.
Fan theorists have long been predicting that Jon and Dany might have an epic love scene in "The Dragon and the Wolf," and it seems they are not far off the mark.
Taylor planted the scenes of a romantic scene speaking to Newsweek earlier this week about the tender moment Dany and Jon shared in the last episode. Jon, who had just barely escaped death by White Walkers beyond the Wall, finally accepted Dany as his queen and led to a long, lingering look between them. As Taylor explains it, they have definitely fallen for each other.
But, the director said, "the story's obviously not over between them. This is just the beginning of what's going to happen next between them. It was fun to take them to that next step." And in another interview, with Deadline, he also said "there's still a step further to go with them in terms of the romantic side of things."
That next step is probably the hookup GoT fans have either been waiting for or dreading, given that Dany and Jon are related. (If you're pro-Targaryen incest, here's why it's fine.)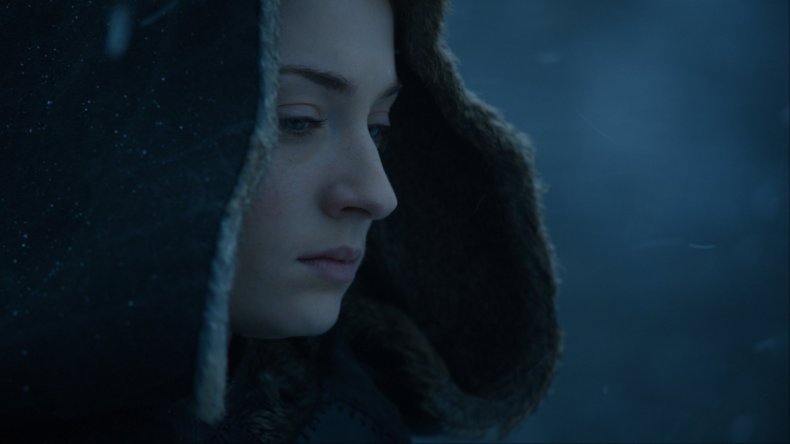 What Is Dragonpit, and Who'll Meet There?
Get ready for another huge, epic set to make its GoT debut. In Sunday's episode, Queen Cersei will hold a huge summit of all the major characters in the series in the ruins of Dragonpit, once a coliseum-like structure that housed the Targaryens' dragons.
This is the scene that has been teased for a couple of weeks now. In "Eastwatch," Jon, Dany and Tyrion Lannister (Peter Dinklage) devised a plan to hold court with Cersei to get her to agree to an armistice in the war for the Iron Throne and first, together, deal with the threat of the army of the dead. To prove that the threat is real, Jon and the rest of the Magnificent Seven journeyed beyond the Wall last week to capture a wight to bring back. Though they lost Viserion in the process, they did manage to grab one of the Night King's undead disciples. In the same episode, Cersei sent Sansa Stark (Sophie Turner) a summons to the meeting at Dragonpit, but Sansa decided to send Brienne of Tarth (Gwendoline Christie) as her proxy.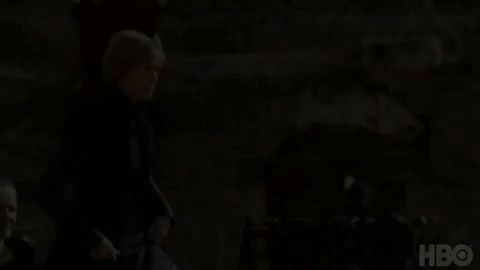 Based on the teaser trailer and pictures (see above) for the episode, the scene will definitely feature Cersei, Jon, Jaime Lannister (Nikolaj Coster-Waldau), Tyrion, Brienne, Varys (Conleth Hill), Theon Greyjoy (Alfie Allen), Jorah Mormont (Iain Glen), Davos Seaworth (Liam Cunningham) and Podrick Payne (Daniel Portman).
Getting into spoilers now, the big scene was filmed last November at Italica, a former Roman gladiatorial amphitheater in Seville, Spain.
At the time, Watchers on the Wall reported that also present for filming were Qyburn (Adrian Lesser), the Mountain (Hafthor Bjornsson), the Hound (Rory McCann), Missandei (Nathalie Emmanuel) and—this is the big one—Daenerys, who is not teased as being part of this scene in the trailer.
Fifteen major characters in one scene. Oh my.
Related: GoT director reacts to fan criticism of Season 7 pacing
A Major Flashback
Earlier this season, Gilly (Hannah Murray) stumbled upon an old book of notes that revealed once upon a time, a Prince Ragger annulled his marriage and married again. That wasn't a coincidence.
Prince Ragger is, of course, Prince Rhaegar Targaryen, and, as fans have deduced, the annulment and secret wedding that Gilly discovered have something to do with a certain Jon Snow and his true parentage. Rhaegar annulled his marriage to Elia Martell and married Lyanna Stark in secret. They then had a baby.
A casting note leaked in the recent HBO cyberattack revealed that Welsh actor Wilf Scolding will be in the episode playing Rhaegar. Back in September, Scolding followed actor Aisling Franciosi, who played Lyanna in the Season 6 finale flashback to Jon's birth, on Twitter.
Based on a lot of compelling evidence, that you can look at here, it's likely that Rhaegar and Lyanna will appear in a flashback scene, possibly in another Bran Stark vision. Maybe that's why Bran appears so deep in thought in this picture from Sunday's episode?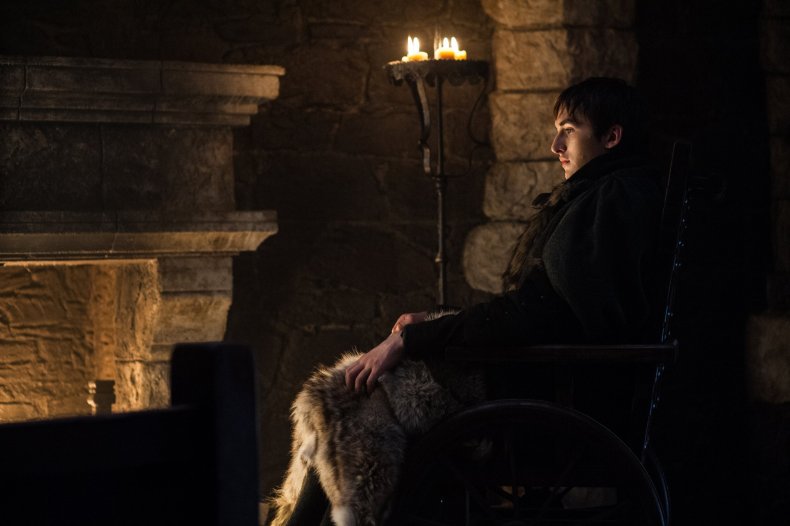 What the Rhaegar and Lyanna scene will be is up for debate, but bank on a flashback to the wedding Gilly discovered earlier in Season 7.
Game of Thrones airs Sunday at 9 p.m. on HBO.
For more Game of Thrones coverage from Newsweek, click here.