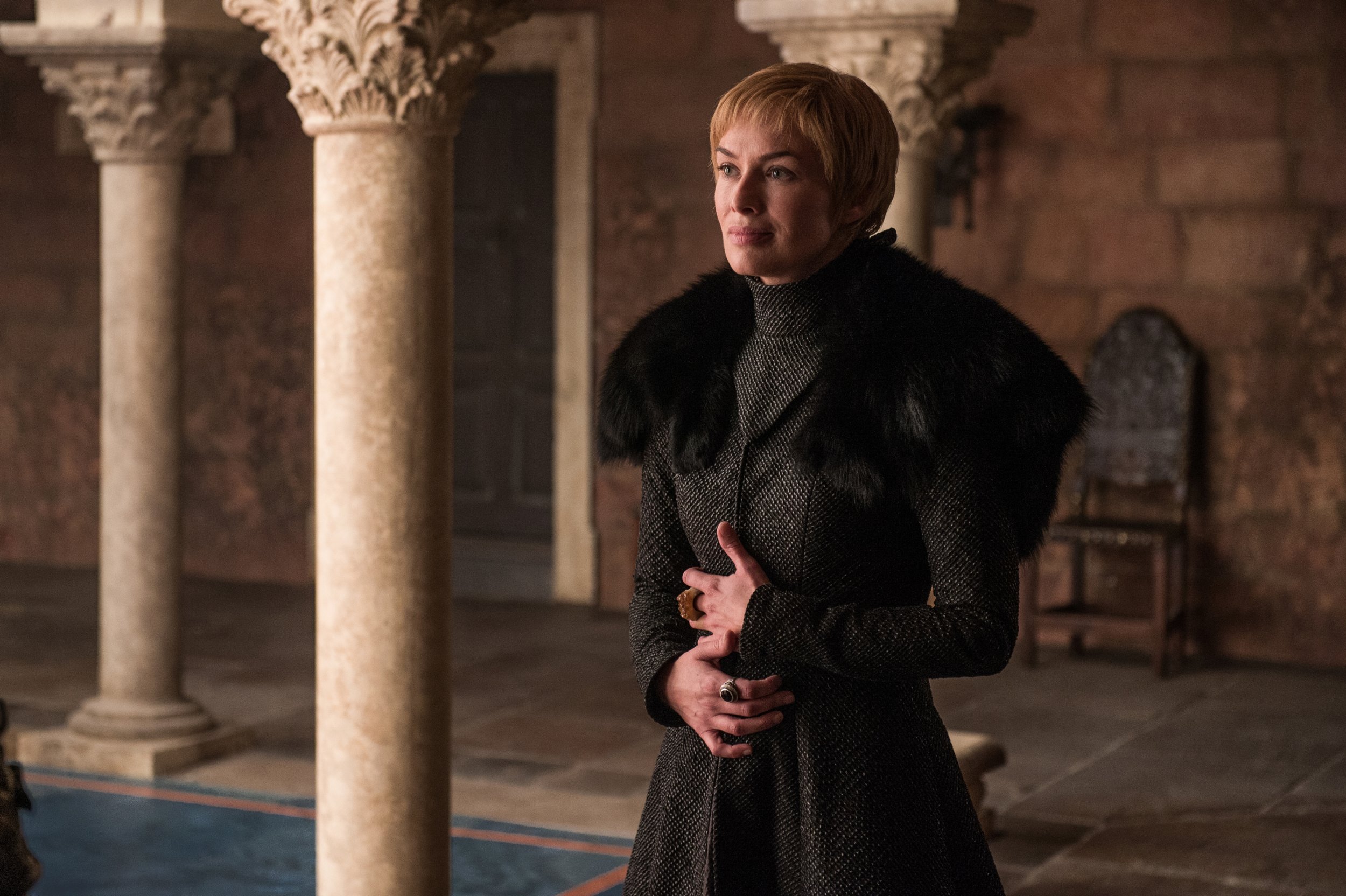 Ready for the biggest episode of Game of Thrones ever? Of course you are.
Tonight's Season 7 finale, "The Dragon and the Wolf," is pretty much the length of a blockbuster movie, except it's better because it's got dragons in it. The episode will span just under 80 tense minutes.
To prepare you for the big finale, here's a roundup of all the essential reading you need from the week gone by:
Things you missed in "Beyond the Wall"
In the exchange between Dany and Tyrion at Dragonstone, the Hand of the Queen reminded the Khaleesi that she once told him she wanted to "break the wheel." That is, she wants to rule the Seven Kingdoms in a completely different way than her predecessors—including her family members. Read more…
That big ice dragon twist and what it means
Sunday's Game of Thrones was the biggest game-changer in the series' history when the Night King speared down and killed one of Daenerys Targaryen's (Emilia Clarke) dragons, Viserion—and then, even more frightful for our Westeros residents, turned it into an undead ice dragon. Read more…
"The Dragon and the Wolf" spoilers and theories
If executive producers David Benioff and D.B. Weiss were masochists toying with our emotions—and you could very well argue they are—they would probably leave it there and make us wait until Season 8 to see what will happen next with Viserion. But speaking to Newsweek earlier this week, "Beyond the Wall" director Alan Taylor hinted that we won't have to wait long at all to see Viserion and the Night King again. Read more…
Watch "The Dragon and the Wolf" teaser
As teased in the preview, the big meeting takes place in King's Landing in the ruins of what was once Dragonpit, a formidable castle that housed the Targaryen dragons. Attending are, of course, Queen Cersei (Lena Headey), brother-lover Jaime Lannister (Nikolaj Coster-Waldau), Jon Snow (Kit Harington), Tyrion Lannister (Peter Dinklage), Theon Greyjoy (Alfie Allen), Jorah Mormont (Iain Glen), Varys (Conleth Hill), Davos Seaworth (Liam Cunningham), Brienne of Tarth (Gwendoline Christie) and more. Read more…
"The Dragon and the Wolf," in photos
Based on the pictures released by HBO, we know that the big conference will be attended by Queen Cersei, Jaime Lannister, Jon Snow and Tyrion Lannister. But where is the dragon queen, Daenerys Targaryen? Read more...
Best memes about "Beyond the Wall"
Have you watched last week's Game of Thrones? Are you done shedding tears over Viserion? No? Then this should cheer you up. Wipe your tears away and join the laughter with these memes and tweets. Read more…
"Beyond the Wall" director on fan criticism of Season 7 pacing
"It's funny...I did see one review where he just could not get past the airspeed velocity of a raven. If the show was struggling, if it wasn't finding an audience, I would be up in arms about that and trying to press back, but it actually just made me laugh," says Taylor. Read more…
A major love scene is coming, probably...
If you thought Game of Thrones couldn't get more intense after Viserion's death (and resurrection), then prepare to lose your minds when the Season 7 finale airs Sunday. It looks like Jon Snow (Kit Harington) and Daenerys Targaryen (Emilia Clarke) are finally going to get it on after weeks of romantic tension. Read more...
… and it's totally OK if you're down with incest
"There's a difference between fantasy and reality. Game of Thrones is fantasy in every sense," psychosexual therapist Mike Lousada explains. "There's nothing wrong with people wanting [Dany and Jon to get it on]. The fantasy of taboo is always going to be exciting—to have that thrill enacted, and we know that it's fantasy. To enact that in real life, to say that's a justification for incest, no, that's not OK." Read more…
Is this major character coming to GoT?
HBO revealed Tuesday that the episode of the Season 7 finale will be titled "The Dragon and the Wolf." Makes sense, right? The dragon represents the Targaryen house sigil, and the wolf represents the Stark house sigil. Therefore, the title presumably reflects Jon and Dany. But the episode title could have a double meaning, because it is hotly speculated that we will see a major flashback sequence that sheds new information about Jon Snow's true parentage. Read more...
Game of Thrones airs at 9 p.m. on HBO.
For more Game of Thrones coverage on Newsweek, click here.