'Game of Thrones' Director Reacts to Fan Criticism of Season 7 Pacing: 'They're Just Torturing Themselves'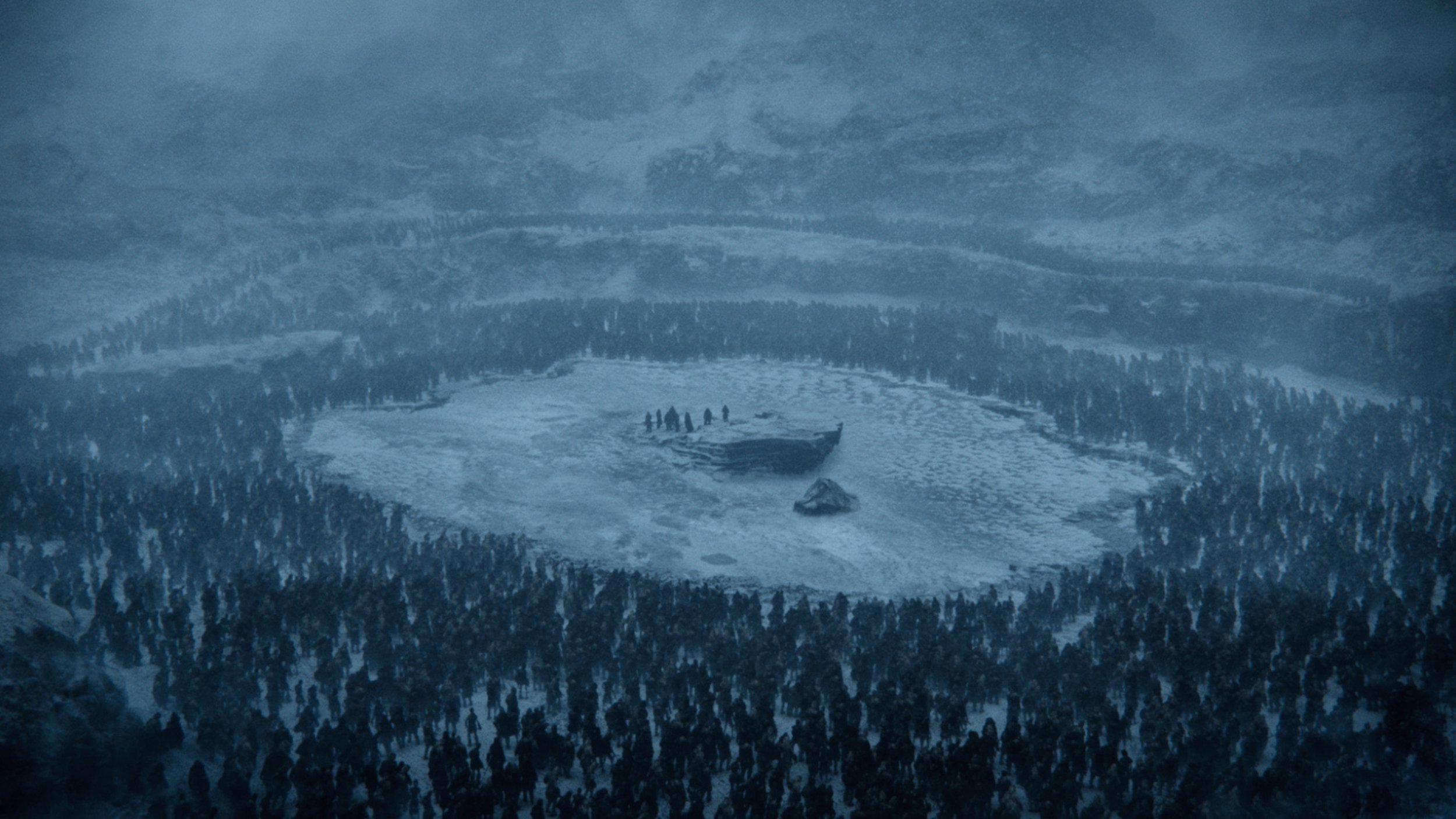 This story contains spoilers about "Beyond the Wall," the latest episode of Game of Thrones. If you don't want plotlines revealed, click away now.
For all its high-velocity action, emotional reunions and that first-time meeting between Jon Snow (Kit Harington) and Daenerys Targaryen (Emilia Clarke), Game of Thrones has not aired without some criticism from viewers in Season 7.
Longtime fans of the show have taken umbrage with its breakneck speed this season, which consists of just seven episodes, down from 10 in previous seasons. Some of the episodes in Season 7 have had much faster pacing, resulting in scenes playing out sometimes minutes after they were teased.
Case in point: Following Sunday's "Beyond the Wall," some viewers mentioned how quickly Daenerys arrived on the frozen lake to save Jon, who just minutes earlier sent Gendry (Joe Dempsie) back to Eastwatch castle to send an SOS raven to her.
The quicker pace was expected—and long teased by the cast and the show's executive producers—because GoT has just 13 episodes left in total between Seasons 7 and 8.
Reacting to the pacing criticism, director Alan Taylor, who helmed Sunday's penultimate episode of Season 7, tells Newsweek by phone that he believes fans are scrutinizing the show far too preciously.
"It's funny...I did see one review where he just could not get past the airspeed velocity of a raven. If the show was struggling, if it wasn't finding an audience, I would be up in arms about that and trying to press back, but it actually just made me laugh," says Taylor.
"You've got a [dragon] that's bigger than a [Boeing] 747 [plane] with seven people riding on its back, and you're worried about the speed of a raven being believable. OK, obviously, we're not doing our jobs correctly for you, but it seems to be working for a lot of other people."
Related: Things you missed in "Beyond the Wall"
Taylor adds: "I know some people...it's funny, because they're just torturing themselves. They want to like the show.... The guy I was reading, he obviously got a protractor out and a ruler to measure how fast a raven would get from here to there. But hopefully that didn't bog down too many people."
The director, who returned to GoT after helming numerous episodes in Seasons 1 and 2, says he did take into account the pacing when directing "Beyond the Wall."
"When we were [filming] it, we were aware of the time frame issues, and we tried to make it a little vague by not making it clear how much time is passing on the frozen lake, because it's sort of eternal twilight up there—you're not quite sure if it's day or night," Taylor says, referring to the sequence where Jon and company are surrounded by White Walkers and wights on a frozen lake, awaiting rescue from Dany.
But, look, fans, Taylor does understand where you're coming from, but he is choosing to trust in executive producers David Benioff and D.B. Weiss's vision.
"I understand the feeling about overall pacing," says the director. "I do think they're speeding things up as they head toward the finish line. And there were some things as a director I wish I had been able to linger on a little longer or play a little slower.
"But these guys have been driving this masterfully for quite a while, and they know what they're doing."
Game of Thrones airs Sundays at 9 p.m. on HBO.
For more Game of Thrones coverage on Newsweek, click here.