Returning 'Game of Thrones' Cast Member Could Hint At Cersei's Fate
A casting agency announced on Twitter that one of their clients was in Belfast, shooting for Game of Thrones. "We are so excited at Industry HG for our artist Rebecca Van Cleave! Rebecca has been in a very snowy Belfast this week shooting her repeat role for Game of Thrones!! We can't wait until she hits our screens! Watch this space!" Industry Casting tweeted. The tweet was since deleted, but not before the eagle-eyed Game of Thrones watchers at Watchers on the Wall caught it.
So who is Rebecca Van Cleave, and what does this mean for Game of Thrones Season 8?
Van Cleave was last seen in Season 5 episode "Mother's Mercy," where she played Cersei as Lena Headey's body double during the walk of atonement. Remember this woman?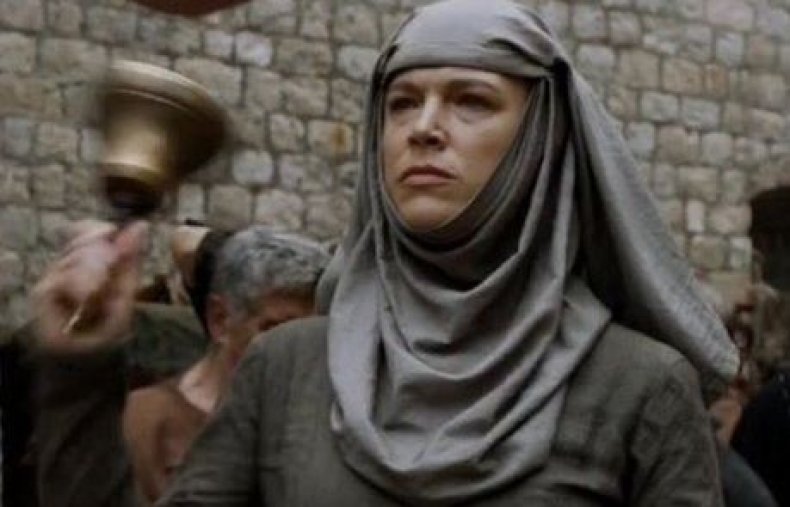 As Lena Headey's body double, Van Cleave's return likely means some sort of scene involving a nude Cersei. There's a few plot possibilities this casting leak opens up:
A sex scene with Jaime.
A sex scene with Euron.
Cersei giving birth, miscarrying, or being revealed as hoaxing her pregnancy.
Or anything else involving nudity!
Honestly, Van Cleave's return doesn't tell us much about any plot points surrounding Cersei in Game of Thrones Season 8. We can learn just as much from her presence in Belfast. The capital of Northern Ireland is home to Titanic Studios. Most set leaks point to the predominance of one major set on the studio lot: a battle set for King's Landing. Whereas King's Landing has often been assembled from a hodgepodge of real-world locations, particularly in Dubrovnik, Croatia, a massive set looks to stand in for a portion of the city in Season 8. The most likely explanation: dragonfire destruction.
It's possible far more than a King's Landing battle is being shot on the new set, but it does at least suggest that Cersei won't travel far afield of the Iron Throne in the series' final episodes