'Game of Thrones' Season 8 Drinks: Best Cocktail Recipes, Recs and Events For Surviving HBO Premiere
"Everything's better with some wine in the belly."
Tyrion Lannister's words have a particular relevance in light of the upcoming return of Game of Thrones, where murder, scandal and treachery appear at every turn. Under the influence of a little grape juice—or perhaps something stronger, like a cocktail—even a battle as deadly as the upcoming war between the living and the undead doesn't seem all that bad.
The eighth and final season of HBO's award-winning series is set to bring the biggest battle ever filmed on the series—showrunners revealed the scene took 55 nights to film—and the anxiety and stress over what's to come will likely start to set in for most viewers as soon as the premiere episode's opening credits begin rolling on Sunday. Fortunately, Newsweek spoke with a few beverage connoisseurs and curators who recommended some of the best drinks and cocktails to help cool fans' nerves during the Season 8 premiere that even a wino like Tyrion would appreciate.
Speaking of the Lannisters, at New York City's Junoon, bartender Hemant Pathak has concocted a cocktail that exemplifies the many debts the Lannister family has paid throughout the series. "One either loves or hates but cannot ignore the Lannisters," Pathak said. "What better way to celebrate one of the oldest and more powerful dynasties with an eight-year-old Bacardí rum, mixed with fresh raspberries and dark chocolate purée to reflect the color of the House?"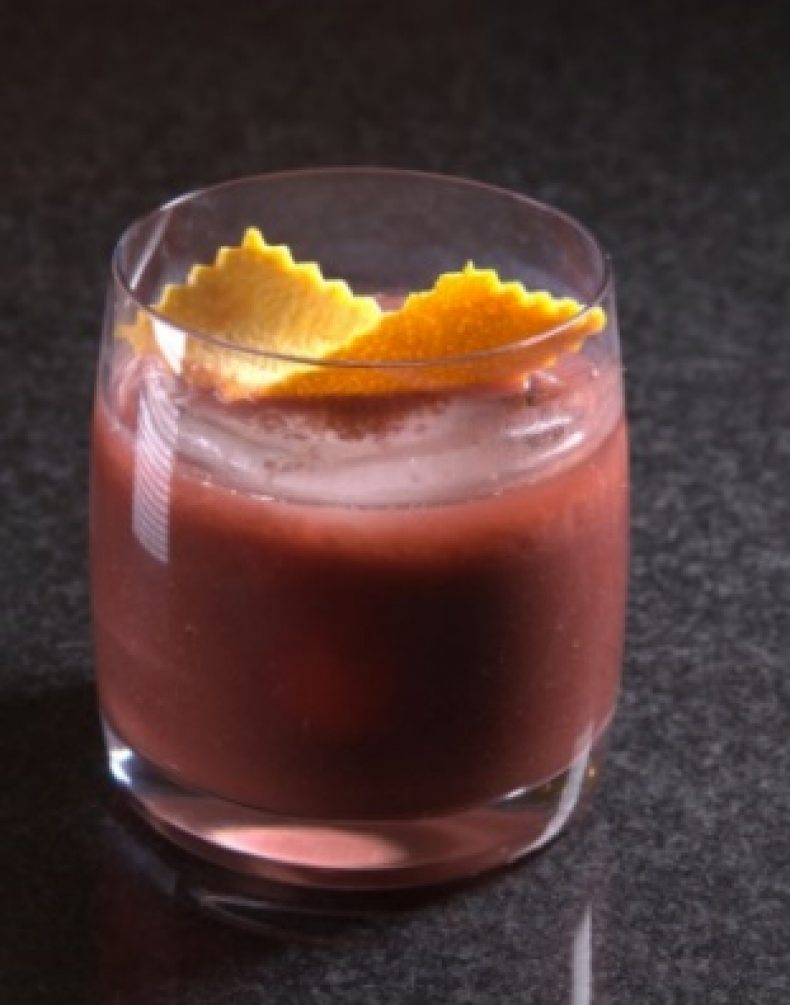 While fans in the Big Apple will be able to visit Junoon and order the Lannister cocktail during the premiere on Sunday, folks at home can make by mixing 1 1/2 parts Bacardí Reserva Ocho, 1/2 parts Grand Marnier, 1/4 parts Crème de Cassis and 3 /4 parts of raspberry-dark chocolate puree.
Giovanny Gutierrez, a Havana Club Rum Ambassador, suggested the Wildfire at Blackwater Bay cocktail, which he'll be serving up at Miami's Beaker & Gray on GOT day. "Inspired by the Battle of the Blackwater—the largest battle in the war of the five kings—this flavorful concoction, made with Havana Club Añejo Clásico will get you ready for Season 8, just like Tyrion when he readied the fleet with his iconic speech at Blackwater," Gutierrez said.
The Wildfire at Blackwater Bay is made with 1 1/2 parts Havana Club Añejo Clásico rum, 1/2 part Aquavit, 1 part Pistachio Orgeat, 1/4 part lime and1/2 part Champagne, all shaken and garnished with a small amount of Absinthe lit on fire.
At New York City's Liquor Lab, fans will be able to indulge in a number of GOT-themed cocktails during the venue's GOT Season 8 watch party, like the Lady Stoneheart, which Liquor Lab's chief cocktail officer Freddie Sarkis said was inspired by the character straight from George R. R. Martin's best-selling novel, A Song of Ice and Fire. Just combine 1 ounce Fino Sherry, 1 ounce Cognac, .75 ounce blueberry syrup and .75 ounce lemon juice, shake and serve straight up. Garnish with two blueberries on a pick.
For those who want to celebrate the GOT premiere with something a little more wild, Sarkis suggested the Beyond the Wall cocktail. Combine 1 part Pisco, .5 parts domain de Canton, .5 parts rhubarb honey syrup, .75 parts lime and one egg white, shake hard and serve straight up. Garnish with a sprinkle of Cayenne pepper.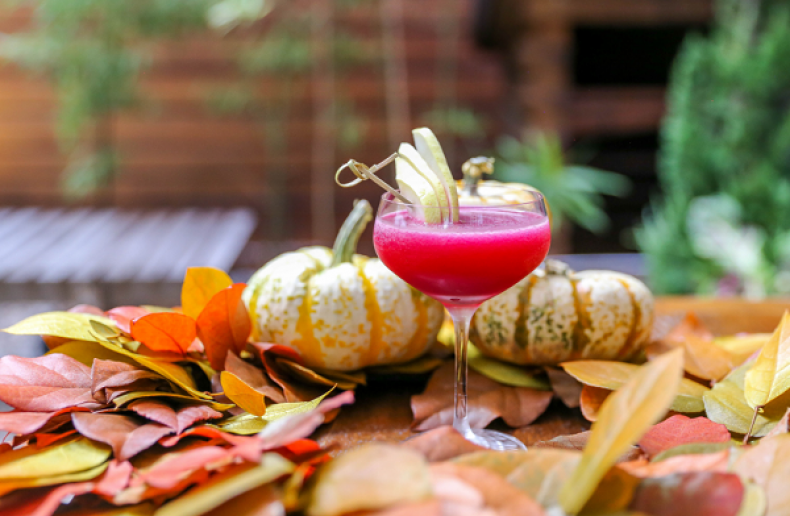 The Arlo NoMad hotel in New York is going the Fire and Ice route with its viewing party cocktail menu. Beverage Director Steve Escobar said the hotel wanted to highlight a consistent theme of the series with GOT drinks at Arlo.
"The Fire cocktail is like a play on a spicy margarita. We combine Tequila, chili vodka, cilantro, pineapple and a fuego tincture, which is something that we make in-house. It's essentially just super, super spicy peppers in an overproof liquor that marinate for a week or so, that really turns into something really complex and super spicy," he said. "The Ice cocktail is something that's a little bit more refreshing. It's a gin-based cocktail with orange blossom and lavender, lemongrass and a liqueur called China China, which is essentially a French amaro type thing. It has a lot of orange peel in it, which plays really well with orange blossom, and it also has a tiny bit an amaro called Florio."
Escobar recommended folks at home to just shake up hot peppers with their Fire drinks if they didn't want to create their own spicy tincture, and noted almost all of the ingredients could be replicated with store-bought products.
For the Fire combine 1 ounce Tequila Blanco, 1 ounce St George Green Chile Vodka, 1 ounce pineapple juice, .5 ounce agave syrup, .75 ounce lime juice, 3 dashes of fuego tincture or three Fresh Jalapeño slices (with seeds) and 10 fresh cilantro leaves. Shake with leaves, strain over fresh ice and serve on the rocks.
To make the Ice, combine 1 ounce London Dry Gin, .75 ounce China China Liqueur, .25 ounce Pavan Orange Blossom Liqueur, .25 ounce Braulio, .5 ounce lemongrass-lavender syrup, .5 ounce lemon juice and .5 oz grapefruit juice. Shake then fine strain into all-purpose coupe.
Viewers who don't want the hassle of creating their own cocktails but are hoping for a more intimate Cersei and Jamie Lannister type of GOT screening can skip the watch parties at home and at the bar by escaping to the Lannister's Lair at New York's Refinery Hotel. There, fans can throw their own viewing party and be treated to an onslaught of Tyrion's Imp's Delight, otherwise known as wine. The hotel is offering bottles of red or white to was down a charcuterie board and a feast of guests' choosing.