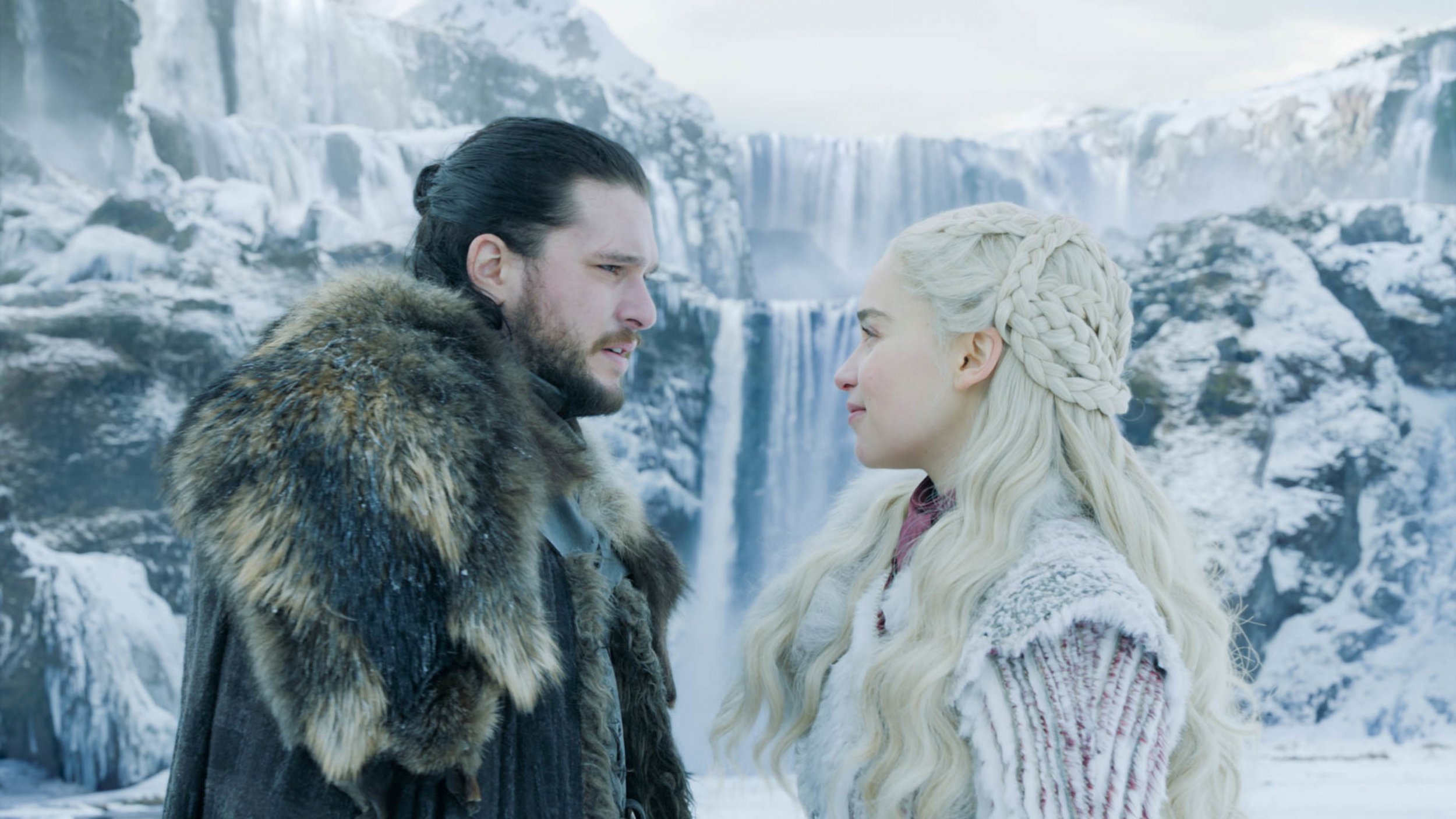 Game of Thrones fans, the time has finally come, but how much does it cost to bring the Battle of Winterfell to our screens? HBO's budget for the final season was $90 million, which equals roughly $15 million per episode, according to the Daily Beast; however, that number does not include reshoots or special effects.
While it's easy to conclude that Season 8, episode 3 cost well over $15 million, the battle that will include beloved characters will be priceless. Some of the characters who will be in the battle tonight include Jon Snow, Daenerys Targaryen, Tyrion Lannister, Arya Stark, Sansa Stark, Samwell Tarly, Jorah, the Hound, Grey Worm, Davos, Jaime, Bran, Gendry, and Brienne of Tarth, among many others, according to Entertainment Weekly.
HBO is the exclusive home of Game of Thrones so watching the show requires an HBO subscription of some sort. HBO Go and HBO Now are two of the most direct options users have to watch the show live. HBO Now is free for the first seven days, but after that free trial is up, users will be on the hook for $14.99 a month. The app is available on most devices though so once users pay up, they have access to the show live on their Roku, Amazon FireTV, Apple TV and more.
According to the oddsmaker's predictions, Theon Greyjoy has the largest chance of dying first in Sunday's episode. He was given odds of 5/4. This prediction raises questions about the safety of Bran Stark. As viewers may remember, Theon agreed to protect Bran while he used himself as bait to lure the Night King. Bran has the mark of the Night King on his arm, and explained in last week's episode that he could be the only way to draw the Night King out in the open. If the Night King falls, so does his army.
Theon is followed by a list of other likely deaths, including Jamie Lannister at 3/1, Euron Greyjoy at 5/1, Cersei Lannister with 15/2 and Yaya Greyjoy with 10/1.
Leading up to the much-anticipated Battle of Winterfell, Sophie Turner–who plays Game of Thrones' Sansa Stark–gave fans a fair warning of episode 3.
Game of Thrones Season 8 Episode 3 airs at 9 p.m. ET on Sunday, April 28.