How 'Game of Thrones' Leaks Happen: Reddit's Freefolk Mods Outline the Life of a Spoiler
Days before Game of Thrones Season 8, Episode 5 "The Bells" aired, an in-depth description of the episode was available that spoiled (yes, spoilers, right now) Cleganebowl, the rise of Mad Queen Daenerys Targaryen (Emilia Clarke) and the fate of poor Lord Varys (Conleth Hill)—who, after years of scheming, wasn't even able to get off a letter heralding Aegon Targaryen, once Jon Snow (Kit Harington), as the true heir to the Iron Throne.
It is not something most Game of Thrones fans would want to read before watching an episode, but many thousands do, and they eagerly work together to assemble summaries of Game of Thrones episodes before they air. These summaries are based on leaks, from Game of Thrones episodes or various stages of the HBO show's creation, and can consist of assorted details or descriptions of entire episodes.
"Anywhere in the production chain with a human element can be a source for leaked information," Reddit user cgmcnama told Newsweek in Reddit private message exchanges. "There really is no set method and we take whatever information people have."
Cgmcnama is one of the ten moderators of the Freefolk subreddit, where people post Game of Thrones memes, discussion, reactions and leaks. Named for the wildlings, who kneel before no king, Freefolk dispenses with the loose spoiler etiquette found across most social media, as their community description attests: "We believe people are mature enough to decide for themselves what content to view. **NOT A SPOILER-SAFE ZONE, NEVER WILL BE.**"
A GIF posted to Freefolk inventing a conversation between Tywin Lannister (Charles Dance) and his son Jaime (Nikolaj Coster-Waldau) captures the forum's combination of wrathful critique, attention to detail and fondness for Game of Thrones. "We must accept D&D's decisions, and be thankful we have GoT at all," the GIF has Tywin say (D&D is David Benioff and D.B. Weiss, the creators of Game of Thrones).
Leaks to Freefolk come from many different sources. Older leaks are often details from shooting, snuck from various Game of Thrones sets and filming locations by extras, crew members or bystanders, sometimes equipped with binoculars and drones. Or leaks could describe CGI special effects, indicating their origin in post-production. Whole episodes have leaked during translation. Inevitably, these leaks appear on Freefolk.
Thousands of claimed Game of Thrones spoilers are posted to Freefolk with every season of the show. But people lie. Most of the spoiler material posted is fake: a mix of outright hoaxes, speculation, wishful thinking or thinly veiled fan fiction. Sifting through all of this material is a subscriber base 800,000 strong, which efficiently surfaces the most promising leaks.
Verifying what's real and what's fake comes down to consistent and correct predictions. Plausible leaks may be obvious only once an episode has aired, indicating user names to watch for spoilers to the next episode. Freefolk's master summary of spoilers for Season 6 relies on eight sources, many corroborating one another, with a new one freshly anointed after correctly describing Cleganebowl in advance of Episode 5, "The Bells."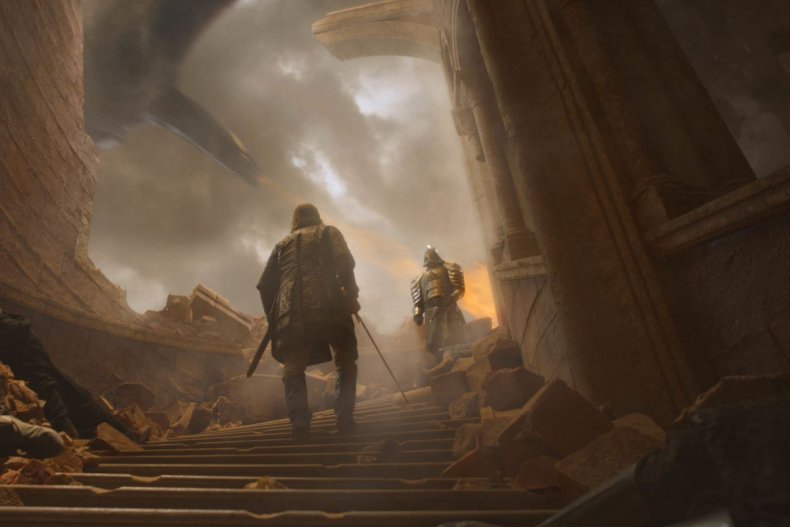 "Once you have a set of trusted leaks, it's not too hard to weave together the narrative," cgmcnama said, speaking for the moderation team.
But why martial spoilers and assemble detailed episode outlines when Game of Thrones will soon reveal it all on its own, this time with special effects, actors, an orchestral score and spraying blood?
For some, it's about sharing and community, assembling a collective concept out of fragmentary pieces. Some leakers become "cult heroes." One of the moderators who spoke with Newsweek described a "mindset" common to online spaces: an ethos that sees the free dissemination of information as valuable in itself. But, most of all, it sounds fun—a different way to interact with Game of Thrones.
"People often misunderstand," cgmcnama said. "We search and share spoilers to enhance the enjoyment of the show. We like piecing together random tidbits of information and solving the puzzle of each season's plot."