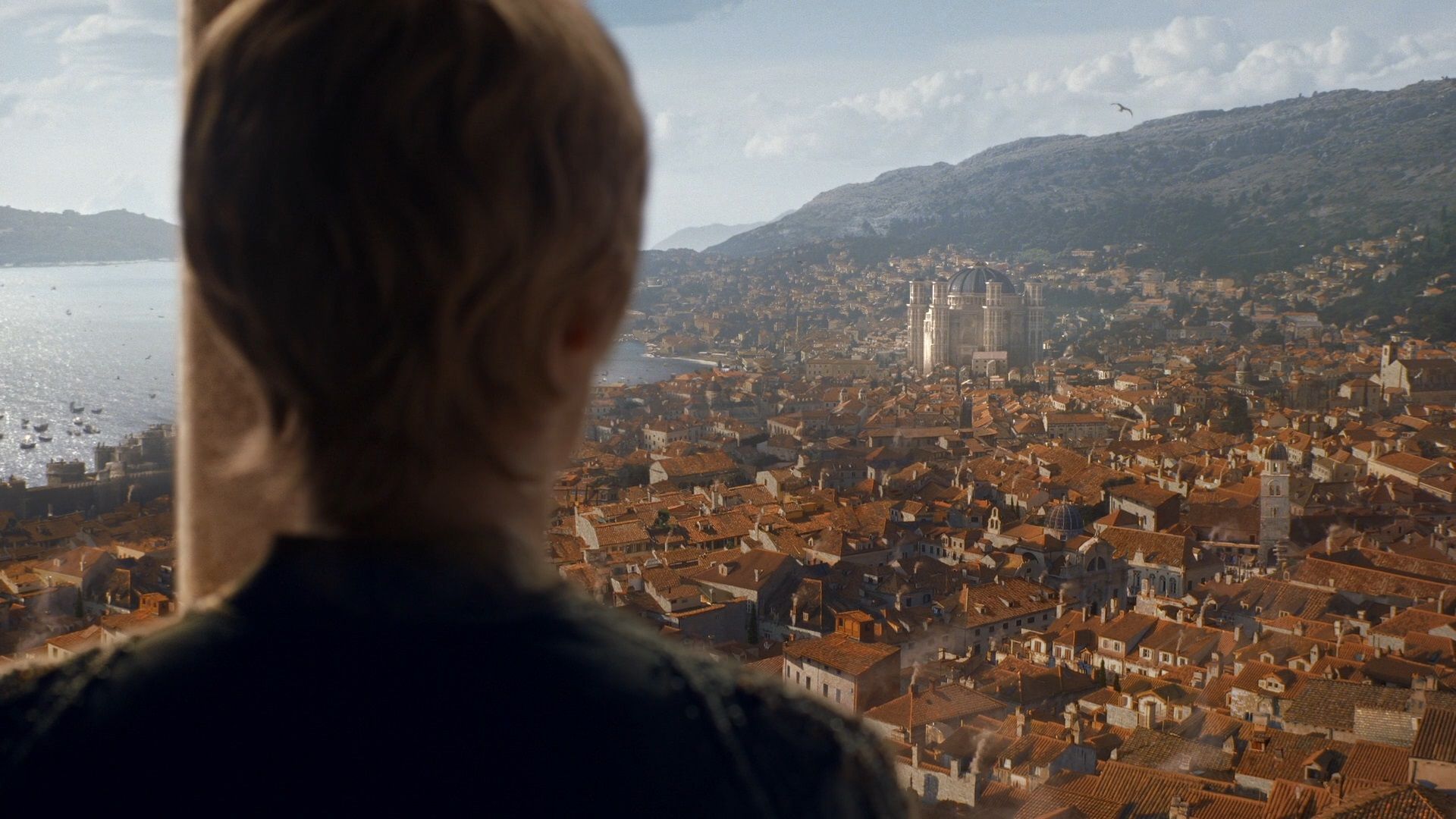 In the Game of Thrones series premiere, even before we meet Lord Eddard Stark, Catelyn Stark and their consequential children, we meet King's Landing. At first our perspective is shuttered and small: the funeral chamber of Jon Arryn. But by the third episode, the royal capital of the Seven Kingdoms of Westeros looms large, the site of political intrigue, dynastic infighting, vast wealth and vaster poverty. Even as the show roamed further and further abroad, across the Narrow Sea and far North of the Wall, it could always be counted on to return to King's Landing (there are only seven episodes without it). But after surviving Stannis Baratheon at Blackwater Bay and being spared Daenerys' dragonfire, new leaks from Game of Thrones Season 8 set construction promise what we've all known was coming. King's Landing will face a violent reckoning. Just like winter, the war has arrived.
Game of Thrones fan site Watchers on the Wall has closely observed massive set construction at two major shooting locations. The first is the Winterfell set in Moneyglass, Northern Ireland. With as much action as we saw at Winterfell in recent episodes, especially Season 6's "Battle of the Bastards," this set has long been centerpiece of the shooting schedule. After the Wall fell at the end of Season 8, Winterfell is now the last bastion against the army of the dead. Is it any surprise then that leaked set photos have included fields strewn with corpses and armies of Unsullied, each armed with dragonglass spears?
The other major set under construction, this one in the parking lot of Titanic Studios in Belfast, is new and different from what we've seen before. Rather than an imposing silhouette or the skeleton of a castle, the sprawling set is made of walls and streets and jumbled buildings. It appears to be a recreation of King's Landing.
With its urban sprawl, ports and signature locations like the Red Keep and Great Sept of Baelor (since blown up by Cersei), filming for King's Landing has previously involved an amalgam of sets, CGI and real-world locations in Malta and Croatia. But that won't work for Game of Thrones Season 8 and there's an obvious reason why: war. The Croatian castle city of Dubrovnik has been very accommodating of the production, but destruction isn't an option. So, instead, HBO is building its own version of King's Landing, presumably to tear apart.
There are two powerful indications that Season 8 will bring the war to King's Landing at a scale never before seen on the show. The first is leaked photos of a decimated gate. Unlike at the Battle of the Blackwater, whoever is invading King's Landing succeeds, at least in breaching the outer walls. The second is reports of fire tests conducted on the site. That means dragonfire.
But will it be Daenerys or the Night's King whose dragons burn King's Landing? Red flame or blue?
Though snuck photos of set construction can tell us what we've long suspected, King's Landing will be in jeopardy after seven seasons of wars fought elsewhere, they can't tell us the narrative conditions of the capital's destruction. With the army of the dead advancing from the North, maybe even Cersei's treachery will have to take a break, forcing every faction of Westeros to pull together and protect the sprawling city from the dead. Or maybe the dueling kings and queens of Westeros will behave as they have in the past and rip each other apart.
We'll find out in 2019, when Game of Thrones returns for its final six episodes.