'Game of Thrones' Season 8 Teaser: What We Know From The Clip's Hidden Themes
Winter is coming, and so is Game of Thrones. HBO released its first official teaser for the final installment of the fantasy series, officially coming to your screens in April 2019.
The teaser is largely based on images from past episodes. "Every battle. Every betrayal. Every risk. Every fight. Every sacrifice. Every death. All for the Throne," text on the trailer reads among video clips of fallen characters and risky moments. Images featured go way back to the deaths of Ned Stark and Joffrey Lannister. There's also notes of The Red Wedding.
While not much is known of Season 8, one moment that has been teased by actors in Season 8 is a giant, family-colliding battle. The final installment of GoT will feature the battle to end all battles, the battle for the throne and the battle against the undead.
Peter Dinklage, who plays Tyrion Lannister on the series, spoke candidly of the battle in an October interview with Entertainment Weekly. "It's brutal," Dinklage said. "It makes the Battle of the Bastards look like a theme park."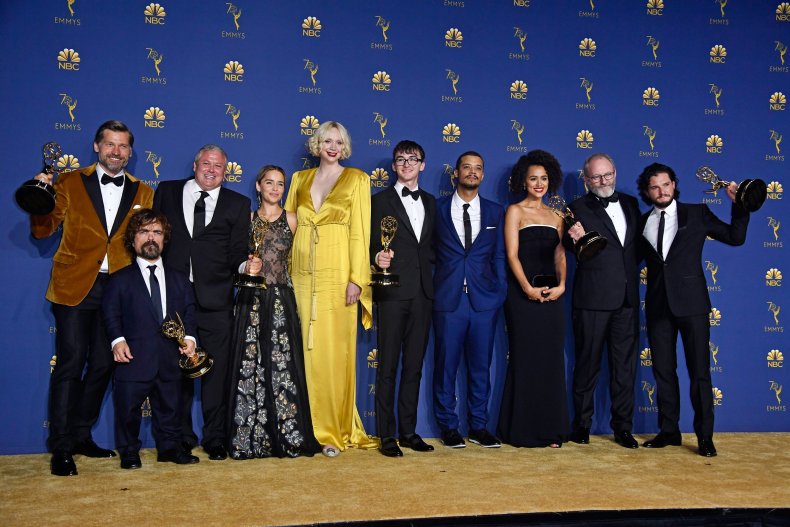 This rumored scene took a whopping 55 days to film and included nearly the entire remaining cast. For the first time in the series, your favorite members of each family will appear in one scene. Season 8 promises to introduce characters and form new relationships.
In order to craft the scene, GoT creators aimed to expand Winterfell. The set was injected with more towers and ramps to create a larger fortress, according to Syfy.
The battle was directed by Miguel Sapochnik, who also directed the Battle of the Bastards. Show creator David Benioff explained a battle scene could be boring without the correct design.
"Having the largest battle doesn't sound very exciting—it actually sounds pretty boring," Benioff said. "Part of our challenge, and really, Miguel's challenge, is how to keep that compelling… we've been building toward this since the very beginning, it's the living against the dead, and you can't do that in a 12-minute sequence."
Past the battle, much of the series plot is unclear. It's rumored the town of Winterfell may burn down, as passerbys claim to have seen the set burning during filming. The final season will feature only six episodes.
This article has been updated to include reference to Game of Thrones Season 8.