The Trailer for Season 6 of 'Game of Thrones' Is Finally Here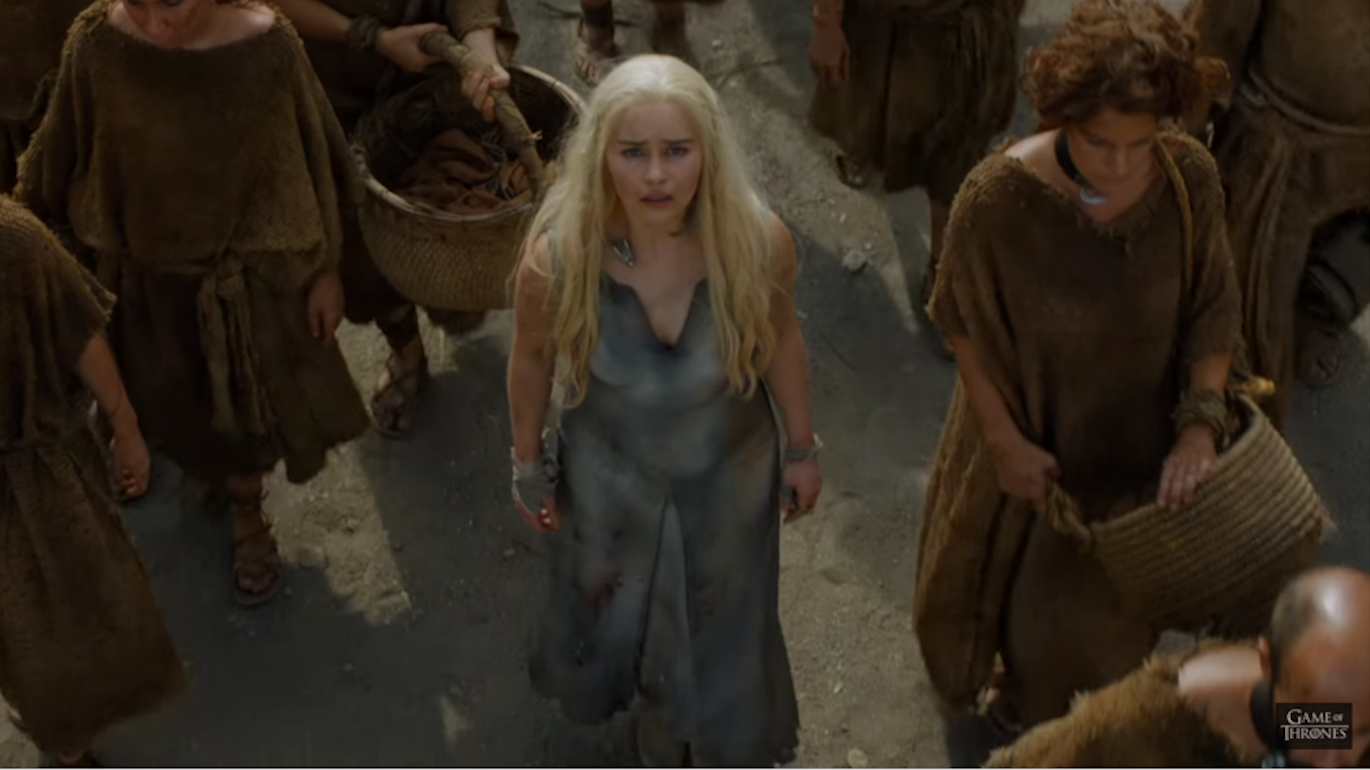 The premiere of the sixth season of Game of Thrones is just over a month away, and if all of the teasers and still images weren't enough to get you excited, HBO released a full trailer on Tuesday. It provides the clearest picture yet of what to expect from the new season, which premieres April 24.
The one-minute, 41-second trailer begins right where Season 5 left off: with a bloody, possibly dead Jon Snow lying in the snow. Few believe we've actually seen the last of the beloved character, because, well, we're just not ready to accept that he is actually gone—especially when priestess Melisandre is fully capable of resurrecting him. Kit Harrington, who plays Snow, has also hinted that his run on the show might not be over.
Set to a James Vincent McMorrow cover of Chris Isaak's hit song "Wicked Game," the trailer also provides glimpses of the Lannisters, Sansa Stark, Daenerys Targaryen and others, including Bran Stark, who, though absent for Season 5, comes face to face with the Night King as the trailer concludes. There are horses, there is yelling, there is violence, there is sex, there is just about everything else we've come to expect from Game of Thrones. April 24 can't come fast enough. Check it all out below.