'Game of Thrones': The Seven Best Moments from Season 7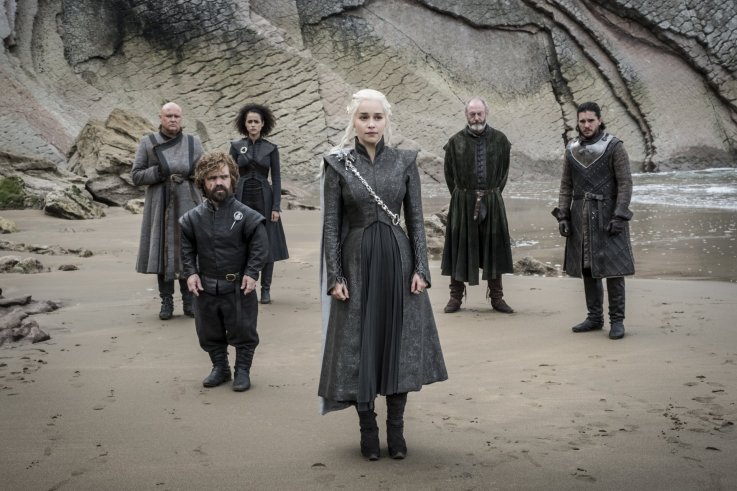 It's been a week since Game of Thrones concluded its seventh and penultimate season with a Wall-shattering finale and already we are clamoring for Season 8.
Sadly, it could be a long wait for the next return of the HBO fantasy drama, but, until then, there's still plenty to dissect and debate about the just-concluded Season 7.
For example, there's the moral quandary of Jon Snow (Kit Harington) and Daenerys Targaryen (Emilia Clarke) hooking up, despite being related (albeit unbeknownst to them). There's also the cliffhanger of the great Wall coming down, at the hands of an undead Viserion and the Night King. Will Queen Cersei (Lena Headey) and her subjects in the Seven Kingdoms ever be safe again now that the White Walkers have penetrated the barrier keeping them out?
A lively discussion to be had around any dinner table now that Season 7 is complete is: What were the best moments?
To get the conversation started, Newsweek presents its seven best moments from Season 7.
Narrowing down the season's top scenes to just a handful was hard work and, thus, sadly some moments narrowly missed the list. So, here's an honorable mention to Tormund Giantsbane (Kristofer Hivju) and the Hound (Rory McCann) talking about Brienne of Tarth (Gwendoline Christie) in "Beyond the Wall." Tormund's "You do know her" might be the line of the season.
What are your favorite moments from GoT Season 7? Share them with us on Twitter and Facebook.
For more Game of Thrones coverage on Newsweek, click here.