'Game of Thrones' Slays 'The Walking Dead' in 2014 Emmy Nominations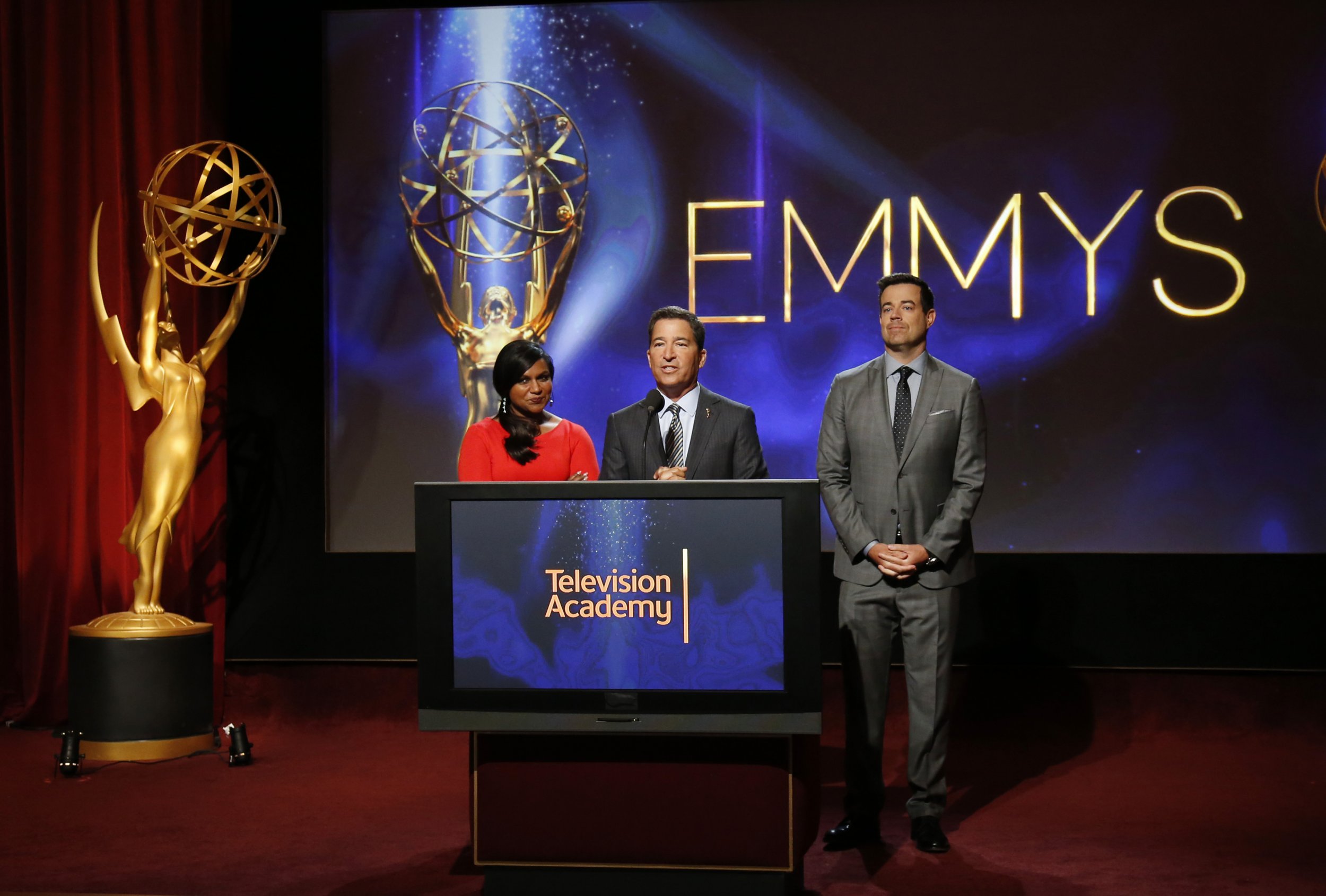 For the Primetime Emmy Awards show, now in its 66th year, what defines television in 2014 doesn't matter as long as the program tugs at hearts and turns heads. "What is truly telling from this year's list of nominees is the rapidly expanding definition of television," said Bruce Rosenblum, CEO of the Academy of Television Arts & Sciences, during this morning's nominations. "Quality television is now platform agnostic—broadcast and premium cable, and on-demand subscription services."
The Mindy Project's Mindy Kaling and Today show host Carson Daly announced the nominations for 12 separate categories this morning at L.A.'s Nokia Theater. This year's nominations casts a wide net, including various previous winners and new contenders.
The HBO series True Detective is up for the coveted best drama series category and is expected to be a strong contender. Its nomination is controversial because the show is structured more like a miniseries, and its upcoming second season will feature a new cast of characters. The network's smash Game of Thrones received 19 nods, the highest number of nominations this season, while the HBO movie The Normal Heart is up for 16 awards.
AMC's Mad Men and Downton Abbey were also nominated in the drama category. The final season of that network's biggest drama, Breaking Bad, finished strong, with the show receiving 16 nods. FX's miniseries Fargo racked up 18 nominations and 17 with American Horror Story. Louis C.K.'s surrealist comedy Louie is up for five awards, with C.K. up for best writing, directing and acting.
Netflix dominated this year's nominations, with 31. Washington, D.C., drama House of Cards was honored with 13 nominations and the popular Orange Is the New Black boasts 12 nods; five of its actresses—Taylor Schilling, Natasha Lyonne, Laverne Cox, Kate Mulgrew and Uzo Aduba—are nominated for individual acting awards.
The best actor category features several veterans, including last year's winner Bryan Cranston (Breaking Bad) and Mad Men's Jon Hamm, who has never won the award, despite being nominated seven times. Both lead actors of True Detective, Woody Harrelson and Matthew McConaughey, are up for the award along with Jeff Daniels (The Newsroom).
Two-time winner Claire Danes was once again nominated for best actress in a drama Series for her role in Homeland. She is joined by Robin Wright from House of Cards, Julianna Margulies (The Good Wife), Kerry Washington (Scandal) and Michelle Dockery (Downton Abbey). Lizzy Caplan—of Starz's short-lived comedy Party Down was nominated for her role on Masters of Sex.
Ricky Gervais received an unexpected nomination for his role as a challenged nurse in Netflix'sDerek. He is joined in the best actor in a comedy series by regulars Louis C.K., Don Cheadle (House of Lies), Jim Parsons of The Big Bang Theory and Matt LeBlanc from Showtime's Episodes. First-time nominee William H. Macy is also up for his role in Shameless.
Fans and critics alike bemoaned the snubbing of BBC America's Orphan Black for the second year in a row. Tatiana Maslany plays about a dozen parts in the highly rated sci-fi series. Keri Russell's role in The Americans was another possible snub, although guest star Margo Martindale got a nod. Elisabeth Moss's portrayal of Peggy Olson in Mad Men was also a prominent omission. Despite killer ratings, The Walking Dead was buried for the second year in a row. The apocalyptic series received outstanding prosthetic makeup awards in both 2011 and 2012.
Girls isn't up for best comedy series list for the first time since its premiere two years ago, although actors Lena Dunham and Adam Driver were both nominated for acting awards. Parks and Recreation isn't on the best comedy list either, although lead Amy Poehler received a nomination, along with Melissa McCarthy (Mike & Molly), Julia Louis-Dreyfus (Veep), Edie Falco (Nurse Jackie) and Orange Is the New Black's Taylor Schilling for best actress in a comedy series.
The ceremony, which is scheduled to place at the Nokia Theater on Monday, August 25, will be broadcast on NBC. Seth Meyers, whose late-night talk show is on that network, will host.