'Game of Thrones' Spoilers: Jon Snow is Set for a Tense Reunion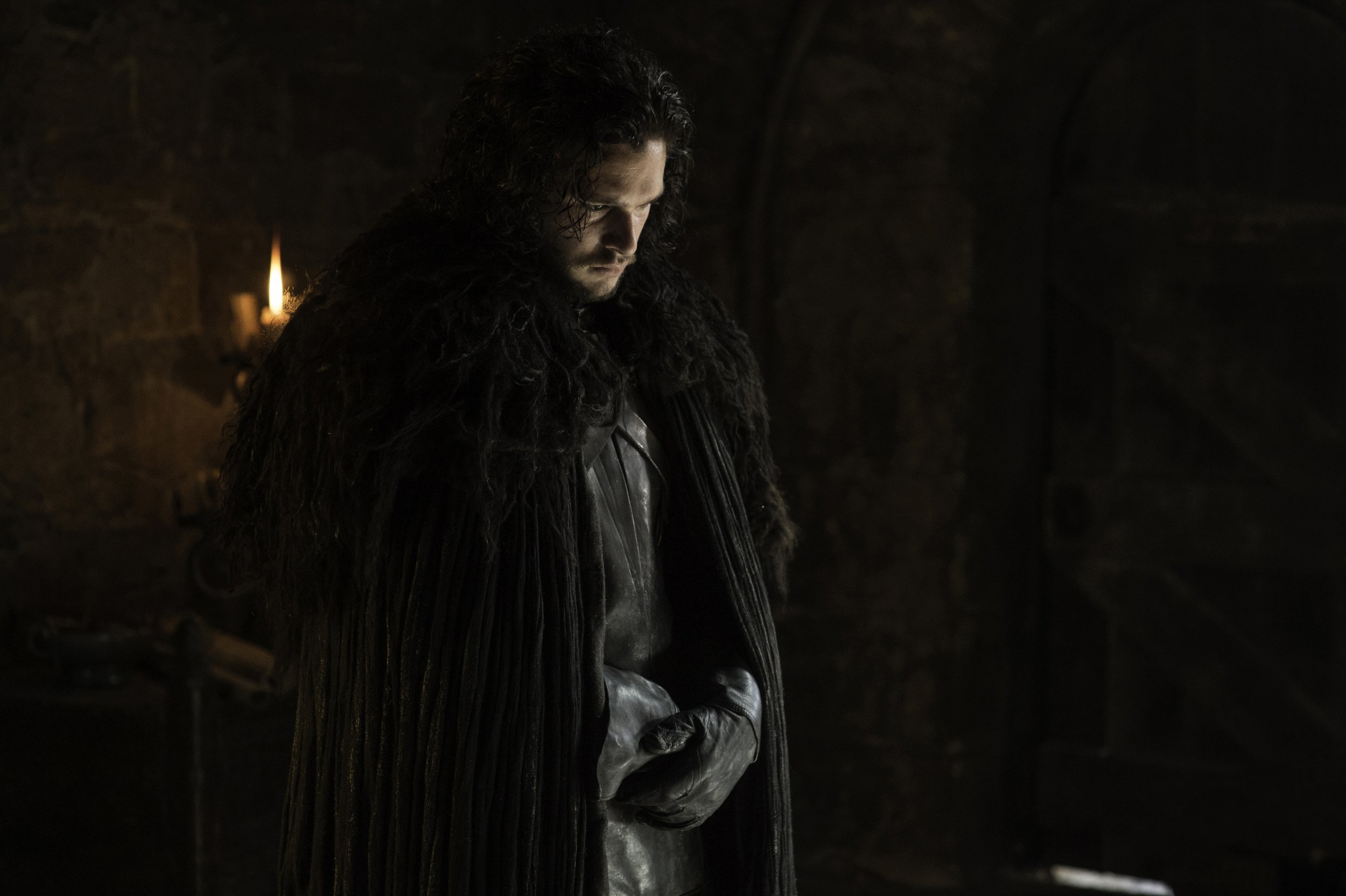 Game of Thrones recently resumed production for what will be its penultimate season and there will be reunions and first-time encounters galore, judging by on-set photos.
The HBO fantasy drama's final 13 episodes are being split across seasons seven and eight.
Last week, pictures from the show's set in Northern Ireland suggested a reunion could be on the cards for siblings Arya and Bran Stark, who haven't shared a scene since season one.
Now, more pictures have emerged that tease a big confrontation between the newly-coronated King in the North Jon Snow (Kit Harington) and former Stark family ally Theon Greyjoy (Alfie Allen).
The latest images were taken on a beach set in the small town of Zumaia in Spain where shooting continued this week. They show a tense meeting between Theon and Jon, who clearly harbors ill-will for his former friend.
And new video footage shows Jon appearing to rough Theon up:
Jon has plenty of reason to be angry at Theon, who at one point was like family to the Starks but betrayed his brother Robb in season two, helping his father Balon Greyjoy overtake Winterfell. (There's also the small offense of burning two children's bodies and claiming they belonged to the youngest Starks, Bran and Rickon Stark.)
But in the last two seasons, Theon has seemingly repented for his earlier crimes. Held captive by the now defeated Ramsay Bolton—and castrated—he helped Sansa Stark escape her marriage from hell to Ramsay and helped guide her back to Jon. Will the new King in the North eventually forgive Theon? With Sansa not far behind Jon, it's possible.
Another encounter filmed in Spain is the first-ever meeting between Jon and the Mother of Dragons, Daenerys Targaryen, who may or may not be his aunt.
As seen in the season six finale, Jon is the product of an illicit encounter between Lyanna Stark and Rhaegar Targaryen, Dany's eldest brother who is long dead by the time the events of Game of Thrones take place.
The sneaky pictures from the set suggest that Dany and Jon will form an alliance. With her Unsullied army and his Northern armies, the current queen of Westeros, Cersei Lannister, better watch out because both Dany and Jon want the Iron Throne.
At this point, though, it's unclear whether Dany and Jon's shared genetics will be revealed to them. In season six, the family ties were discovered by Bran Stark in a vision and he doesn't appear to have shared any scenes with Dany or Jon (yet) to let them know what he saw.
But that big moment will be the most anticipated scene in Thrones history… let's hope Jon doesn't unwittingly hook up with his aunt before then. Then again, this is Game of Thrones, where incest is about as common as the cold.
Another theory is that Dany and Jon could work out they are related on their own, without Bran's help. How? Well, the Targaryen dynasty has a certain knack for commanding dragons. What if Dany's loyal dragons Drogon, Viserion and Rhaegal suddenly begin taking orders from Jon? That would raise some eyebrows and set the stage for some conflict between the two… after all, they may be allies against Cersei, but only one of them can get the Iron Throne if they overthrow her.