'Game of Thrones' Season 8 Spoilers 'Leaked' by Emilia Clarke in Promo Video
Game of Thrones actor Emilia Clarke leaked spoilers from Season 8—or at least she tried to. The "leak" was part of a campaign to raise money for The Royal College of Nursing Foundation. The group lends support to nurses through education, training and more.
In the video, Clarke promises to spoil the end of Game of Thrones by taking a winner on the behind the scenes tour of the Belfast set. To potentially win the backstage tour, a person must donate to the RNC Campaign. The winner and a guest will be flown to Northern Ireland, have lunch with the actor, tour the set and be placed in a four-star hotel. They also will probably be sworn to secrecy.
"Hi, guys. It's Emilia Clarke. You might know me as Khaleesi, or Mother of Dragons, or Breaker of Chains, or any of the above," she says for her introduction. "I want to take you to Westeros. Because I'd hate to break it to you but it's the last season of Game of Thrones."
Within the first 30 seconds of the clip, Clarke promises to give viewers an exclusive sneak-peek of the set, but the door is locked. This happens several times throughout the clip.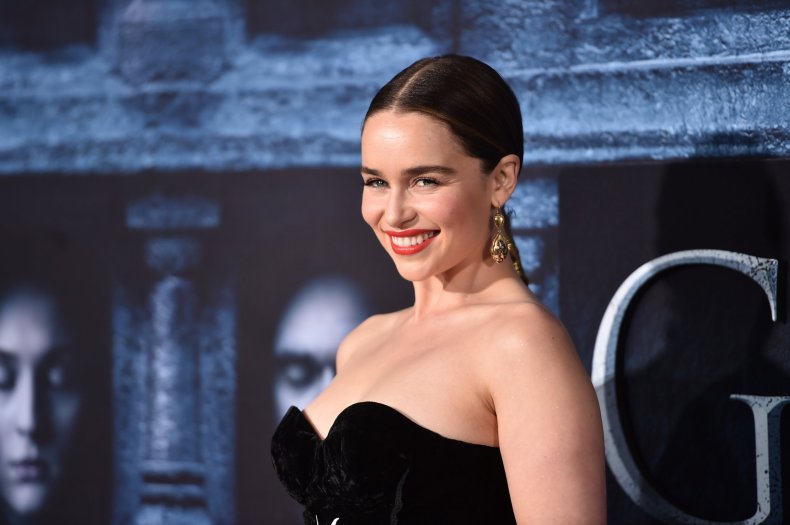 Kit Harrington, who plays Jon Snow, appears in a cameo, but it's only to tell Clarke she needs to stop filming. "Actually, Emilia, they told me to tell you to shut it down," Harrington says. "Wrap it up. Like right now. Sorry."
Finally, the actor gives up, saying viewers must enter the content if they want to see the Game of Thrones set. "Join me in supporting nurses by donating right now, because I may not have been able to show you much, but that won't stop you from seeing a hell of a lot if you get to be that lucky winner," she says. The video finishes with Clarke asking for dramatic music to ride off into the sunset with.
Game of Thrones returns to HBO in 2019.