'Game of Thrones' Spoilers? Sophie Turner Says Her 'GoT' Tattoo Isn't Revealing Anything
Game of Thrones actress Sophie Turner says she didn't spoil the show's final season after revealing her latest tattoo. The actress, who plays the fiery Sansa Stark, was tagged in a photo on Instagram last month, which showed the direwolf tattoo she'd gotten on her arm. Underneath the wolf, a predatorial staple in the show, are the words "The Pack Survives."
Fans were quick to speculate that the cryptic message implies the Stark family may come out on top in the show's awaited final season. Turner, however, said the quote comes from season seven, and does not foreshadow a finality for the family, she explained to Digital Spy.
"That would be terrible, if I got the ending tattooed on my body, just before the last season came out," she said. "That would be so stupid."
She explained her support of fan theories but quickly denied that she would give something away in such an obvious, public way.
"Game of Thrones is all about theories. So the more we can conjure up, the better it is. The more exciting it makes it, the more unpredictable it makes it. But yeah, definitely that tattoo was probably not a good idea, because everyone thought that I'd given away the end. But I haven't. It's a quote from last season."
This isn't the first time Turner's style has caught fan's attention.
"I remember, a few years ago, I dyed my hair blonde for another role that I was doing. Everyone thought I was a Targaryen all of a sudden."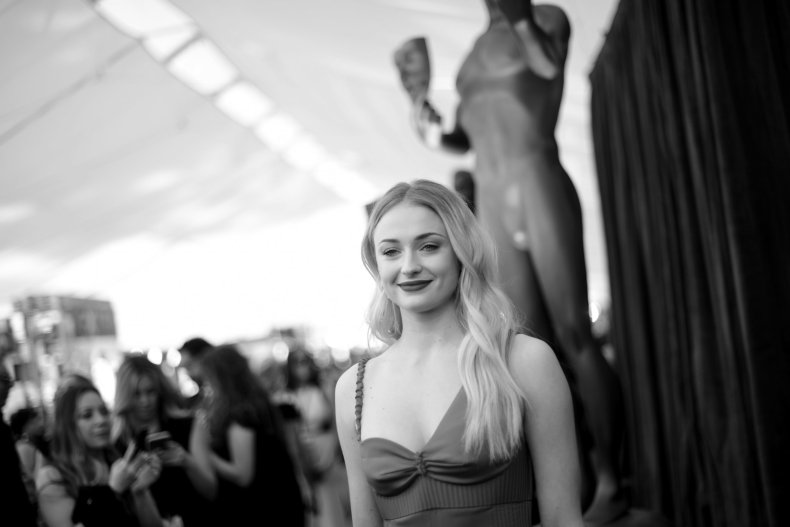 While she's not giving anything away about the show's eighth and final season, Turner believes the season will be the most harrowing yet, she told Gold Derby last December.
"It's Game Of Thrones, so it's going to be bloodier and more death and more emotionally torturous than all the years before," she said.
Turner assumed the role of Sansa Stark in 2011. The show has run for seven seasons and will return for its final episodes in 2019. Turner recently got engaged to Joe Jonas, lead singer of DNCE and former member of hit boy band The Jonas Brothers.
While she loves being engaged, she explained her greatest accomplishment has been, and will continue to be, her career.
"There's this weird misconception that being married is the greatest thing that'll ever happen to you," Turner said to Marie Claire. "But I've always found that my career is something I work for, and when I achieve something, there's a sense that this is the greatest thing I'll do in my life."