'Game of Thrones' Star Emilia Clarke Feared She Would Be Paralyzed, Had Multiple Brain Surgeries After Two Aneurysms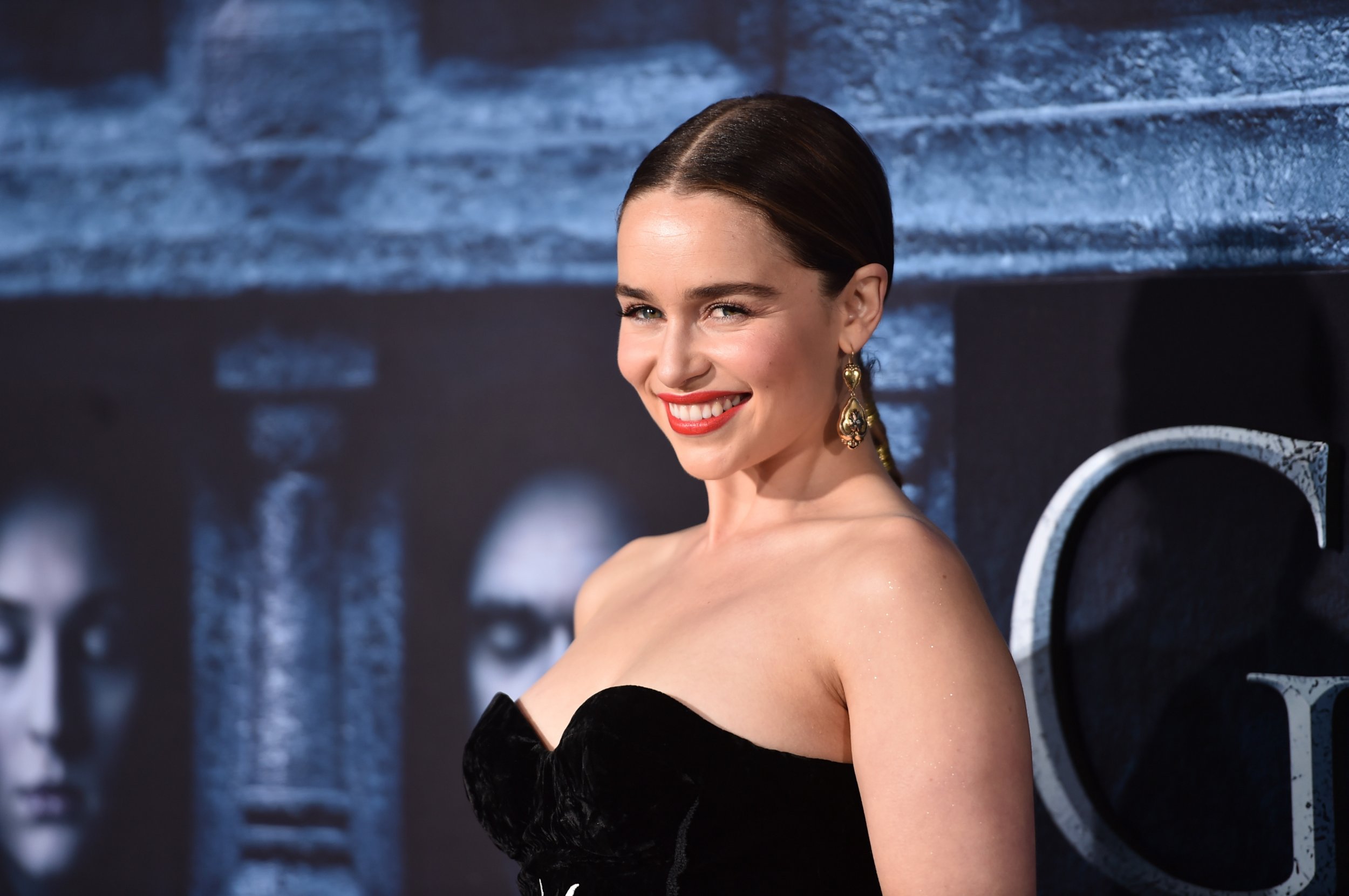 Game of Thrones star Emila Clarke revealed Thursday that she feared she'd be paralyzed after suffering from multiple aneurysms while her career was taking off.
Clarke, 32, wrote about her health complication in a feature via The New Yorker. She explained how she suffered from her first of two aneurysms, a ballooning blood vessel inside the brain, after wrapping production of Game of Thrones Season 1. She was working with her physical trainer and encountered aneurysm symptoms when asked to get in the plank position. After being transported to the hospital by ambulance, she was sent for an MRI and brain scan. These tests determined that she suffered from a subarachnoid hemorrhage; a life-threatening stroke. Her aneurysm ruptured. She was 24.
"I remember being told that I should sign a release form for surgery. Brain surgery? I was in the middle of my very busy life—I had no time for brain surgery," Clarke wrote. "But, finally, I settled down and signed. And then I was unconscious. For the next three hours, surgeons went about repairing my brain. This would not be my last surgery, and it would not be the worst."
While the condition is considered to be rare, the Brain Aneurysm Foundation claimed 6 million Americans—or 1 in 50 people—suffer from an unruptured brain aneurysm. Roughly 30,000 people will encounter the medical issue annually, with women being higher targets. Its contributed to 500,000 deaths a year.
Doctors weren't required to open Clarke's skull during her first procedure. She was then moved to the hospital's intensive care unit where she was tasked with passing a two-week mark without experiencing anything beyond minor complications. While in ICU, she suffered from aphasia—a language disorder that disables one's ability to speak following a stroke or head injury. She failed to recall her own name and only uttered out mumbles after a nurse spoke with her.
"In my worst moments, I wanted to pull the plug. I asked the medical staff to let me die," she wrote. "My job—my entire dream of what my life would be—centered on language, on communication. Without that, I was lost."
Clarke returned to the ICU and the aphasia passed, but she was told about a second smaller aneurysm found on her brain. Since it was expected to be dormant, she resumed her normal activities. After wrapping Game of Thrones Season 3, she went in for a brain scan and discovered the aneurysm had grown. She was required to undergo a second procedure that ultimately failed, causing her to have "a massive bleed." Doctors were forced to open her skull to fix the situation.
Today, Clarke said she's "a hundred percent" recovered.
Brain aneurysms can target people of any age. Treatment helps to aid in mending the problem. BrainFacts.org stated surgery is a precautionary step to take to keep another aneurysm rupture from happening.