'Game of Thrones' Maisie Williams Joins 'X-Men' Spinoff 'New Mutants'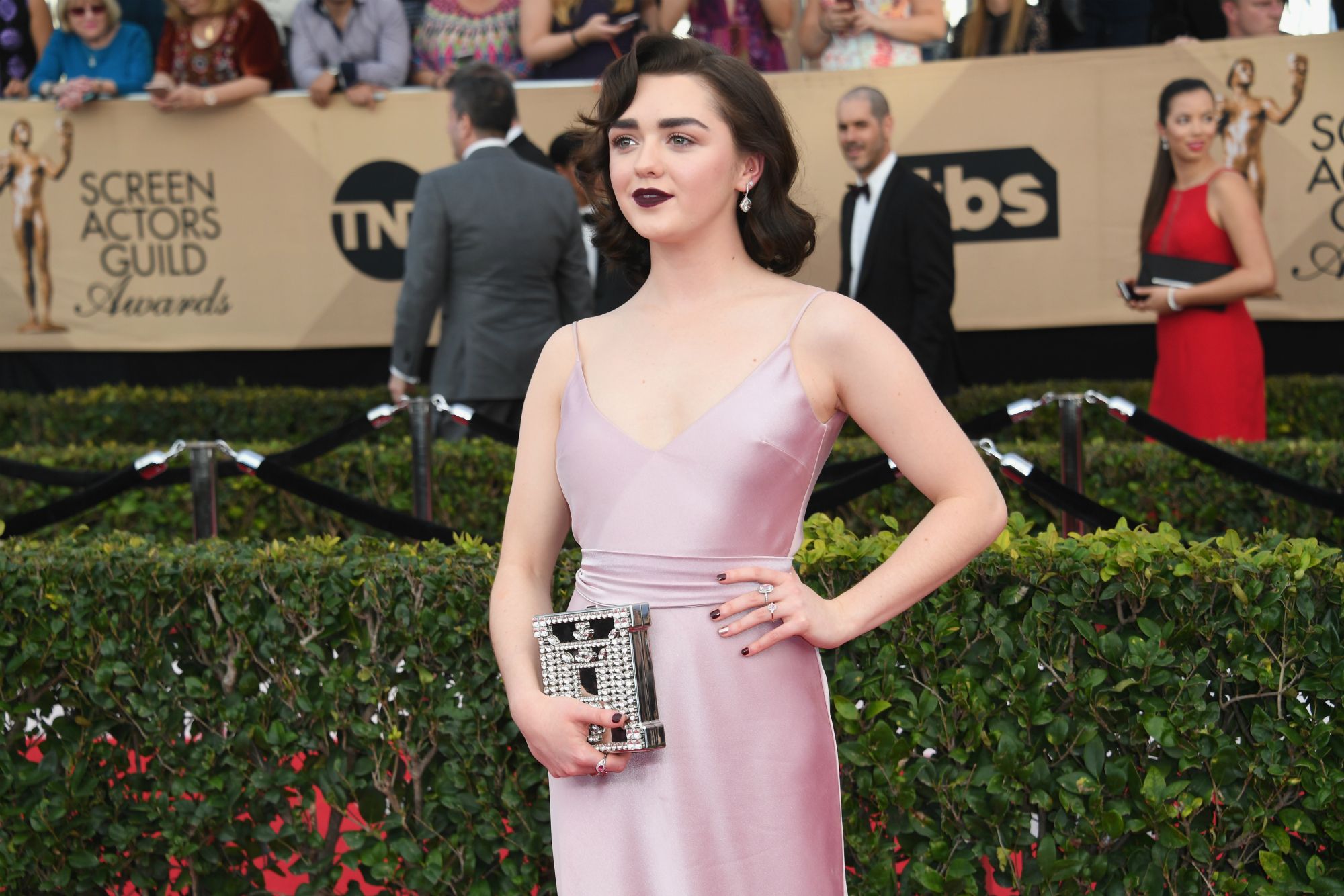 Those Game of Thrones ' Stark sisters are about to be bound by more than just (fictional) blood: Maisie Williams is joining 20th Century Fox's X-Men universe in a spinoff movie titled New Mutants .
Williams, who plays sword-wielding Arya Stark in the hit HBO fantasy series, follows in the footsteps of her television sister Sophie Turner—best known as Sansa Stark—who appeared in 2016's 1980s-set X-Men: Apocalypse as a young Jean Grey. (Famke Janssen plays the grownup Grey in the original X-Men movies.)
New Mutants is directed by Josh Boone, the filmmaker behind hit the 2014 teen drama The Fault in Our Stars , and is based on the Marvel comic books about a group of teenage mutants coming to terms with their superhero powers. The series first launched in 1984 as a spinoff of the X-Men comics.
Williams will play Wolfsbane, a mutant who can transform into a wolf but struggles to reconcile her abilities with her conservative religious beliefs, according to The Hollywood Reporter.
In February, Williams told Newsweek she was close to landing a part in a major franchise, like on-screen sibling Turner and co-star Emilia Clarke—a.k.a. Mother of Dragons, Daenerys Targaryen—who will appear in Disney's upcoming Star Wars spinoff centered on Han Solo.
Also cast is Anya Taylor-Joy, the breakout star of 2015 horror The Witch , who recently appeared alongside James McAvoy in the mind bending Split . She will play Magik, a young mutant with skills of witchcraft and teleportation.
Taylor-Joy was nominated for the rising star award at the British Academy Film Awards in February in recognition of her burgeoning career. The award was ultimately won by the latest person to play Spider-Man on the big screen, actor Tom Holland.
Boone co-wrote the script for New Mutants with Knate Lee. The superhero action film is due for release on April 13, 2018.
Next up for Williams is the seventh and penultimate season of Game of Thrones , which premieres July 16 on HBO.