'Game of Thrones' Star Nikolaj Coster-Waldau Hopes Jaime/Cersei Ending Left 'Sour Taste in the Mouth'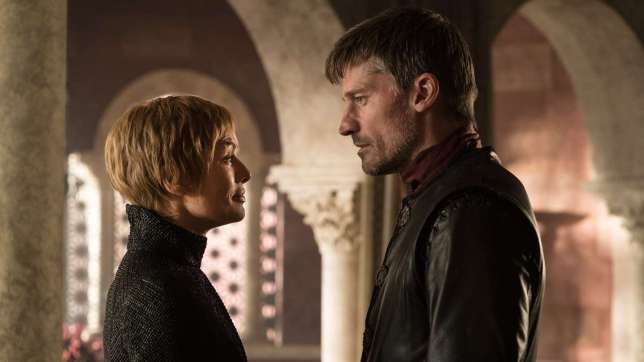 Game of Thrones actor Nikolas Coster-Waldau has spoken out about his time on the show, saying he hoped that fans were left with a "sour taste in the mouth" after seeing the end for his character Jaime Lannister and twin sister/lover Cersei (Lena Headey).
The final season of the hit HBO show came to an end on May 19 in a finale that was bittersweet for many of the characters. But 'kingslayer' Jaime Lannister, one of the show's main characters, didn't even make it to the very end.
In the previous episode, "The Bells," he rushed back into King's Landing to try and save his sister Cersei before Daenerys Targaryen's army assaulted the capital—only for the two of them to die together in one another's arms as the Red Keep collapsed around them.
The last we see of the two characters is their corpses in the season finale, "The Iron Throne," when Jaime's younger brother Tyrion (Peter Dinklage) inspects the devastation inflicted upon the city and finds their bodies among the rubble.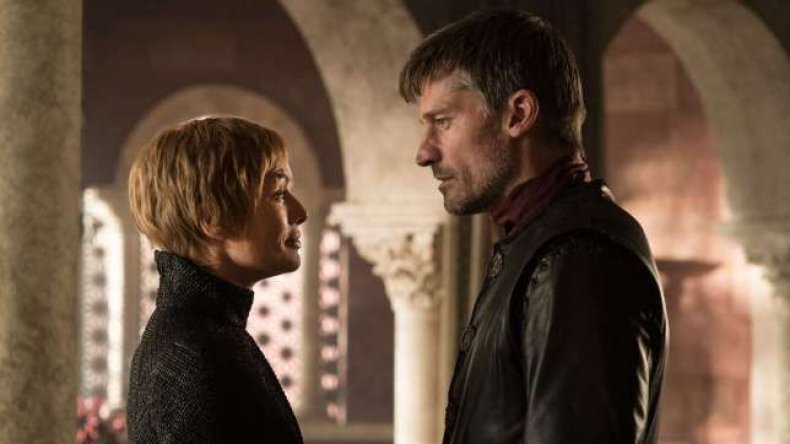 Speaking to the official HBO site Making Game of Thrones, Coster-Waldau reflected on his emotional final scene.
"Bronn asks him, 'How do you want to go?' Jaime says: 'In the arms of the woman I love.' That is where he dies. That scene had so much weight. It was a big deal to have these characters die—it's such an end. I love working with Lena and we always had such an amazing experience together. l look back at what she has done on this show and it's amazing," he said.
"The whole world is falling down around them; it's a poetic thing. When we were done filming, it was so emotional—more so than my last scene. My hope for those final moments between Cersei and Jaime, is that even though people want her dead, it still leaves a sour taste in their mouth," Coster-Waldau added.
It was a tragic fate for the character who, only the previous week, seemed to have a chance of a happy ending. In episode four, "The Last of the Starks," after celebrating their victory over the army of the dead, Jaime sleeps with his long-time friend Brienne of Tarth (Gwendoline Christie). But upon hearing that Daenerys is about to attack his sister Cersei, he leaves a tearful Brienne at Winterfell and rushes back to King's Landing.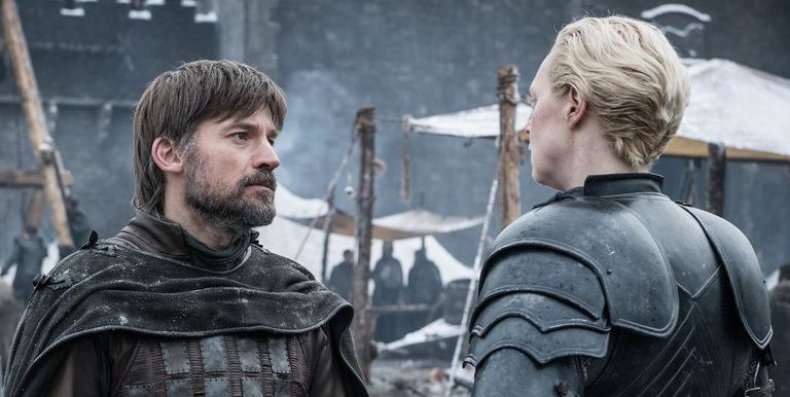 The 48-year-old Danish actor said that while Jaime could have stayed with Brienne, it would not have felt true to his character.
"In a different world, Jaime would've stayed with Brienne. What he has with Brienne is something different—it's a very pure, innocent love. There is a part of him that wishes he could not be who he is. It's one of those things we do in Game of Thrones. You have this idea of what you want these characters to do — it's supposed to end well for these two, they've been through so much together—but that's not how it goes. The most extreme of all these scenes is a couple seasons back, when Myrcella [Nell Tiger Free] tells Jaime she knows he's her father and she's glad he is. He has this moment of happiness, and then the second after she dies in his arms," he said.
"Gwendoline was so moving in that scene. She did an amazing job of conveying that Brienne had finally found happiness she's never had, and it's just taken away from her in a brutal way. It's very true to who these characters are. His staying in Winterfell is unrealistic. Cersei is the most important person in his life, whether he wants her to be or not. The idea that he was going to just let her die alone, is too horrible for him. He asks Brienne: "Have you ever walked away from a fight?" There's no option for him, he has to go to Cersei. Ramsay Bolton [Iwan Rheon] said it best: "If you think this has a happy ending, you haven't been paying attention," Coster-Waldau added.