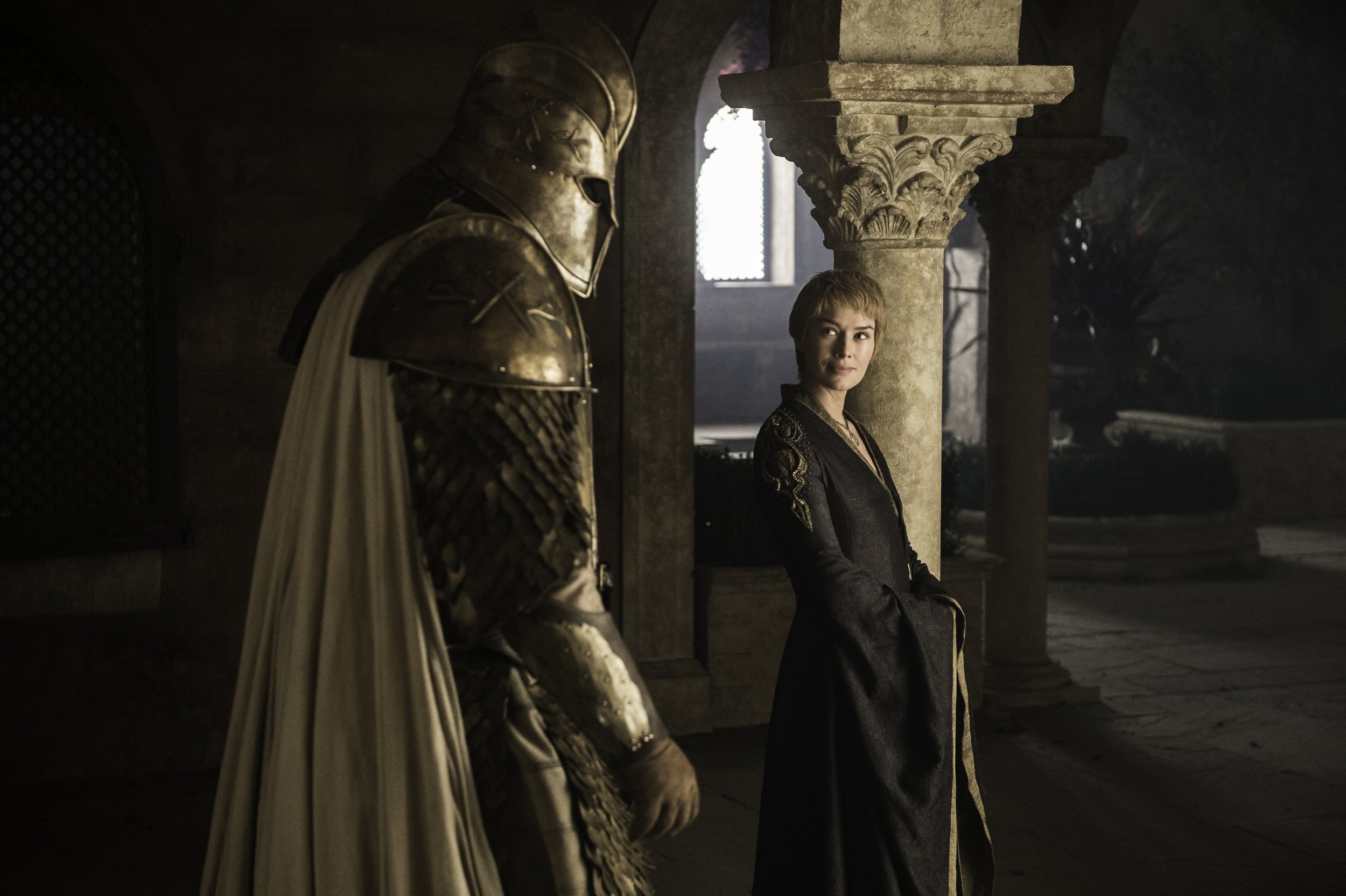 Amid all of the big moments in the final episodes of Game of Thrones' sixth season—Jon Snow versus Ramsay, Cersei blowing up the Great Sept and Daenerys setting sail for Westeros—one thing fans haven't been talking about as much is what became of Septa Unella, she of "Shame" fame.
As we last saw her, Unella (Hannah Waddingham), the pious High Sparrow loyal, was left to be tortured by the new queen Cersei's monstrous bodyguard, Gregor "The Mountain" Clegane (Hafþór Björnsson). Cersei promised Unella would die a slow death at the gigantic hands of the Mountain—but what if things turned out a little differently?
Although details are scarce, Björnsson teased a spinoff that sees The Mountain and Unella fall in love on his Instagram page:
Waddingham says in the clip: "I've never met a strongman," referring to Björnsson's past experience in professional strongman competitions. "I found myself going a bit swishy."
Alongside the clip, Björnsson wrote: "Shame or Glory—coming soon!"
A quick Google search of Shame or Glory turned up a Facebook page for the production, which one can only assume is a spoof of some sort or perhaps a fan creation, that features many rom-com-esque posters for the project.
It seems whatever Shame or Glory is, it was filmed fairly recently. One on-set picture shows chairs bearing Björnsson and Waddingham's names and is dated last Thursday:
A spokesperson for HBO tells Newsweek the clip posted by Bjornsson has "nothing at all to do with HBO or the series."
We have no idea what is going on, but with all the murder and duplicity in Game of Thrones, an Unella and Mountain love story would be the biggest shock twist of all.
Reps for Björnsson and Waddingham did not immediately return Newsweek's request for comment at the time of publication.